A cult saga adapted into a series, a star of Game Of Thrones as a secret agent… These films and series to see in April on Prime Video
The arrival of spring heralds the renewal of part of the Prime Video catalog: new series are arriving this month, others are ending… In any case, there will be something for everyone!
THE UNAVOIDABLE
Operation Fortune: Cunning War – Friday, April 7
Whether he's a spy, a cop or a mechanic, Jason Statham loves to play one thing: the jawbreakers. Paired with the edgy style of boxing-loving filmmaker Guy Ritchie (Snatch, Sherlock Holmes, The Gentlemen), the Transporter star sparkles in Operation Fortune: Ruse of War.
Orson Fortune, an MI6 agent, is recruited by an international alliance to prevent the marketing of particularly threatening new weapons. He must team up with the CIA's high-tech expert (Aubrey Plaza of Parks And Recreation) and travel the world to track down the wealthy arms dealer Greg Simmonds (Hugh Grant, diabolical).
Greek salad, season 1 – Friday, April 14
The Spanish Inn, Russian Dolls, Chinese Puzzles… Cédric Klapisch's trilogy carried by Romain Duris, Kelly Reilly, Audrey Tautou and Cécile de France, is about to make its big comeback… in series, in Greek Salad!
Xavier and Wendy (the couple formed by Romain Duris and Kelly Reilly) are separated today. When their children Tom (Aliocha Schneider) and Mia (Megan Northam) leave to spend a few weeks in Greece with their friends, they have no idea that they will follow in their parents' footsteps, for better or for worse!
Citadel, season 1 – Friday, April 28
Unforgettable in Game of Thrones, Bodyguard and The Eternals, Richard Madden is back for a new adventure, alongside Priyanka Chopra and Stanley Tucci. Created by David Weil (the showrunner of Hunters), this new series promises to be the little bomb of spring, already renewed for a season 2.
An international and independent spy agency, Citadel crumbles at the hands of Manticore, a powerful syndicate pulling the strings in the shadows. Two agents manage to narrowly escape before having their memories erased.
Eight years later, they are found by a former colleague. He desperately needs them to stop Manticore's actions, stronger than ever.
HIGHLIGHTS
The Sex Lives Of College Girls Season 2 – Wednesday, April 5
At the faculty of Essex, Vermont, four girls are assigned to the same room and become roommates: Kimberly (Pauline Chalamet, sister of Timothée), Bela (Amrit Kaur), Leighton (Renée Rapp) and Whitney (Alyah Chanelle Scott).
The Sex Lives Of College Girls is back on Prime Video with its second season, still fresh and sassy, ​​but also more subtle than it looks.
Last Light, season 1 – Friday, April 7
Matthew Fox, star of the cult series Lost, stars in Last Light. He plays a petrochemical scientist on a mission in the Middle East when a sudden and unexpected oil crisis hits the whole world. Faced with scarcity, the world is rapidly descending into chaos.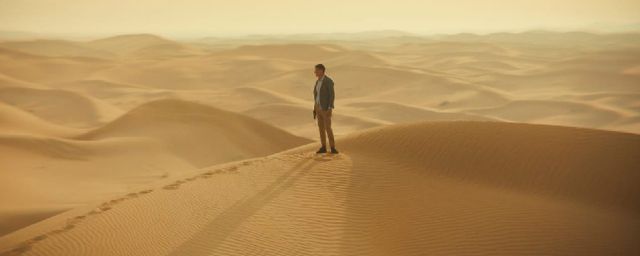 Fabrice Éboué: farewell yesterday – Wednesday April 12
After the success of his latest film, Barbaque, Fabrice Éboué is back on stage for his fourth show. In Adieu hier, he isn't afraid to broach the subjects that annoy and divide: immigration, cancel culture, religion… Fans of politically incorrect humor should be served.
The Fabulous Mrs. Maisel, final season – Friday, April 14
More than six years after its launch, it's time for the most hilarious of Jewish comedians to retire. Midge Maisel (Rachel Brosnahan), always accompanied by her agent Susie Myerson (Alex Borstein), has finally reached the peak of her career. Will she manage to find a balance between her family life and her professional trajectory?
Multiple Golden Globe winner and Emmy nominee, The Fabulous Mrs. Maisel should offer its fans a conclusion as touching as it is memorable.
Dead Ringers, season 1 – Friday, April 21
Change of atmosphere with the strange and disturbing Dead Ringers. Adapted from the eponymous film by David Cronenberg, this series carried by the double performance of Rachel Weisz tells the strange journey of two twins sharing everything: apartment, work, love…
Far from being a simple remake, this series reverses the gender of its characters to question the world with a new look.
These films and series are to be seen in April on Prime Video.
Saturday April 1
Breath of life
Jumanji: Welcome to the Jungle
Rage in the stomach
Minesweepers
Tuesday April 4
Redefined: JR Smith
Wednesday April 5
The Sex Lives Of College Girls Season 2
Friday April 7
Operation Fortune: Ruse of War
Last Light, season 1
El Internado: Las Cubres, season 3
One Ok Rock, the live documentary
Wednesday April 12
Fabrice Éboué: Farewell yesterday
Friday April 14
Greek salad, season 1
The Fabulous Mrs. Maisel, final season
Sunday April 16
Angry Birds: Friends as Pigs
Tuesday April 18
Corsets and clown suits
Wednesday April 19
The game
Friday April 21
Dead Ringers, season 1
Wild Isles, season 1
Judy Blume Forever
Monday April 24
House of Gucci
Friday April 28
Citadel, season 1
bed-rest