Available on Prime Video, After – Chapter 4 marks a turning point in the relationship between Tessa and Hardin. Here is what awaits you in this fourth installment.
Tessa and Hardin are back for a new chapter of After! The fourth part, After Ever Happy, is available on Prime Video since this Friday, September 23. The tumultuous love story between the two lovebirds played by Josephine Langford and Hero Fiennes Tiffin takes a major step in this new film, which should mark the fans.
Tessa and Hardin are at a crossroads: should Tessa work hard to save Hardin and their relationship or is it time for her to save herself? After her mother's wedding, Hardin stays in London and darkens even more, while Tessa returns to Seattle and deals with tragedy. If they want their love to survive, they will first have to work on themselves. Will their paths lead them to each other?
A Chapter 4 that stands out in the saga
After: Chapter 4 sounds like the "coming of age movie" for Tessa and Hardin. And it was time! Between betrayals, family secrets and problems of trust and possessiveness, the couple finally realizes that their relationship is toxic. And Tessa and Hardin are finally putting their emotions and their relationship issues into words.
As the title suggests, the two lovers will have to learn to be happy on their own before they can be happy together. The story finally moves forward, after standing still, and ellipses allow the characters to evolve for too long anchored in an archetype.
And this goes through family, friends but also professional life. We see in particular that Hardin takes a very meta professional path, which puts the whole After saga into perspective after four films.
Tessa and Hardin grow, learn from their mistakes, and evolve as singular beings rather than wallowing in an unhealthy couple entity. They even have a discussion about it, a "super important moment" confided to us Josephine Langford, the interpreter of Tessa:
"There's a scene in the shack where they have a conversation about the toxicity of their relationship, what's going on there and how unhealthy it is. They have to figure out how to fix it. To see this learning and taking maturity from the first and second movies to when they actually talk about their issues as adults, it's a real evolution."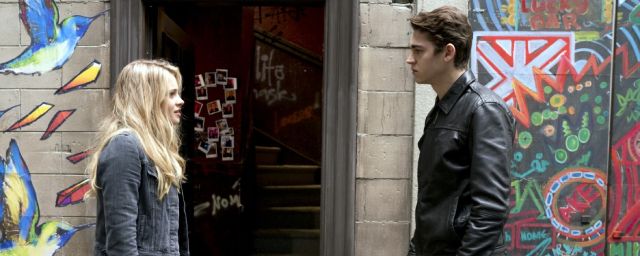 Another major change in this fourth chapter: there are fewer sex scenes. What was a point of refuge or release from each of their problems has been put aside and Tessa and Hardin are finally focusing on their real problems, which is a positive point.
If this development could confuse some fans, there is no doubt that it should also reassure them about the potential happy ending in the final chapter of the saga. Especially for fans who haven't read Anna Todd's literary series. After – Chapter 4 could even become the favorite film of the fans, it is in any case for its two main actors:
"I think for a lot of people [qui l'ont vu en avant-première, ndlr], it's their favorite movie, which I really enjoy because I think it's mine too. I always hesitate between the first and the fourth as to which is my favorite, but, yes, it's a continuation of their story and there are a lot of different things happening and it really explores the emotional complexity of their relationship."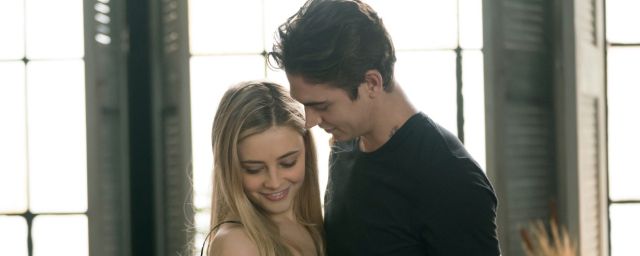 Shot in Bulgaria following the third installment, After 4 is still directed by Castille Landon, who was already in charge of After 3. Josephine Langford and Hero Fiennes Tiffin are obviously on board with the newcomers from the third chapter, who have replaced former performers.
As a reminder, Mira Sorvino replaced Selma Blair in the skin of Carol Young, the mother of Tessa. Arielle Kebbel and Stephen Moyer replaced Candice King and Charlie Weber as Kim and Christian Vance. Finally, Chance Perdomo replaced Shane Paul McGhie as Landon Gibson, Tessa's best friend and Hardin's half-brother.
After – Chapter 4 is available on Amazon Prime Video. After – Chapter 2 and After – Chapter 3 are also available on the platform.