This Wednesday, "The Dead Leaves", the new feature film by Finnish director Aki Kaurismäki, is released in cinemas, and this film will do your morale good.
Presented in Competition at the last Cannes Film Festival and won the Jury Prize, Dead Leaves, the new feature film by Aki Kaurismäki, is released this Wednesday in cinemas. This is the director's 21st solo film, and it features his inimitable style.
Dead Leaves tells the story of the meeting between two lonely people whose budding love will find itself thwarted by destiny. The main protagonists are played by Alma Pöysti and Jussi Vatanen, both of whom are appearing in front of Kaurismäki's camera for the first time.
The latter is a Finnish director known to the general public above all for his free adaptation of Andersen's tale The Match Girl (1990). At Cannes, his Man Without a Past (2002) received the Grand Prix and the Best Actress Prize for actress Kati Outinen.
In Dead Leaves, we find the filmmaker's favorites, namely two proletarians who meet and experience a difficult love story, but also the radio which only reports disasters, covers of music standards in Finnish version and the representation of professions with obvious arduousness. The feature film is also peppered with movie references (to Godard and also to Chaplin) which absolutely do not hinder the vision if we do not recognize them.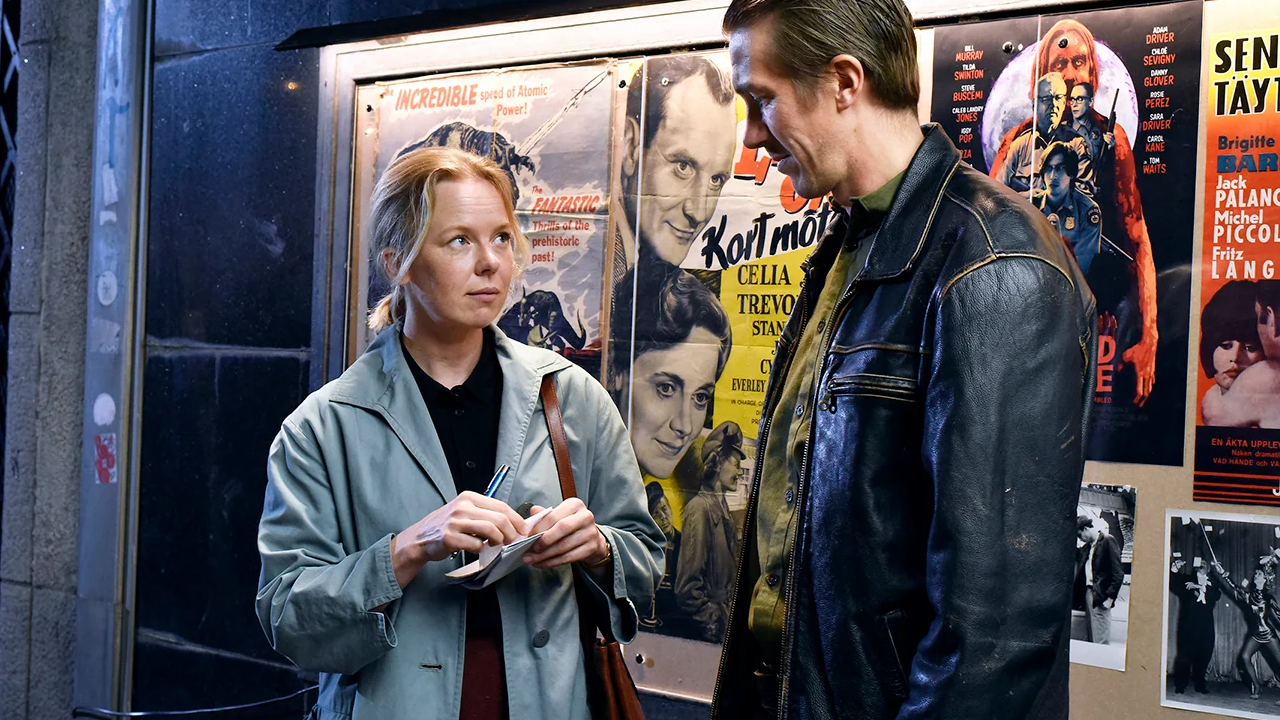 Dead Leaves approaches all of this with a lightness that never detracts from the story it tells or its characters. Because the ambition of the film is to overcome the anxieties of the contemporary world, as the filmmaker confides, quoted in the press kit:
"(…) My anguish in the face of vain and criminal wars finally led me to write a story about what could offer a future to humanity: the desire for love, solidarity, respect and hope in others, in nature and in everything that is alive or dead and that deserves it."
A very intelligent film and accessible to the majority of the public, which is undoubtedly its greatest strength.