---
HMD Global has started distributing Android 12 updates. At the beginning, however, only a single Nokia smartphone will get the new Google operating system. Further models are to follow, although there is still no precise schedule.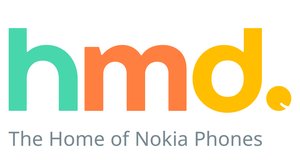 HMD Global: First Nokia phone to receive Android 12
HMD Global is currently distributing a first software update from Android 11 to Android 12. German customers can count themselves lucky because they are part of the first wave of updates (source: Nokia forum). However, at the beginning only a single smartphone will benefit from Android 12. The manufacturer has opted for the Mid-range mobile phone Nokia X20 which was released in May 2021.
One important question remains unanswered, because HMD Global did not even publish a roadmap for Android 12 this year. Android 11 still had an official schedule that Nokia cell phone owners could use as a guide. After all, it is already clear which smartphones can expect Android 12 at all.
After the first update for the Nokia X20, this will also be released a month later Nokia X10 with Android 12 provided. When this will be the case is currently only known by the manufacturer. In addition, updates for the Nokia G10 and G20 models as well as for the Nokia 1.3, 2.4, 3.4, 5.3, 5.4 and 8.3 mobile phones are to be expected. With other smartphones, it appears to remain with older Android versions.
This is what Nokia owners can expect from Android 12:
HMD Global: Discount for Nokia mobile phones instead of updates
The manufacturer recently drew attention to itself with a somewhat strange campaign. When you had to admit that the Nokia 9 PureView can no longer be supplied with Android 11, there was and is a discount campaign without further ado. Anyone who, as the owner of the cell phone, decides on an X-series model, has to only pay half.