---
Samsung kicks off. A first test version of Android 13 has already been released for the Galaxy S22 series. Some older generations will soon follow. The update to One UI 5.0 would also come fairly quickly for older Samsung phones.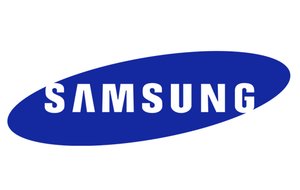 Android 13 for older Samsung phones in the pipeline
It should be clear that Samsung supplies many older smartphones with Android 13. There is now a five-year update guarantee, with four new Android versions. So it's only logical that Samsung is already working on updates for many cell phones. The updates could come faster than before. Samsung recently released Android 13 for the Galaxy S22 in a beta version. Now it became known that Samsung already working on support for the Galaxy S21 and S20 (Source: SamMobile).
Samsung will therefore not only contest the beta test with the Galaxy S22 models, but will also offer it relatively soon for older top smartphones. Since many people use these very smartphones, it makes perfect sense not to waste too much time. Android 13 has not yet been finalized by Google. Only then will Samsung be able to offer the final update. It will therefore take a few more weeks before all adjustments have been made. In addition to the S-Class, many other smartphones will also receive Android 13.
What you can expect with Android 13:
Samsung can distribute Android updates faster
Samsung has made many adjustments in the background so that Android updates can be distributed more quickly. This will include updates no longer developed for individual countries, but for entire regions. If an update is released now, it is intended for Europe and no longer just for Germany. Many smartphone owners can therefore access it quickly and no longer have to wait many weeks for it. Samsung is one of the few smartphone manufacturers that manage to distribute Android updates quickly. If major upgrades to new Android versions are now implemented more quickly, that would be a great advantage over other brands.
Don't want to miss any more news about technology, games and pop culture? No current tests and guides? Then follow us on Facebook or Twitter.