Two years and a few days after the release of Animal Crossing New Horizons, we invite you to come back to something very important and totally objective : the 10 ugliest inhabitants of the game. This aesthetic judgment will not focus on the relative beauty of the villagers but rather on their overall composition. Jokes aside, you can imagine that what follows will be entirely subjective (but we're sure you'll agree with a few of these picks). After all, most players already agree that Matthéo, Gratien, Raymond or even Bibi are the cutest and most stylish animals in the game via the Tier List. Come on, make way for those villagers who are too often left behind on the Miles Nook Islands.
Monique: first place without a doubt
Nothing is right with this character: the make-up that slips, the look filled with disdain and, inevitably, her Arrogant character which suits her so well. It's unfortunate but Monica is probably one of the ones you actually leave on your deserted island when you go on a hunt for the dweller, regretting having spent a hard-printed Miles Nook ticket at the residents' office.
We who thought that all cats were cute, we were greatly mistaken and it is not Kat which will prove us the contrary either.
Eustace or English phlegm
In truth, Eustache has a bit of class all the same with his XXL mustache, but we will put him on a par with Chulin or even Wendy. These three big bears are frankly not the first choice when it comes to creating your dream village with only 10 places available.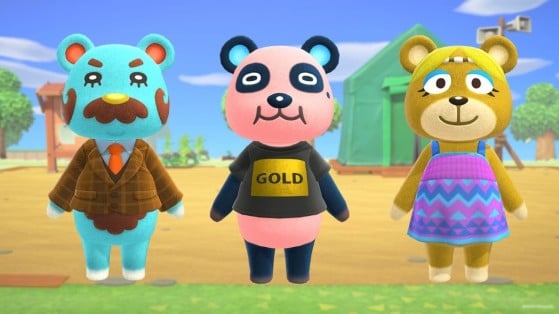 Blair and his moon walk
In general, the tapirs and anteaters of Animal Crossing are not very beautiful, but we must admit that Blair hit the jackpot. With his tunes of Mickael Jackson, few are those who appreciate it.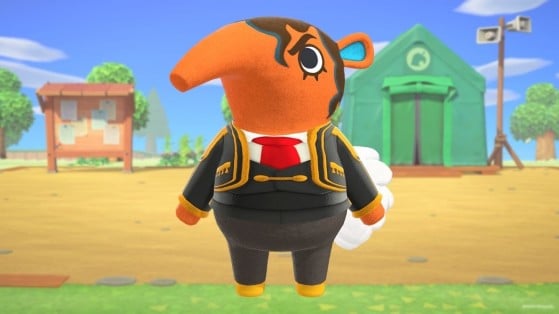 Gertrude, the worst departing resident?
As a Big Sister, Gertrude is one of the inhabitants that it is possible to have when starting the game. No need to tell you that those who come across her do not hesitate too much to reset and hope to have someone another like Jenifer or Bichoune.
Moreover, Gertrude is part of what we like to call the G trio with Gustave and Gaëlle, two other unsightly gorillas.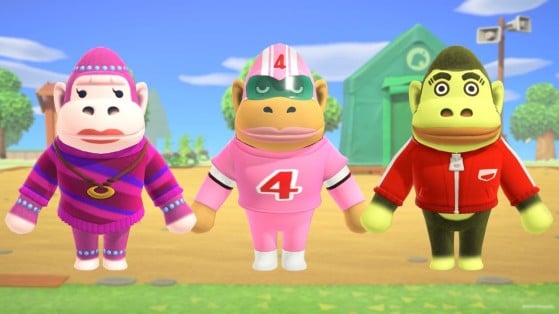 Rilla, Hello Kitty's failed transformation
Another gorilla? Unfortunately yes and this one is a particular failure. What a joy it was when we learned that Animal Crossing New Horizons would once again welcome the famous expansion with the 6 Sanrio inhabitants! But what a disappointment to remember that Nintendo had chosen Rilla to represent the famous cute cat. Well, fortunately, the furniture in this collection is simply magnificent, so all you have to do is summon Rilla, unlock her furniture and… make her go.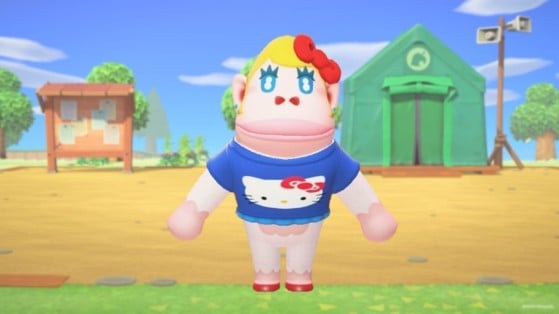 Grumpy, the sick goat
Grumpy is not extremely ugly compared to other inhabitants of this top but we must admit that his greenish color, his droopy eyes and his outfit clearly do him no honor.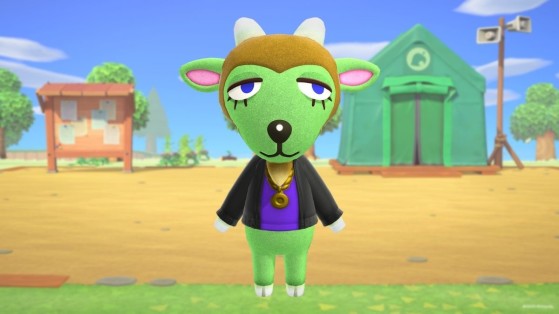 Rocky beats the boa?
If you have the ref, you'll probably hate us for putting the song in your head. But let's focus on this squirrel that looks like a monster in Super Mario. Rocky remains a squirrel so he is necessarily cute but his face is frankly scary.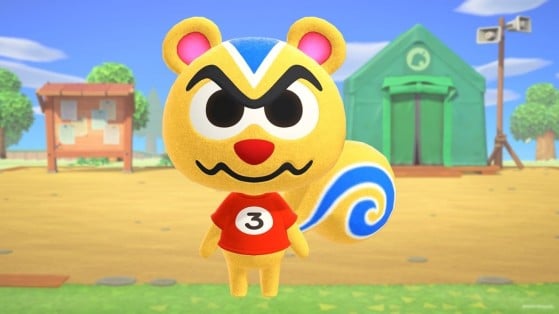 Manu
You probably suspected that Manu would find his place in this April 1st article. Although this day is normally meant for making jokes, we're not joking about how ugly this weirdo is. Quite honestly, it makes us limit the sentence.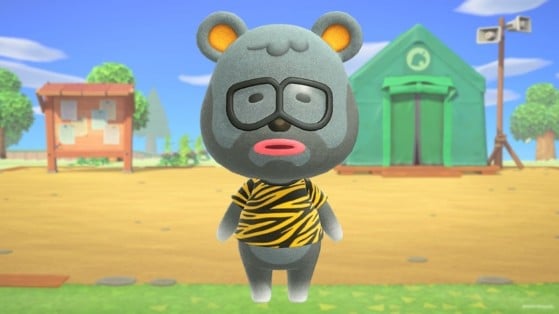 Joachim
As much as one-sided eyebrow raising is a very rare gift on Earth, it doesn't suit Joachim at all. Impossible to say more about this mouse which is also very well accompanied by its Beauty. A name that she wears very well.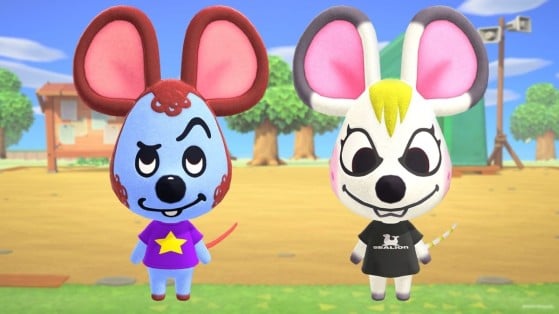 Honorable mentions
She's a squirrel and she's still cute but pamela is not in the heart of all players unfortunately with its mono-brow. We could also talk about Gastonof Carol or even of Narcissus.
Feel free to comment telling us which inhabitant you hate the most. And since no one, not even a denizen of Animal Crossing, deserves such hatred or being in this awful leaderboard, we urge you to cherish them and bring them gifts regardless in your game!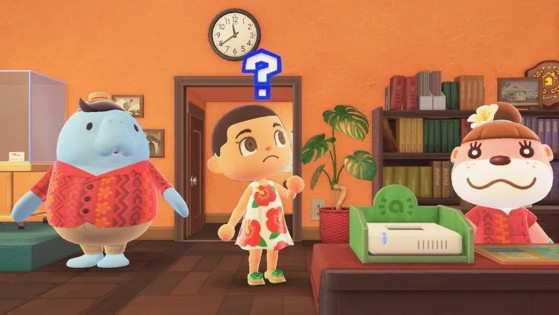 The "yogurt" language of Animal Crossing has been a real subject of theories and debates of all kinds for many years. However, some content creators from various backgrounds seem to come to the same conclusions, suggesting that the mystery is finally lifted on the Animalese!