BARGAIN

In the eBay re-store you can currently get the Soundcore Life A2 in-ear headphones from Anker at the best price. You can find out here whether the deal is really worth it.
Are you currently looking for new wireless in-ear headphones but don't want to have to dig deep into your pocket? Then you should take a closer look at this deal, because you can currently get the Soundcore Life A2 from Anker for less than 50 euros in the eBay Re-Store.
In eBay's re-store, refurbished products are sometimes offered at significantly lower prices than new items. So you can get top products like the in-ear headphones from Anker at a huge discount. The headphones have been cleaned and tested for technical functionality. Minor scratches or dents may appear. The packaging may be generic and the accessories may not be original, but they are compatible and fully functional.
Anker's Soundcore Life A2 are equipped with advanced multi-mode noise cancellation. With three different modes, the in-ear headphones can optimally adjust the noise cancellation depending on the environment and situation. Six integrated microphones enable clear sound when making calls.
With a battery life of up to 35 hours and a quick charge option, the headphones are particularly suitable for on the go. Thanks to the waterproof design, the headphones can also be used in the rain or during sports activities without any problems.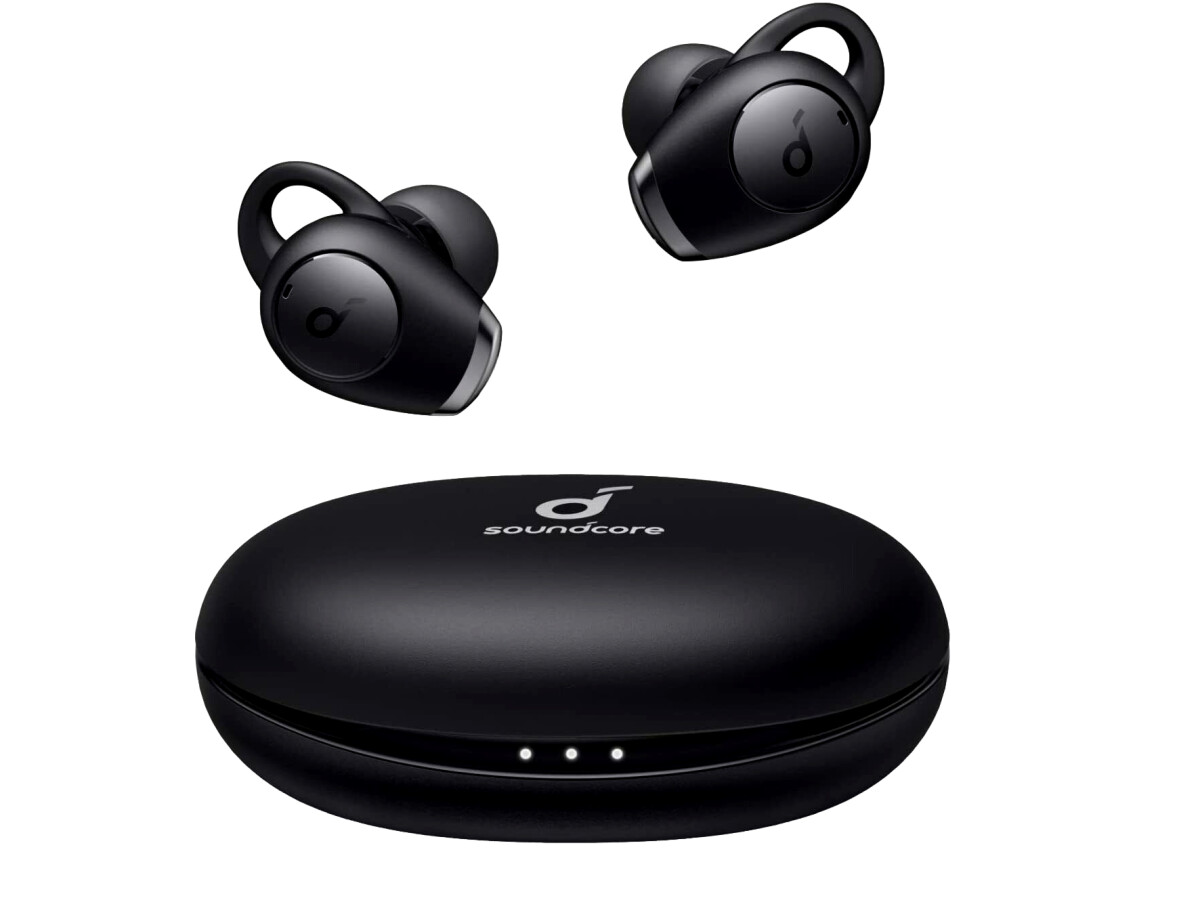 6 built-in microphones

Battery capacity: up to 35 hours

Active noise cancellation

Waterproof design
You can currently get the Soundcore Life A2 from Anker in the eBay Re-Store with a huge discount. The suggested retail price for the in-ear headphones is EUR 79.99, other retailers are currently charging at least EUR 69. As a re-store deal, you can get the earbuds on eBay for just 47.99 euros, saving you a whopping 32 euros off the regular price.
Deal Tip:
You can find similar offers in our buying guides for eBay and In-Ear.
Current offers on eBay

In addition to this top deal, there are of course many other eBay offers where you can save. Below we show you the highlight offers from the technology area.
With eBay Plus, the online marketplace offers its own loyalty program. With the paid service you get, among other things, free premium shipping and exclusive offers. We answer questions about shipping costs on eBay, Re-Store and financing options in the linked articles.
Never miss an offer

Current deals can be found in our "Bargain" section. In order not to miss a deal, you should also subscribe to our bargain newsletter. In this we regularly provide you with the best offers from the technology sector.
Don't miss anything with the NETWORK-Newsletter
Every Friday: The most informative and entertaining summary from the world of technology!