After precisely three months on the Season 13: Rescue of Apex Legends, Respawn Entertainment is finally deploying the suite of new features planned for its Battle Royale. Title Predationthe Season 14 start this Tuesday August 9, 2022 at 7:00 p.m. (Paris time) and offers a whole bunch of changes to players, but also a new Legend: the fearsome survivalist Vantage!
Discover Vantage, the Legend of Season 14 of Apex Legends
Real name Xiamoara "Mara" Contreras, Vantage is a survivalist from the planet Págos. Forced to survive in extreme conditions on her home planet, she quickly became an outstanding tracker. She is now able to spot her enemies from very (very) far away thanks to her formidable sniper rifle that never leaves her!
Here are the skills Vantage has:
Passively and provided you don't equip any weapon, or a medium or long range scope, you benefit from an indicator in the distance allowing you to know where your bullets will land, enough to anticipate where to shoot even several hundred meters away. your target.
Echo Positioning (Tactical)
With this active technique, you can send your little Echo companion far away. By reactivating this skill, you will project yourself onto Echo, allowing you to reposition yourself and regain any lost advantage on the field.
Mark of the Sniper (Ultimate)
Vantage's Ultimate equips you with a fearsome sniper rifle custom-made for her. This inflicts 50 damage with each hit, and applies a Mark of the Sniper to targets hit. Mark of the Sniper increases the subsequent damage dealt by this rifle to 100, and also passively increases the damage dealt to the target by your allies.
This very special new heroine with her Ultimate allowing her to have a unique sniper rifle could change a lot of things in the course of the Apex Games for the next three months. So, will you survive the survivalist?
The Canyon of the Kings is getting a makeover
On the occasion of this new season, the famous Canyon of the Kings is back and offers many new features that players will be able to enjoy as soon as they return to Apex Legends. This particularly narrow arena has indeed been extensively updated and offers new, never-before-seen features.
Among them, we find in particular the addition of a new Point of interest: the Relic! To scatter the players a little more than before, the developers have chosen to add a new Point of Interest to this arena in order to reduce the feeling of narrowness of it. The other Points of Interest are not left out: the Cage, the Hillside and the Relay have undergone an overhaul and are now much less isolated than before!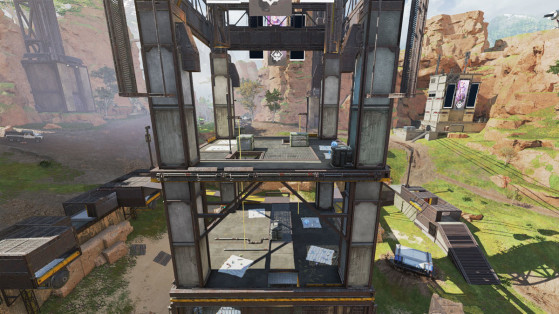 But that's not all, since the arena as a whole has actually been redesigned. A brand new battlefield has replaced the Graveyard and Thunderdome, while the way to move and reposition has been redesigned on the rest of the arena. Thus, certain corners and paths that used to be tortuous and almost easy to access are now very dangerous due to their wide exposure and their length to cross. The skybox and the luminosity have also been improved in addition to many other elements (which have sometimes been removed, this is the case for many trees in particular) with the aim of making Kings Canyon more immersive and pleasant to navigate than he could not be so far.
Last but not least: the amount of loot available in the Canyon of the Kings has been increased to the level of that found on Olympus in particular. Similarly, the quality of the equipment found in this arena has been improved in order to be perceived as "more intuitive" by players.
Who says "new season" says "new Battle Pass", and much more…
This fourteenth season of Respawn Entertainment's Battle Royale is an opportunity for the publisher to greatly increase the maximum level that can be reached. While it was set at 500 until now, starting in Season 14, a total of three levels of 500 levels will be available to you (two additional ones for players who are already level 500). In this way, players will be able to obtain 345 additional Apex Packs, raising the total number of Packs obtainable for free to 544. Enough to get a Legacy for free sooner or later!
On the Battle Pass side, new skins are available as always!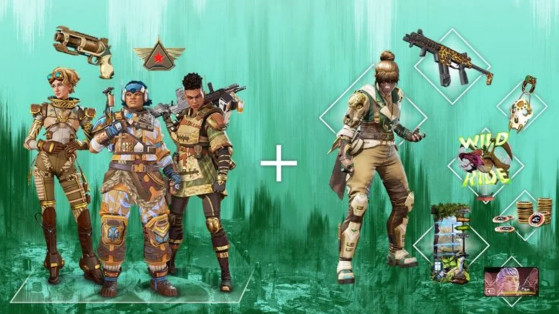 Here is the list of items obtainable through this:
Free Rewards
Skin for Wattson

7 Apex Packs

11 Skins for different weapons

A spray for all Legends

2 music packs

200 Apex Coins

1 Season Badge
Notable paid rewards (after paying for the Pass)
Note : Many other rewards are available, we only mention the most important ones here.
Skin for Wraith

Skin for Caustic

Skin for Bangalore

Skin for Horizon

Skin for Vantage

Skin for the Wingman

Skin for the Triple Rifle as the ultimate Battle Pass reward
So, will you be the prey or the stalker? Good luck in Apex Legends Season 14!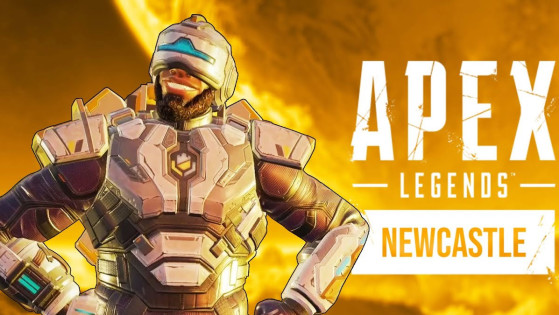 Just one week before its official launch with Season 13: Apex Legends Rescue, we invite you to discover Newcastle, the 19th Legend to join the Apex Games. We tell you all about this defensive hero, Newcastle, who is already of interest to many players!