---
The Apple Watch 8 will be presented in just a few weeks. However, a recognized expert does not currently certify that the best and largest model has any great prospects of success. There is an understandable reason for this.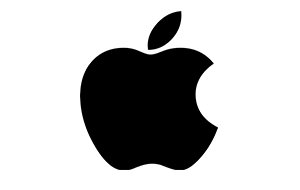 Apple Watch XL: Not a hit
Apart from the two standard versions, the industry is expecting another model of the Apple Watch 8. An XL version with a larger display (1.99 inches) and a robust metal housing (47 mm), intended for solvent extreme athletes. This model could then possibly be marketed as "Apple Watch Pro" and also as "Apple Watch Series 8 Pro". But this special watch is unlikely to be a big hit.
This is the conclusion reached by insider and display expert Ross Young, who has mostly been correct with his predictions so far. According to him, Apple will only sell small quantities of this Apple Watch can or want (source: MacRumors).
The simple reason: the price is too high
The reason for this is obvious – a rather high price. Apple insider Mark Gurman has already spoken out in this regard. He expects prices of up to 1,000 US dollars. In this country you would have to reckon with around 1,250 euros. Should the euro fall even further, it could end up being even more expensive for us Europeans.
Already sure, the Apple Watch 8 runs on watchOS 9:
Ergo: The best Apple Watch Series 8 will probably only be produced in relatively small quantities, which is then also reflected in the forecast low sales figures.
This is what the new Apple Watch 8 might look like:
Apart from the larger display and the case, the watch will technically correspond to the regular Apple Watch 8 (models in 41 and 45 mm). An S8 chip works inside, but it won't differ much from the current generation S7. If you then know that this chip is not really new compared to the S6, the progress is very limited. After all, the new Apple Smartwatch should be able to detect any fever. The Apple Watch now has a new temperature sensor for this. The models are expected to be presented in mid-September, at the same time as the iPhone 14.