---
As an Apple user, you have to make a decision: Do you use a desktop computer or a notebook. However, one hobbyist did not want to be content with the limitations of the Mac and quickly assembled a mobile Mac mini himself. But why actually?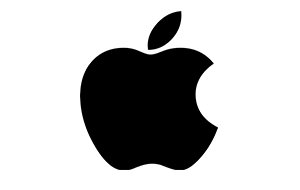 YouTuber and hobbyist Scott Yu-Jan doesn't like laptops, he even hates them – so a MacBook is not an option for him. But he loves his Mac mini and his new iPad mini 6. On closer inspection, he notices that the longest edge of the tablet corresponds to the width of the mini computer. To be exact, it's 195.4 mm vs. 197 mm, so only a minimal deviation.
New Apple Equation: iPad mini 6 + Mac mini = WTF!
For him, the impetus for a crazy but at the same time ingenious handicraft project. He would like to bring both Apple devices together and thus assemble a mobile or at least portable Apple computer. With the help of a 3D printer, a kind of holding frame is created, a cage for the Mac mini, if you want. It accommodates the computer and at the same time offers a movable "cover" for the iPad mini, connected via Duet Display. The tablet will have to serve as a display and, thanks to touch, also as a mouse replacement, including the Apple Pencil. Keyboard inputs are wireless with a Magic Keyboard (Source: Scott Yu-Jan).
If he is at home, both devices can be disconnected again at any time. The holding frame thus serves as a temporary accessory when travelling. So he can take the Mac mini with him everywhere, an additional display is not required due to the iPad mini. In the end, all you need is a power connection. But let's be honest: Most MacBooks are also connected to the network anyway. Ultimately no disadvantage for him. In the end, he saves himself the additional purchase of a MacBook.
Scott Yu-Jan explains his project in detail in the YouTube video:
Ugly but cool
Our assessment: Cleverly solved and absolutely practical, even if it is only really suitable for a few users. Most people take a MacBook for better or worse. But he certainly won't win a beauty contest with his portable Mac mini. But he doesn't want to either. In any case, with such a "vehicle" he should draw attention to himself. On the other hand, if you just hang out in Starbucks with a MacBook Air, you're already considered a boring philistine by comparison – we bet.