Not at the level of its direct competitors, the new Graphic card from Intel is disappointing… while waiting for more muscular models.
Mentioned for years, Intel's return to the graphics card segment materialized last March with the release of the first models for laptops. A few weeks ago, the A380 GPU laid the groundwork for cards intended for machines desktop.
Rather comfortable on synthetic tests
Since then, the Arc Alchemist A380 has been widely available in China through brands like GUNNIR. It is moreover the Arc A380 6 GB Photon which was used by Shenmedounengce, a user of the platform Bili-Bili and first to publish an independent GPU test.
For these measurements, Shenmedounengce relied on a configuration based on a Core i5-12400 processor, B660 motherboard and DDR4 memory. The Arc A380 was pitted against NVIDIA GTX 1650 / RTX 3050 and AMD RX 6400 / RX 6500 XT. The first measurements were moreover rather favorable to the Intel card.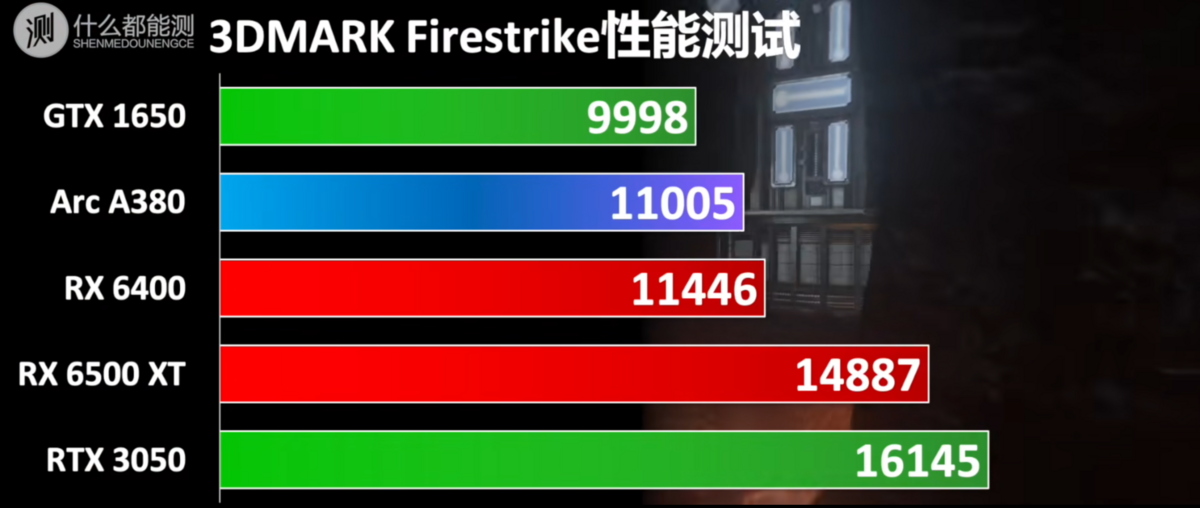 Thus, on 3DMark, the Port Royal and TimeSpy scenes give the RTX 3050 a solid lead, but the Arc A380 dominates all other cards. Note, however, that the third scene 3DMark – FireStrike – is already less favorable to the Arc A380 which is only ahead of the GTX 1650.
Widely behind on video games
A disappointment which is only the beginning of more systematic setbacks when we talk about video games. At this level, Shenmedounengce used six titles: League of Legends, Grand Theft Auto 5, PUBG, Shadow of the Tomb Raider, Forza Horizon 5 and Red Dead Redemption 2.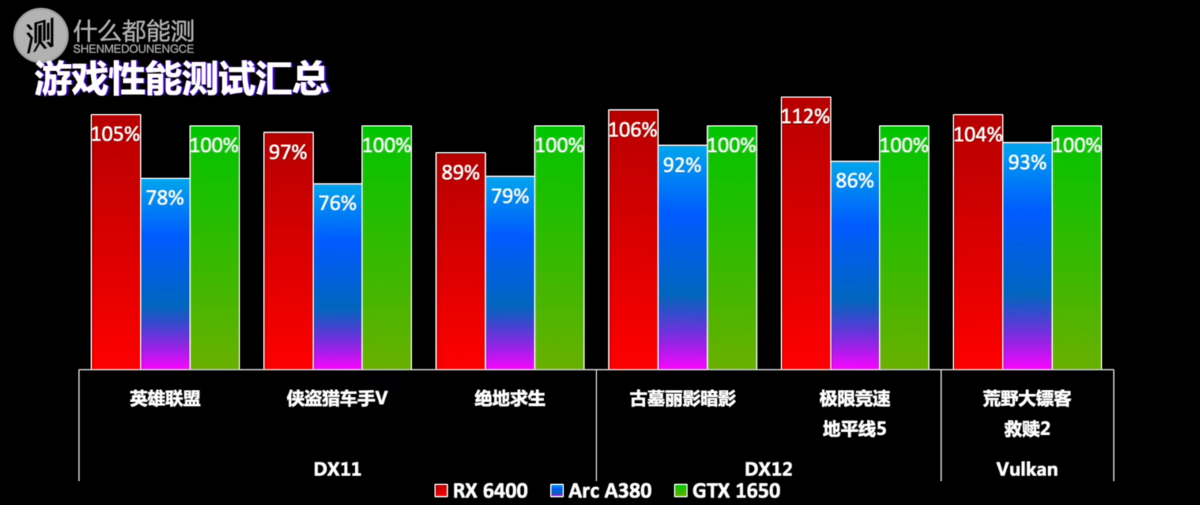 Unfortunately for Intel, the results are final. As you can see from the graph above, none of the games put the Arc A380 ahead of the modest GTX 1650. Of course, it is clearly outpaced by the RX 6400 and Shenmedounengce doesn't even mention the others.
Note that we do not know if the Resizable-BAR – strongly recommended by Intel – was active here. However, it is difficult to imagine that this could upset the observed hierarchy. It remains to be hoped that the more muscular models (A550 / A770) will allow Intel to get out of the rut.
On the same subject :
Intel quietly changed the specifications of the Arc Alchemist A380 GPUs
Graphic card

Computer science

PC components

Intel