The pandemic has put health at the heart of concerns, even though it was already an important value in our societies. On social networks, influential accounts are taking over. Isn't there a risk of confusion between advertising and medical advice?
Major movement, the pharma advice of Léa, princesseperinee, here are some health influencers who are a hit on social networks. These 2.0 health professionals have taken over Instagram, TikTok and even YouTube. Whether they are physiotherapists, midwives, doctors, pharmacists or dentists, they accumulate subscribers: more than 400,000 for major mouvement, nearly 100,000 for charline.sagefemme and princesseperinee.
A phenomenon that is not surprising since, as explained by Viviane Clavier and Céline Paganelli, teacher-researchers in information and communication sciences, " health has for many years been established as a fundamental value in Western societies ". This trend has only strengthened since the start of the pandemic.
Faced with such enthusiasm, influencer agencies have decided to develop in health. This is the case of the Fraich Touch which, as indicated on its website, counts in its " talent » many health professionals among the « more influential ". A real catalog for brands so that they can request them.
The health influencer market
The agency acts as an intermediary between influencers and corporate clients. "It's like a classic celebrity agent "Says Stéphanie Laporte, director of the digital social media agency Otta. She also takes care of all the legal and contractual aspects. The agency will then receive a commission on the various collaborations.
Among the services for which influencers can be solicited is brand image lending. " It's the equivalent of I am Valérie Damidot, buy your wallpaper at Saint-Maclou », explains Stephanie Laporte. They can also be called upon as a lecturer and lecturers for their expertise in their field. Brands can also remunerate them for " web visibility " and some " content creation for digital media ".
" Influencers know how to do insta reels, TikTok, and brands are often helpless when it comes to this adds the director of Otta. "The health sector wants to refresh itself. It is still extremely codified. Health influencers will bring that freshness and rejuvenate audiences. »
In short, classic advertising with the codes and digital tools of today and an extra touch: the highlighting of "authenticity". A strong argument to convince the followers. "Influencers are prescribers. Their particularity lies in the way in which information is relayed to young people, knowing that the latter are more sensitive to relays of information that are not official.", support Céline Paganelli and Viviane Clavier.
muses for advertisers
According to Gilles Lipovetsky, philosopher and author of Sacred authenticity, brands promote authenticity because it has become a factor of trust. " Influencers have an image of authenticity because they don't appear institutionalized as marketers. They are young, mix consumption advice with their private life. There is an aspect of familiarity, of closeness, which today is associated with authenticity. »
Although they benefit from this aura, these health influencers are nonetheless, for the most part, institutionalized. A point that people who subscribe are not always aware of, influencers and influencers are not obliged to declare themselves as part of an influence agency. For Goulven Cornech, co-founder of the Fraich Touch, it is not about advertising but about " informative collaboration ": " Communicate for a brand yes, send sponsored messages, ok, but from there to sell a product no. »
If the initial approach is part of a perspective of information and scientific popularization, many develop in parallel partnerships with companies in the health sector. Their status as health professionals, which gives them considerable credibility on the one hand, and the fact that they are widely followed on the networks, on the other hand, make them first choice muses for advertisers.
Mutual insurance, public health organizations, sports application, teleconsultation platforms, food supplement brands, pharmaceutical laboratories are among the various customers of the Fraich Touch. Thus, we can see that a doctor has among his collaborations Novo Nordisk, a pharmaceutical laboratory specializing in the treatment of diabetes.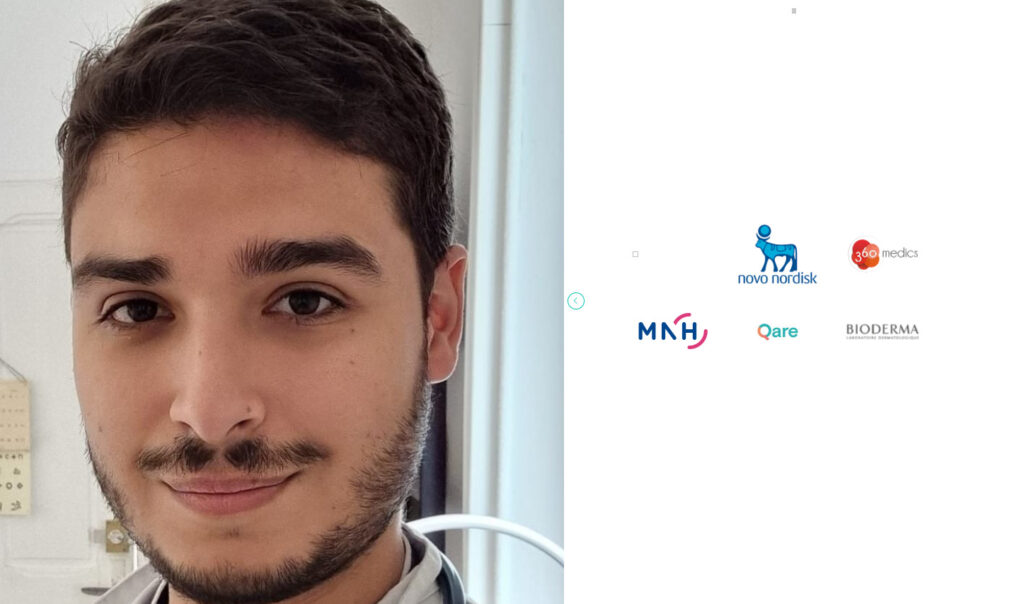 While on the profile of a midwife, it is displayed Evian, Mont Roucous or the brand of menstrual panties Elia which also collaborates with many other influencers of the agency.
Under each sponsored post, influencers have a legal obligation, from the first lines: " affix the mention 'sponsored by' or in 'collaboration with' even for information and prevention campaigns "says Stéphanie Laporte. A mention that does not always or late appear, as on this Instagram post made by a doctor of pharmacy for a brand of food supplement against hair loss, and in which you have to unroll a long description to see that it is is a collaboration.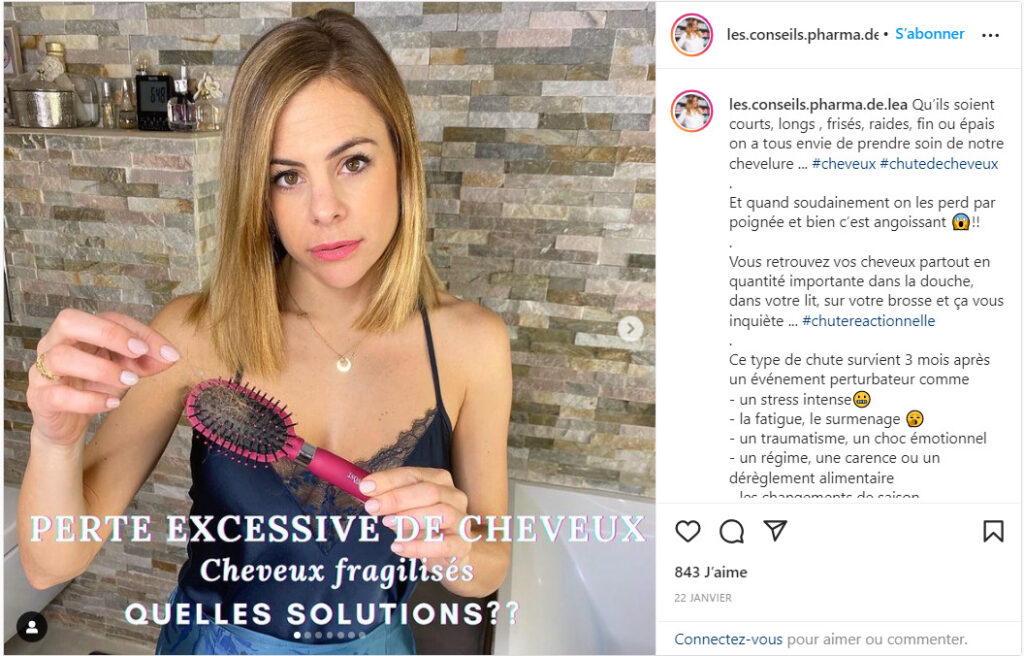 "Health is not a businesse"
A decree dating from December 2020 abolished a prohibition common to health professions subject to an order: the prohibition of " all direct or indirect advertising processes ". A deletion that has amplified the phenomenon of health influencers, the legislative framework being less restrictive.
" This decree was put in place so that practitioners can inform patients about their care practices, not to advertise. For example, I am a midwife and I do perineal rehabilitation ", specifies Marianne Benoit Truong Canh, vice-president of the national council of the order of midwives. The ban on commercial practices still remains in force. " You cannot associate a caregiver with any commercial brand. It is not possible. »
For Geneviève Wagner, president of the exercise and ethics commission of the council of the order of dental surgeons, the same story goes: " The law is very clear, the text was made with all the health orders and the general direction of health. We do not dither with the public health code (CSP) since the code of ethics is an integral part of the CSP. Health is not a business. » A principle from which even TikTok, Instagram and Youtube cannot derogate.
In a context where disinterested health information is increasingly popular with the general public, this reappropriation of social networks by commercial companies and through influencers raises serious questions of independence. This independence is nevertheless essential so that the interests of the patient's health remain at the forefront.