Assassin's Creed Mirage will land on PS5 on October 12, 2023
Assassin's Creed Mirage, the next installment in the franchise from Ubisoft, made a prominent appearance at the latest PlayStation Showcase. The game, which will take place in 9th century Baghdad, will land on next-gen consoles and PC on October 12, 2023.
As you may know, Sony has made an appointment with fans around the world this Wednesday, May 24, 2023 at 10 p.m. for a new Playstation Showcase. The Japanese manufacturer took advantage of this event to unveil many upcoming titles on PS5 and PS VR2.
We had the right to several good surprises, starting with the first trailer of Metal Gear Solid Snake Eaterwithout forgetting a long, very long gameplay trailer for Spider-Man 2! But that's not all since we were also able to discover a new trailer for Alan Wake 2, with a release date as a bonus: October 2023.
Ubisoft also responded on its side with new images of Assassin's Creed Mirage. The opportunity for players to finally see Basim in action in the streets of Baghdad and to note the return to the sources operated by the French editor.
Assassin's Creed Mirage announces its release date in a supercharged trailer
The stealth approach will be firmly at the center of the gameplay, as will parkour. Our hooded assassin jumps from beam to beam and uses his environment to move from roof to roof. Emblematic movement of the series, we even have the right to a leap of the angel in the rules of the art.
The trailer also hints that it will be possible to fulfill an objective in different ways. Here, Basim must infiltrate a stronghold. He can choose to bribe the guards so that they look away, fight his way through with great blows of secret blades, or pick the pockets of his enemies to seize a key.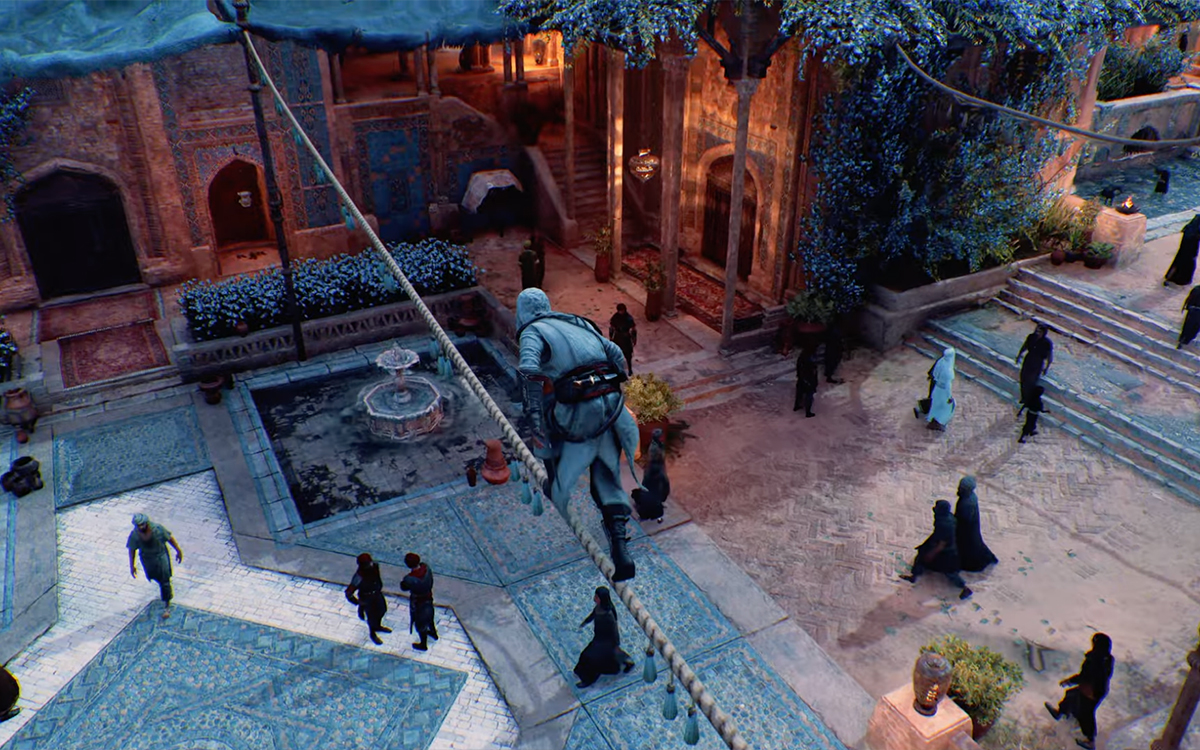 We also have a brief overview of the combat system, which seems to be much more nervous and cinematic than on the previous installments. Moreover, the RPG Light dimension has obviously been left aside, as evidenced by the absence of a life bar above enemies.
Finally, the trailer ends with important information: the release date of Assassin's Creed Mirage! Eh yes, Ubisoft's title will be released on next-gen consoles and PC this October 12, 2023. On your calendars!