THE graphics cards need more and more power, and the current design of our PCs does not seem to be sufficient.
While the question of the power supply of new generation graphics cards does not seem to be completely resolved, ASUS is innovating with a concept of "additional port".
During a brief visit to the ASUS premises, our colleagues from Wccftech were able to discover a GeForce RTX 4070 graphics card of a somewhat special kind, called "Megalodon".
Through the photos presented by our colleagues, we have difficulty in perceiving the relationship with this enormous Miocene/Pliocene shark. Still, the card incorporates interesting new features by removing any power connector, whether 6, 8 or 12/16 pins.
The RTX 4070 Megalodon is a classic triple-fan design, however, and logic dictates that the GPU should at least be powered by an 8-pin port so as not to run out of juice.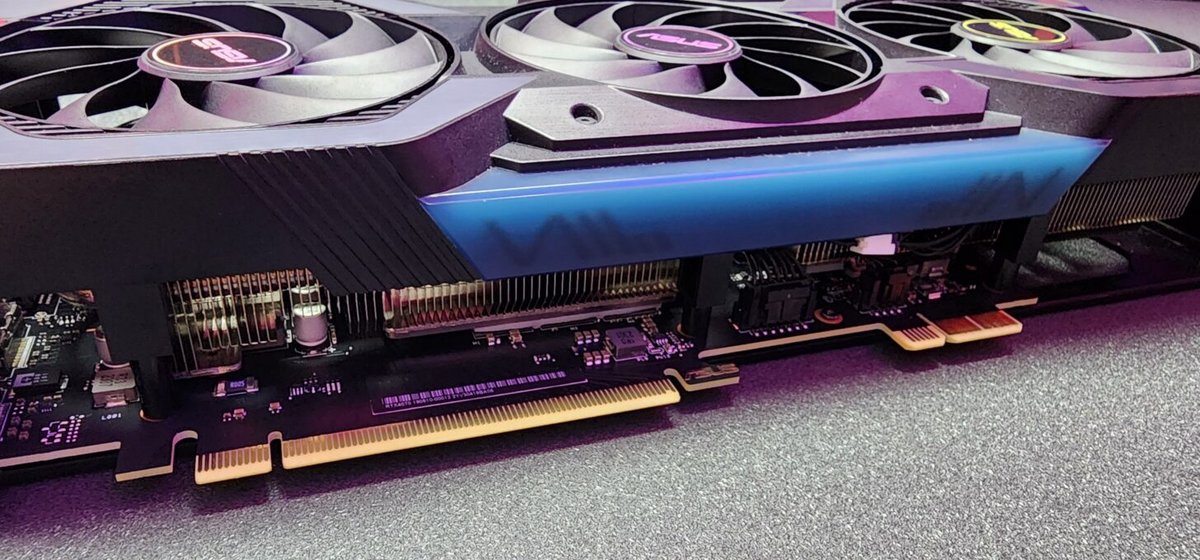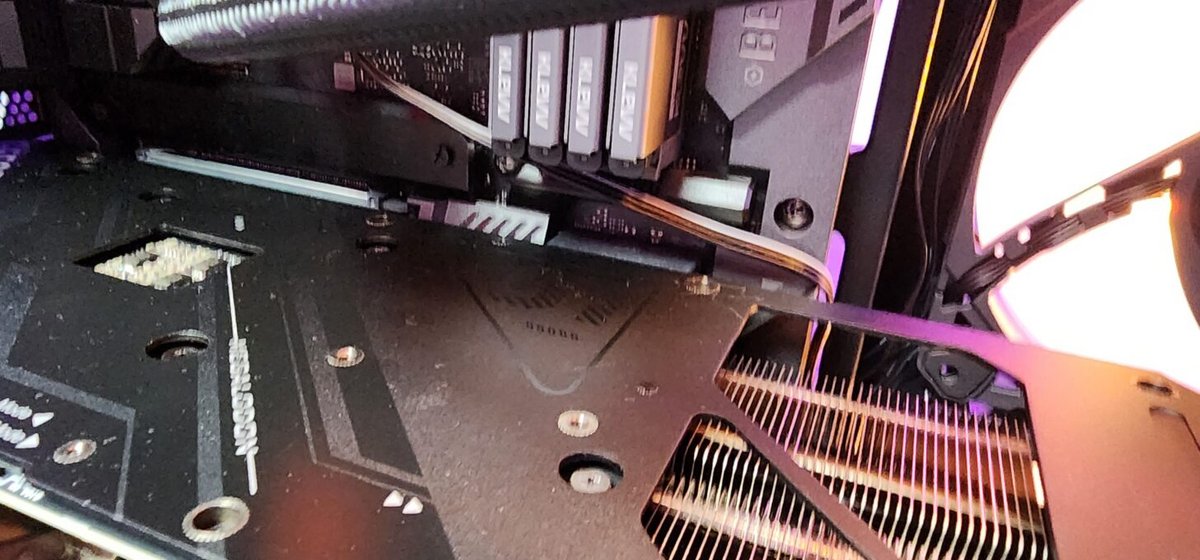 Integrate a new port to the motherboard
ASUS has opted for an ingenious solution to do without any socket on the top or the edge of its graphics card: it has placed an additional connector near the PCI Express.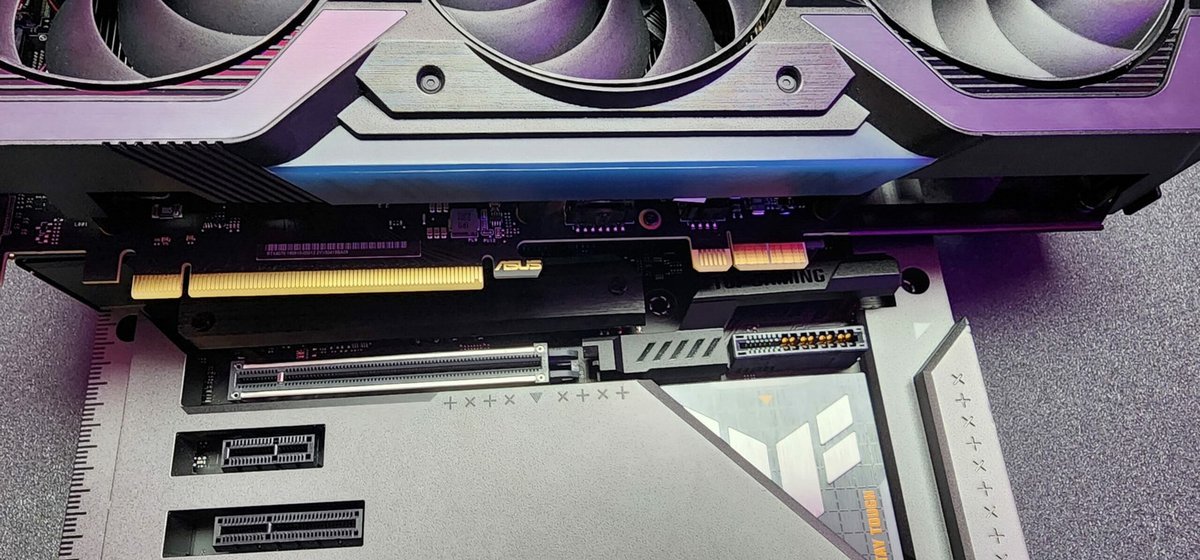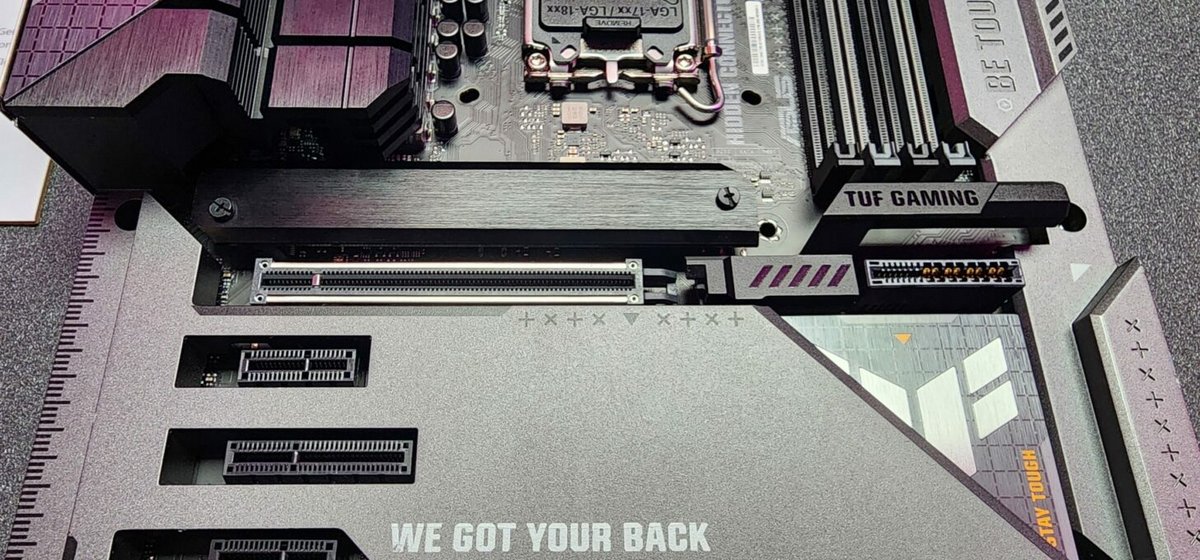 This connector is called "GC_HPWR" by ASUS and looks a bit like a PCIe x1. According to its developer, it is capable of delivering up to 600W of power, which is as much as NVIDIA's much-maligned 12VHPWR connector. On the other hand, the photos leave no room for doubt, it is necessary to have a specific motherboard integrating this port.
To illustrate its point, ASUS presented a Z790 TUF Gaming motherboard equipped with such a connector. This card is also distinguished by the absence of sockets on the top. All the ports are placed on the other side of the PCB, and we note the presence of three 8-pin ports in addition to a 12 VHPWR port.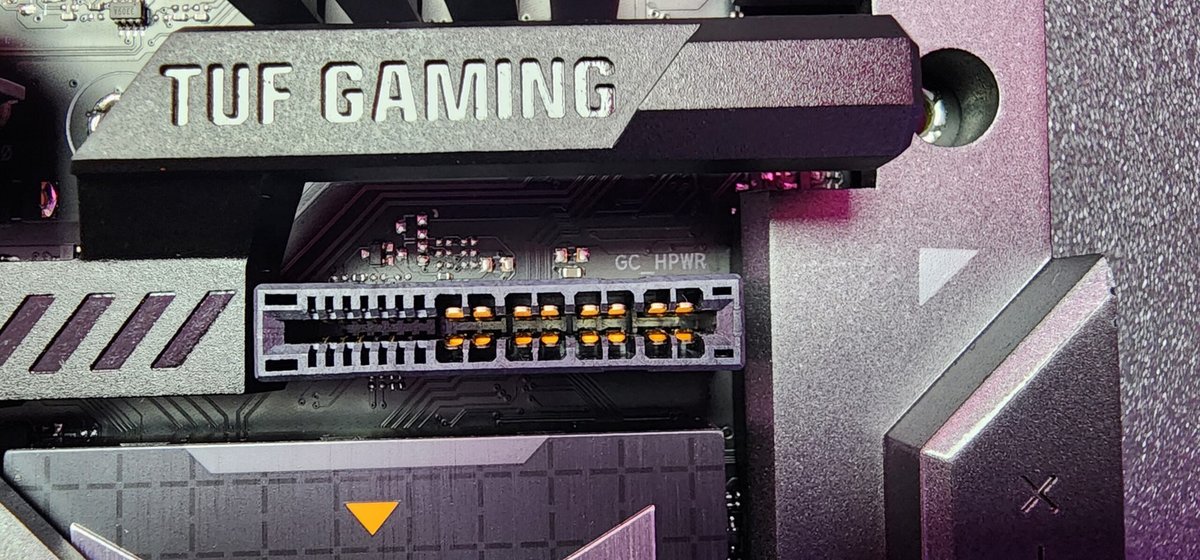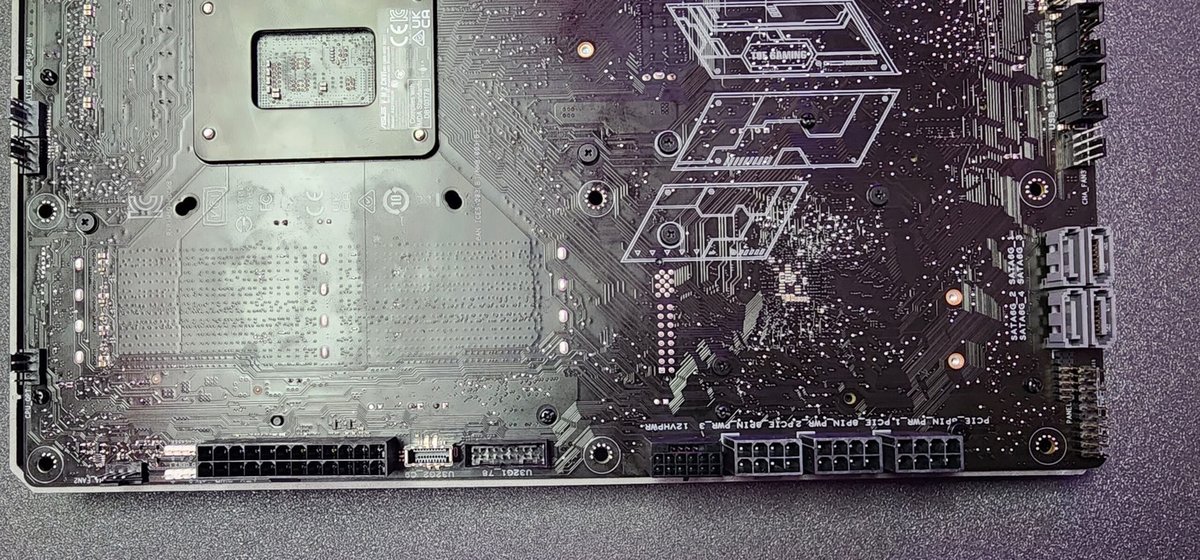 ASUS has therefore not removed said connector. The company opted to move it to the motherboard in an attempt to address the reported issues with its integration with graphics cards. History will tell if this is a good idea and if it is adopted by other manufacturers.
Asus

Computer science

Graphic card

PC components