(Re)discover "The Five Legends", one of the best animated feature films made by Dreamworks studios, and yet totally unknown.
From 6 years old
When Pitch – better known as the Croquemitaine – seeks to attack the children's dreams, the Guardians decide to combine their powers to put him out of harm's way once again. Santa Claus, the Easter Bunny, the Tooth Fairy and the Sandman will join forces to eradicate the threat.
In their quest, they will receive the unexpected help of a brand new Guardian: the mysterious and impetuous Jack Frost, who does not seem very cooperative at first.
When it comes to the prestigious Dreamworks Animation studios, we instinctively think of the Shrek saga and other successful trilogies such as Madagascar, Kung Fu Panda or even Dragons. But some feature films, although just as successful, have sometimes remained unknown to the general public.
This is the case of the Five Legends, which did not make much noise when it was released in 2012, probably eclipsed by a certain Avengers, with whom it shared a similar structure: famous heroes exceptionally combine to face a particularly formidable enemy.
Directed by Peter Ramsey (who will also take a short tour of Marvel's side afterwards working on the excellent Spider-Man: Into the Spider-Verse), this extremely effective and particularly well-constructed film benefits from great animation. quality, which has not aged much even 10 years later. Served by a team of ultra endearing characters – and by a real villain! – it is also distinguished by epic and inventive combat scenes, which have nothing to envy to the adventures of Thor, Iron Man and Captain America.
Let's not be afraid to say it, The Five Legends is one of the best productions of Dreamworks Animation, a studio whose famous logo it perfectly embodies (a young boy perched on a half-moon): you will understand why by watching.
What they will like…
The chemistry between the five main characters, and the cheerful team spirit that emerges from their small group.
The action scenes, as we said, particularly successful.
The character of Jack Frost (interpreted in French version by the late Gaspard Ulliel), complex and moving, and his complicity with the children he must protect.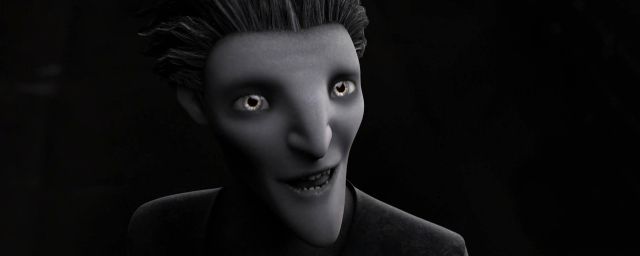 What can worry them…
The great villain of the film, of course, whose objective is to replace children's dreams with nightmares. But don't worry, they will give him back his own coin.
The sinister horse-shaped shadows that the Croquemitaine uses to achieve his ends.
(Re)discover an excerpt from the film…