Health apps available on Google Play promise you to earn money with a daily step count. Users receive only a few coins and their smartphone is saturated with advertisements.
Choose your health apps wisely on Google Play. The Dr.Web company published a report on January 27, 2023 on step counters, suspected of being adware. This malware generates unwanted and intrusive advertisements in bulk on smartphones.
These applications present themselves as health, pedometer and education services for good gestures, dangling random rewards to users for remaining active in their daily lives, reaching distance goals, etc.
However, users are quickly confronted with false promises: the promised gift cards are impossible to recover or require watching a multitude of advertisements. These quickly become invasive and we understand that the only interest for the developer behind this application is based on the distribution of ads. Each image or video that is displayed makes it possible to remunerate the company behind the scam.
The three apps cited in the Dr. Web report are:
LuckyStep : Walking Tracker — 10 million downloads;
WalkingJoy — 5 million downloads;
Lucky Habit : health tracker — 5 million downloads.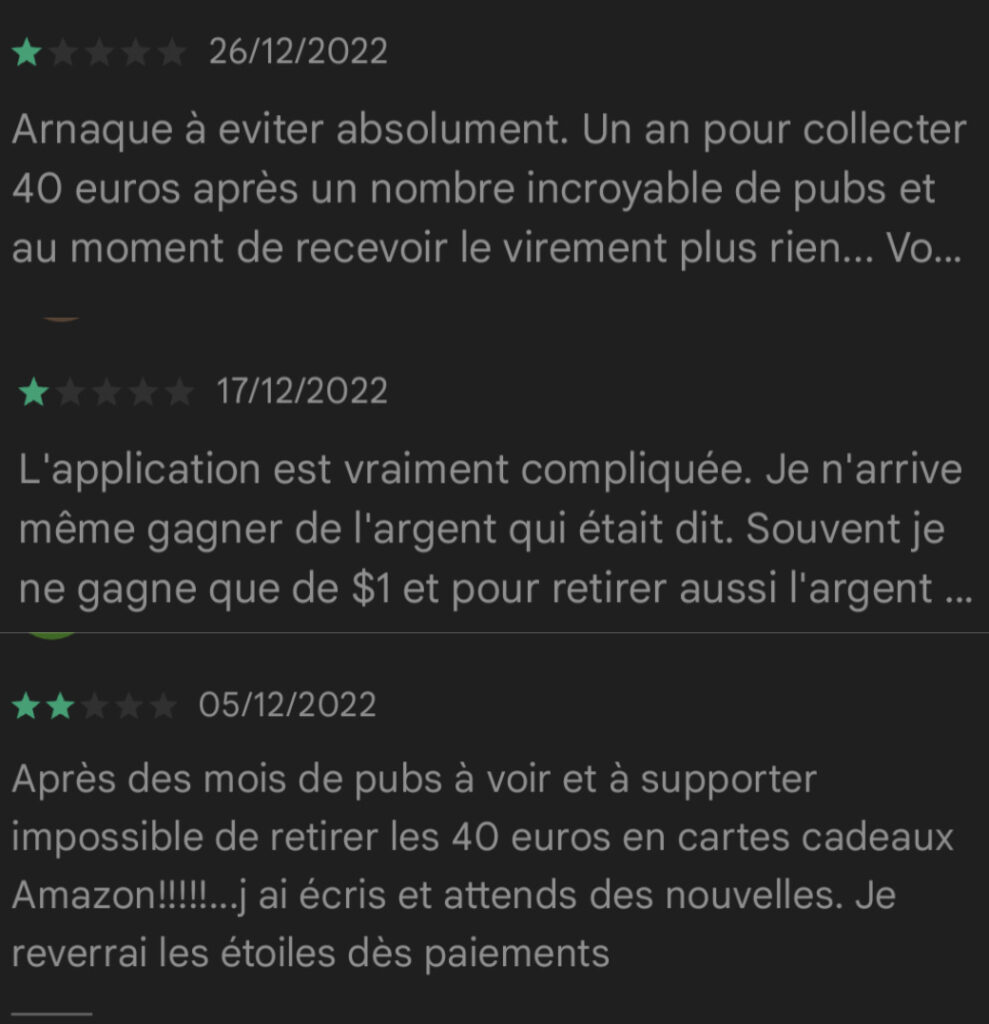 Monitor apps on your smartphone
Some user feedback testifies to advertisements displaying in full screen when unlocking the screen. The step counter feature helps keep advertisements constantly active, but adware can cause users to lose performance. You can always check the apps that consume the most data in your smartphone's settings to spot malware.
We also recommend that you check the developers of the applications, the reviews before starting the download, and pay attention to the permissions requested during installation. These good gestures will prevent you from installing malicious software on your smartphone.
For further

---
Do you like our media? Tell us in this survey!