We are testing 3 new beauty products from September for you. Are they worth their money?
"Diamond Glow" highlighter from Annabelle Minerals

⭐️⭐️⭐️⭐️⭐️ (5/5)
When it comes to make-up, I like it natural. Nevertheless, there are a few basics without which I won't leave the house in the morning. In addition to blush and lipstick, this definitely includes a small portion of highlighter. Again, I like it subtle. The vegan highlighter from Annabelle Minerals (a brand that, by the way, I haven't even had on my radar before) promises a natural finish – so it should be entirely to my taste. So let's go: Let the ultimate make-up test begin! Admittedly, I had to get used to the handling – because I've never worked with a loose highlighter before. Surprisingly, however, the product can be dosed very well and also cuts a good figure on my skin. The particles are ultra-fine, so that the minerals work almost like a soft focus – even in places where I am currently struggling with impurities. But what really convinces me is the color nuance. Because now it's my struggle: I have very light skin with an olive undertone – an extremely complex complexion. Because products for light skin types (mostly a bluish rosé) usually don't look particularly good on me. The tone "Diamond Glow" – a light champagne tone – flatters me very much. Jackpot! So why be stingy? I apply the product to the cheeks, bridge of the nose, Cupid's bow AND eyelids. I gave a very clear buy recommendation. Available for around 20 euros from Luxurybox.de.
dermatoLoges® wellAging Duo-Caps

⭐️⭐️⭐️⭐️ (4/5)
You probably know that damaging environmental factors such as UV radiation, pollutants or even stress have an effect on our skin. The defense reactions of the cells to the negative influences lead to an excessive formation of aggressive oxygen compounds – so-called free radicals. These weaken the upper protective water and lipid barrier of the skin and penetrate into the deep tissue layers. The dermatoLoges® wellAging are designed to prevent that. The recipe contains selected herbal ingredients such as Holimel®, the special extract from cantaloupe melons, gluten-free Lipowheat® extract with concentrated phyto-ceramides, natural astaxanthin from the blood algae and vegan hyaluronic acid combined with coordinated micronutrients such as zinc and copper. Of course, such supplements don't have an instant effect that can be seen. Still, my skin looks more radiant and firmer. That's why I'm all the more excited about the long-term effects. 60 pieces available for about 72 euros at the shop pharmacy.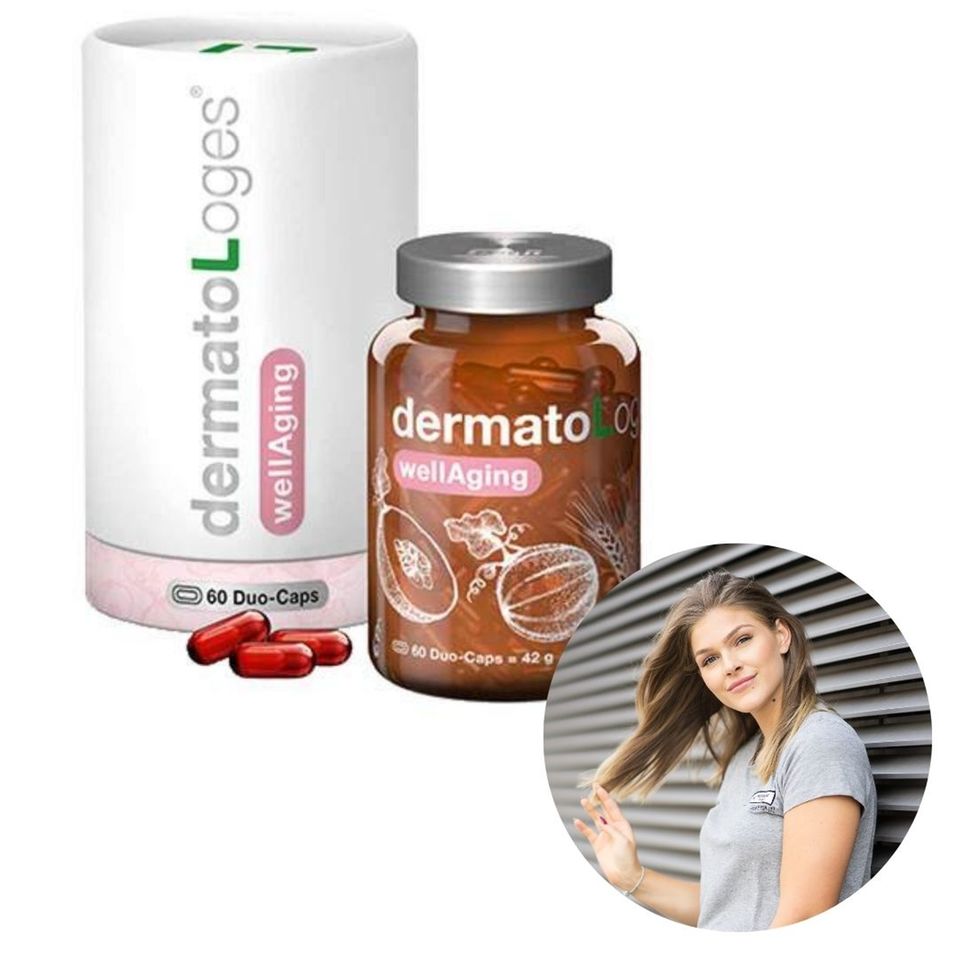 L'Oreal Paris Perfect Match Concealer

⭐️⭐️⭐️⭐️⭐️ (5/5)
The past few weeks have been pretty stressful. A lot of work, a lot of appointments and then I moved too. The result is dark shadows under the eyes and a pale complexion with one or two annoying impurities. My beauty buddy is therefore currently the Perfect Match Concealer from L'Oreal Paris – and luckily it has become indispensable very quickly. The texture is very creamy and can be easily worked into the skin, on which it leaves a silky finish. The medium coverage is also just enough to make my shadows (and the small blemishes) disappear without looking cakey. Now a bit of transparent powder to fix on it – et volià, even after hours nothing settles in my small eye wrinkles.
Available from Flaconi for around 12 euros.
Note: All products were provided to us free of charge.