BETTER CALL SAUL

"Better Call Saul" Season 6 surprised many fans in Episode 3 with the death of a main character. Netzwelt explains why this early end had to come at the beginning of the season.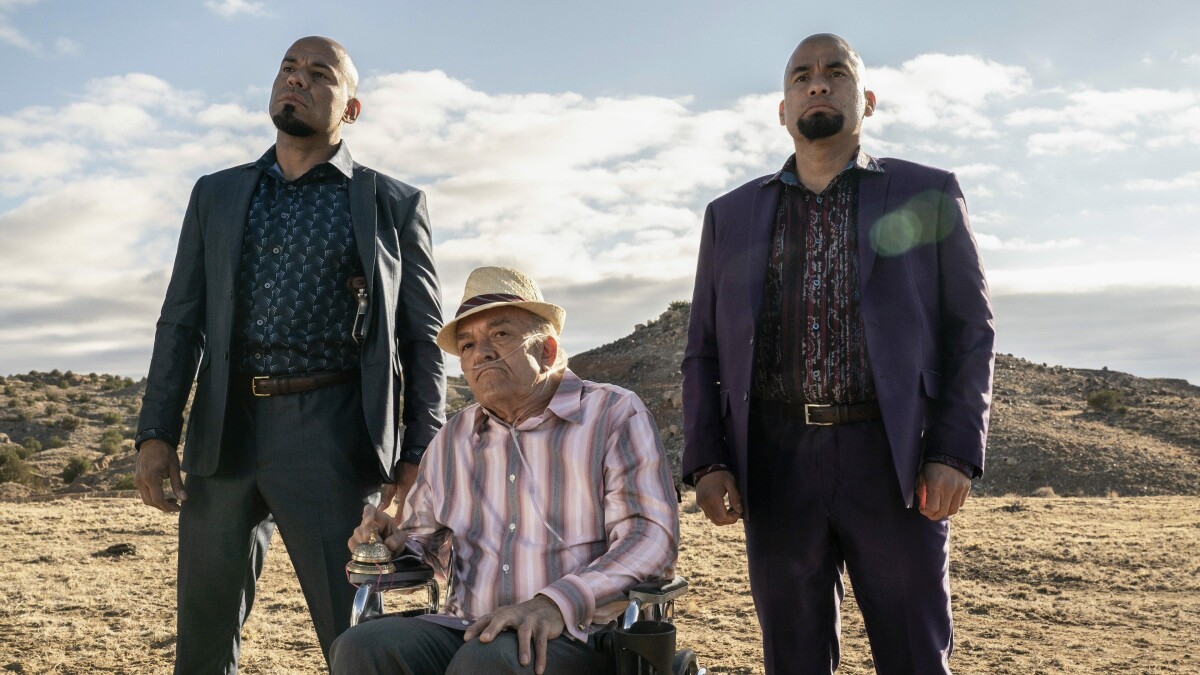 "Better Call Saul" season 6 is already in full swing in episode 3.
The 'Breaking Bad' prequel said goodbye to a popular main character.
However, there is a good reason for this surprisingly early death.
"Better Call Saul" has always known how to combine a leisurely narrative pace and great suspense. Fans were all the more surprised that in episode 3 of season 6 an important main character of the "Breaking Bad" prequel had to lose his life.
Of course, season 6 is the big series finale, but series connoisseurs expect such important events in the last few episodes and not shortly after the start of the season. So the question arises: Why did Nacho die so early?
Second chance for Nacho

Looking at the origin story of "Better Call Saul", Nacho's death actually comes very late. The plan for the first season of the series was that Nacho would die after a short time and Jimmy would become Saul Goodman by the end of season 1.
Such changes of plans are not uncommon, even Jesse Pinkman (Aaron Paul) should die after just a few episodes in "Breaking Bad", but Paul's performance impressed the writers and directors too much. It was similar with Nacho, actor Michael Mando inspired the crew and stayed with the series, even if he sometimes disappeared from the plot for longer sections.
Actually, the character Nacho was only supposed to exist in "Better Call Saul" to explain why Saul Goodman briefly mentions a certain Ignacio in season 2 of "Breaking Bad". So it's remarkable that Nacho made it to Season 6.
Focus on Jimmy

Now, however, Nacho's story is simply complete. It may sound harsh, but there was no use for him on Better Call Saul, ending up as a tragic pawn between Gus Fring and the Salamancas.
All that remains is the story of Jimmy, who wants to take down Howard Hamlin together with Kim. Here the series has to clarify what became of Howard and Kim, since both were no longer seen in "Breaking Bad". Many fans are afraid of Kim's death.
Gus and Mike, who are both starring in Breaking Bad, will also find a way to get rid of Lalo Salamanca. A lot still has to happen, so it was a good decision to give Nacho a well-rounded and emotional finale in episode 3.
A new episode of "Better Call Saul" season 6 will be released on Netflix every Tuesday until May 24th, after which there will be a short break and the remaining episodes will continue in July. Of course, you can find more highlights in our Netflix news overview.
| | |
| --- | --- |
| Rate Better Call Saul | |
| genre | Drama, Comedy, Crime |
| first airing | 02/08/2015 |
| First broadcast in Germany | 02/08/2015 |
| home page | amctv.com |
| More sources | |
| network | AMC |
| production | American Movie Classics (AMC), AMC Studios, Sony Pictures Television |
| squadrons | |
Don't miss anything with the NETWORK-Newsletter
Every Friday: The most informative and entertaining summary from the world of technology!
This page was created using data from Amazon, Netflix, MagentaTV, Sky Online, iTunes, The Movie Database, Fanart.tv, Warner Home Entertainment, Sony Home Entertainment or their respective production studios and/or publishers. In case of errors or problems please use the contact form.