Investing.com – The world's leading cryptocurrency, , has been ranked by Goldman Sachs (NYSE:) as the best performing investment asset since the start of 2023.
According to the analysis, bitcoin has recorded an exceptional gain of 51% in total return since the beginning of the year. Information technology comes second with more than 16%, while communication services ranks third with more than 15%.
Similarly, bitcoin ranked first in terms of risk-adjusted return, as measured by the Sharpe ratio. From the data, bitcoin also showed the best performance with a score of 1.9.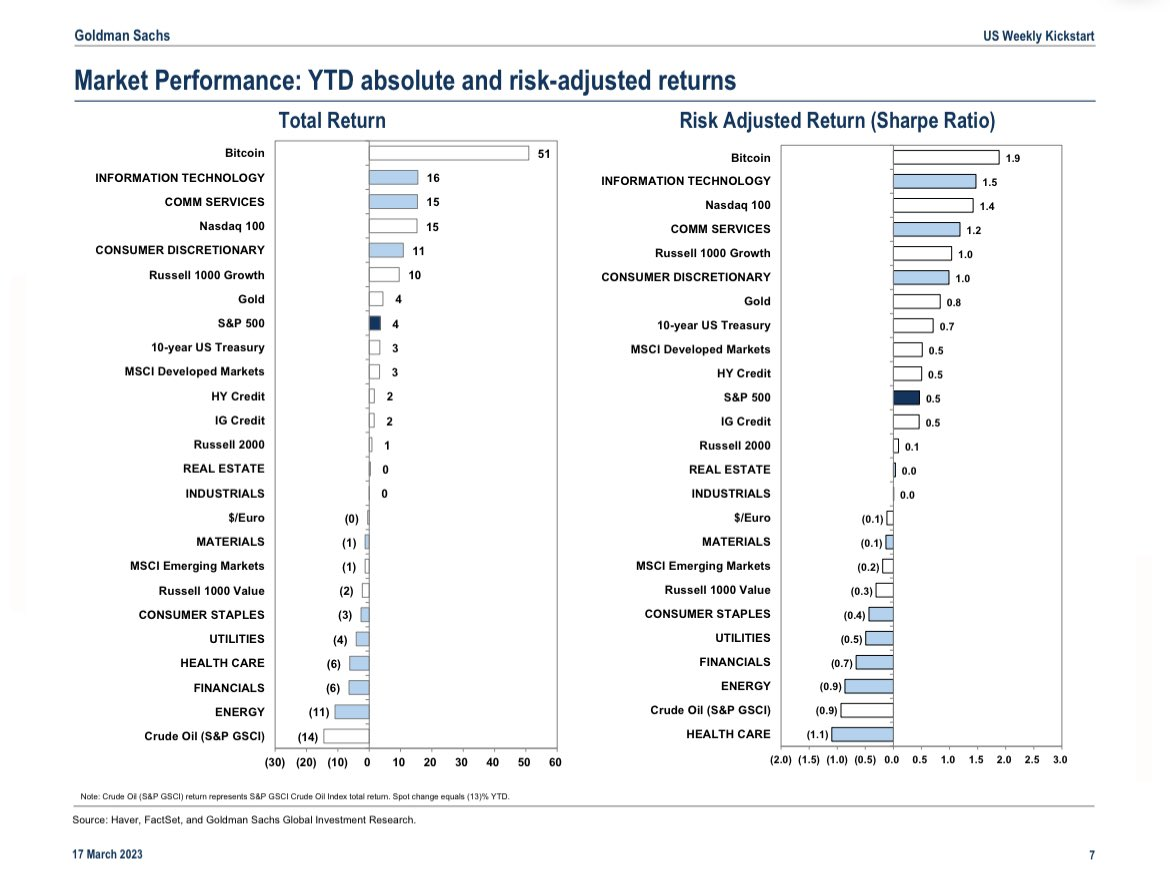 Surprisingly, the energy and crude sectors fell 11% and 14% respectively. This decline can be attributed to weaker fundamentals and broader market concerns.
Note that since the publication of the Goldman Sachs study, Bitcoin has increased its rise while most other assets have continued to lose ground, thus consolidating the outperformance of the cryptocurrency.
If bitcoin has outperformed other assets since the start of the year, it is largely due to the decline in central bank rate hike expectations, a phenomenon that the current banking crisis has greatly amplified.
Indeed, the Investing.com Fed Rate Barometer now shows a 38% chance the Fed won't raise rates after Wednesday's meeting.
In addition, the recent financial crisis in the United States, which led to the collapse of three major banks (Silicon Valley Bank, Silvergate and Signature bank), may also have contributed to changing the perception of bitcoin by investors and the general public.
Indeed, people may have lost faith in the established banking system, which presents an opportunity for cryptocurrencies, which were rightly imagined in the aftermath of the 2008 crisis as an alternative to the historical financial system.