Blume 2000 in the test: With a large selection on the podium of the best flower services
FLOWER 2000

The online flower delivery service from Blume 2000 promises an extensive range. We have tested whether the provider really convinces as the best flower service.
Flower 2000 in the test

editorial rating
8.6
reader ratings
42 reviews
costs and means of payment
8.0
Extensive offer

With numerous flowers, potted plants and other gift ideas, the Blume 2000 online shop made a good impression in our test. The structure of the page with inspiration, useful tips and a clear overview should be positively emphasized. However, unlike other flower providers, next-day delivery is not guaranteed. However, if you order ahead of time, this will not be a problem.
We liked that
Cheap delivery costs
Good choice
Well structured website
We didn't like that
Next working day delivery not guaranteed
Delivery time not definable
The best online florists in comparison
In our detailed comparison of online florists, we have put together delivery times and other important information for you. There you will also find a practice test with sample images. » To the best list of online florists
NETZWELT may receive a commission from the retailer for links on this site. More info.
The selection at Blume 2000

Little things as an extra

Clear design

Ordering process: The most important things at a glance

The shipping

pay

Conclusion & alternatives
Blume 2000 is one of the largest German florists and has been active in the online business for several years. No wonder almost everyone knows the provider. You can order bouquets of flowers and more in gift format via the web shop. In the following test, we reveal how good the offer and delivery of online flower delivery are.
The selection at Blume 2000

At the time of the test, Blume 2000 was selling around 62 bouquets. In addition to classic bouquets, you will also find wreaths and dried flowers in the shop. If you choose a do-it-yourself set, you can put together arrangements and wreaths yourself and you can arrange your own bouquets with a flower box. This is how you give your gift a very personal touch. In contrast to other providers, you will also find smaller houseplants at Blume 2000 that you can send.
With prices from 14.99 to more than 50 euros, the catalog offers a wide range for different budgets. Most bouquets amount to a fair 20 to 30 euros. Each plant comes with a 7-day freshness guarantee.
External content
from Youtube
At this point you will find one Videos from Youtube, which complements the article. You can display this with one click.
I consent to external content being displayed to me. This allows personal data to be transmitted to third-party platforms. More about this in our privacy policy.
Blume 2000 is one of the providers where you can also take out a flower subscription. Either three bouquets or three flower boxes will be sent to you. The delivery takes place every four weeks or you determine the delivery days yourself. One advantage of the subscription is that you save on delivery fees. After the three flower gifts have been delivered to you, the subscription expires automatically.
If you want to give more than just flowers, Blume 2000 offers you a selection of gift sets. These consist of various small things such as Prosecco, chocolate or candles, which are stowed in a special bag. These sets are offered individually or in combination with flowers.
Your bouquets, potted plants, dried flowers and more can also be provided with a greeting card or individual gifts in the order overview. The cards cost between 2.99 and 3.49 euros and are available in a variety of designs. The average price for the other side dishes is 6.99 euros.
Clear design

You get a good overview of the extensive range thanks to sensible categorization. In addition to current promotions, the retailer sorts the range according to occasions, flowers, plants and offers. Under these headings you will find further sub-items for better classification. For example, Birthday, Valentine's Day, Love & Romance, Get Well Soon, Mourning and Wedding are displayed under "Occasions".
Insight at Blume 2000
These pictures will give you a better impression of Blume 2000.
If you ever need an idea for a gift, it's also worth taking a look at the "Inspiration" category. There you will find a flower horoscope that tells you which bouquet goes particularly well with certain zodiac signs. A bloom calendar tells you which flowers bloom when and are the most popular. You can also use color schemes to orientate yourself when choosing a gift.
As a bonus, you also have access to a flower and plant dictionary. In this way you will learn interesting facts and get useful care tips on top of that. The website is graphically appealing at all times.
Ordering process: The most important things at a glance

The good design of the website is also noticeable when ordering the desired flowers. By clicking on the gift you get some detailed information about it. For example, you can find out which flowers the bouquet consists of, how big the diameter and stem length are and get a few care tips. More photos and descriptions give you a good impression of the product.
Send post and greeting cards online: the best providers in the test
"Send me a postcard", this sentence is called after many travelers when they say goodbye. On the Internet you can design your own holiday greetings in no time at all and use your own photos for this. You can find out below which postal and greeting card service is the best.
The ordering process at Blume 2000 works without registration. It is always necessary to enter the sender and recipient data, but the sender can be hidden from the recipient if desired.
The shipping

If you placed your orders by 6:30 p.m. Monday to Friday, your flower greeting will be sent out on the following working day at the earliest. Orders received by 2:45 p.m. on Saturday will be delivered on Monday or the following working day. The receiving address should then be visited between 8 a.m. and 6 p.m. It is not possible to limit the delivery time. The retailer does not offer delivery on Sundays or public holidays.
Basically, Blume 2000 has to pay shipping costs for the standard delivery, which amount to 5.95 euros. Alternatively, express delivery is available for EUR 9.99. With this option you can select a desired day for shipping. Your order is guaranteed to arrive there. DHL acts as the supplier.
pay

PayPal, credit cards (MasterCard, Visa, American Express) and direct debit are used as payment methods. Incidentally, Blume 2000 does not offer an app.
flower 2000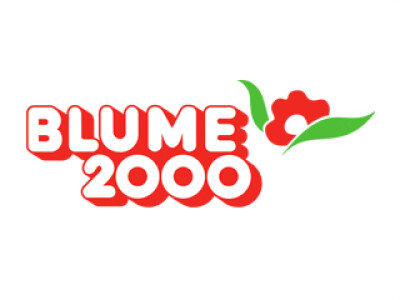 editorial rating
8.6
reader ratings
42 reviews
costs and means of payment
8.0
Blume 2000: The best alternatives
Don't you agree? Are you looking for suitable alternatives? Below you will find the best Blume 2000 alternatives.
We also recommend that you take a look at our flower delivery leaderboards. You can find comparable products, for example, in the "The best flower services in comparison: Fleurop, Blume 2000 and Co. in the test" list.
Flower 2000: data sheet
Here you will find the technical data for the Blume 2000. You can easily compare the size, weight and other properties with other products.
Minimum shipping time
Standard next working day delivery
shipping methods
standard and premium
anonymous shipping possible?

✘

No
Shipping
5.95 euros (standard), 9.99 euros (premium)
Free shipping

✘

No
Delivery on Sunday / public holidays

✘

No
Order deadline for next day delivery
6:30 p.m. (weekdays)
Delivery abroad

✘

No
means of payment
PayPal, credit card, direct debit
Payment on account possible?

✔

Yes
Prices start at
14.99 euros
Fair trade flowers on sale

✘

No
occasions
Birthday, Winter Flowers, Valentine's Day, Love & Romance, Get Well Soon, Wedding, Thank You, Bereavement
additional products
Vouchers, online workshop, alcohol, chocolate
Flower subscription possible?

✔

Yes
Don't miss anything with the NETWORK-Newsletter
Every Friday: The most informative and entertaining summary from the world of technology!