The calm before the storm for cryptocurrencies- Are whales hoarding Bitcoin? In any case, this is what the on-chain data from Glassnode shows. More worrying, the SEC would be attacking Binance in court, even if for the moment, the boss of Binance explains on Twitter that he has not received any complaint. After several weeks hovering between $26,700 and $27,500, can BTC price finally take a clear direction?
This Bitcoin price analysis is brought to you in collaboration with CryptoTrader and its algorithmic trading solution finally accessible to individuals.
Bitcoin price drops 2.8% in 24 hours
Bitcoin continues to range between $26,700 and $27,500. Sellers are once again trying to take control, the price of Bitcoin 2.8% drop in 24 hours :
Now BTC is showing a drop of more than 5% in one week. In one month, the price of BTC down more than 8%. Bitcoin continues to lose strength against Ethereum, BTC/ETH pair down 6% in one month. Ethereum could take advantage of this strength to bounce back in the weeks to come.
Bitcoin Price Must Close Above $28,500 Weekly
BTC evolves at the level of the institutional bias (EMA 9/EMA 18) bullish. A close above the last high marked at $28,500 would allow relaunch the bullish momentum on a weekly basis :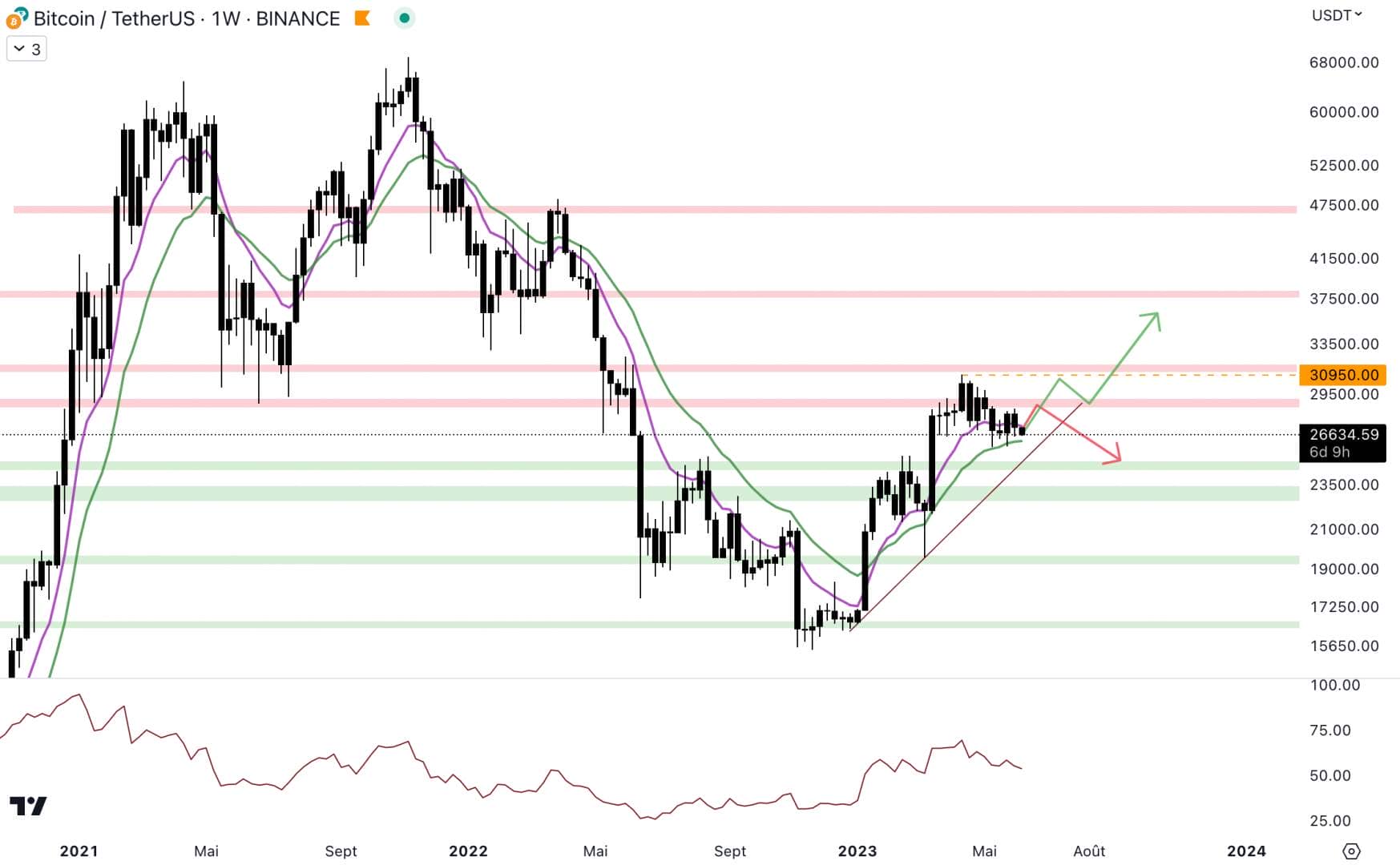 Be careful, if the sellers regain control and manage to close the price below the last low marked at $25,800the price could then fall towards the next support located at $24,500. As long as the price moves between $25,800 And $28,500buyers and sellers neutralize each other, and the course does not choose a clear direction.
The RSI begins to chain lows and falling highs. You will have to find a bullish momentum on this indicator so that the buyers keep the momentum.
Bitcoin price must react quickly in the short term
BTC is falling to the level of the bracket at $26,700. Buyers must react quickly to prevent the price from joining the next ssupport at $25,000 :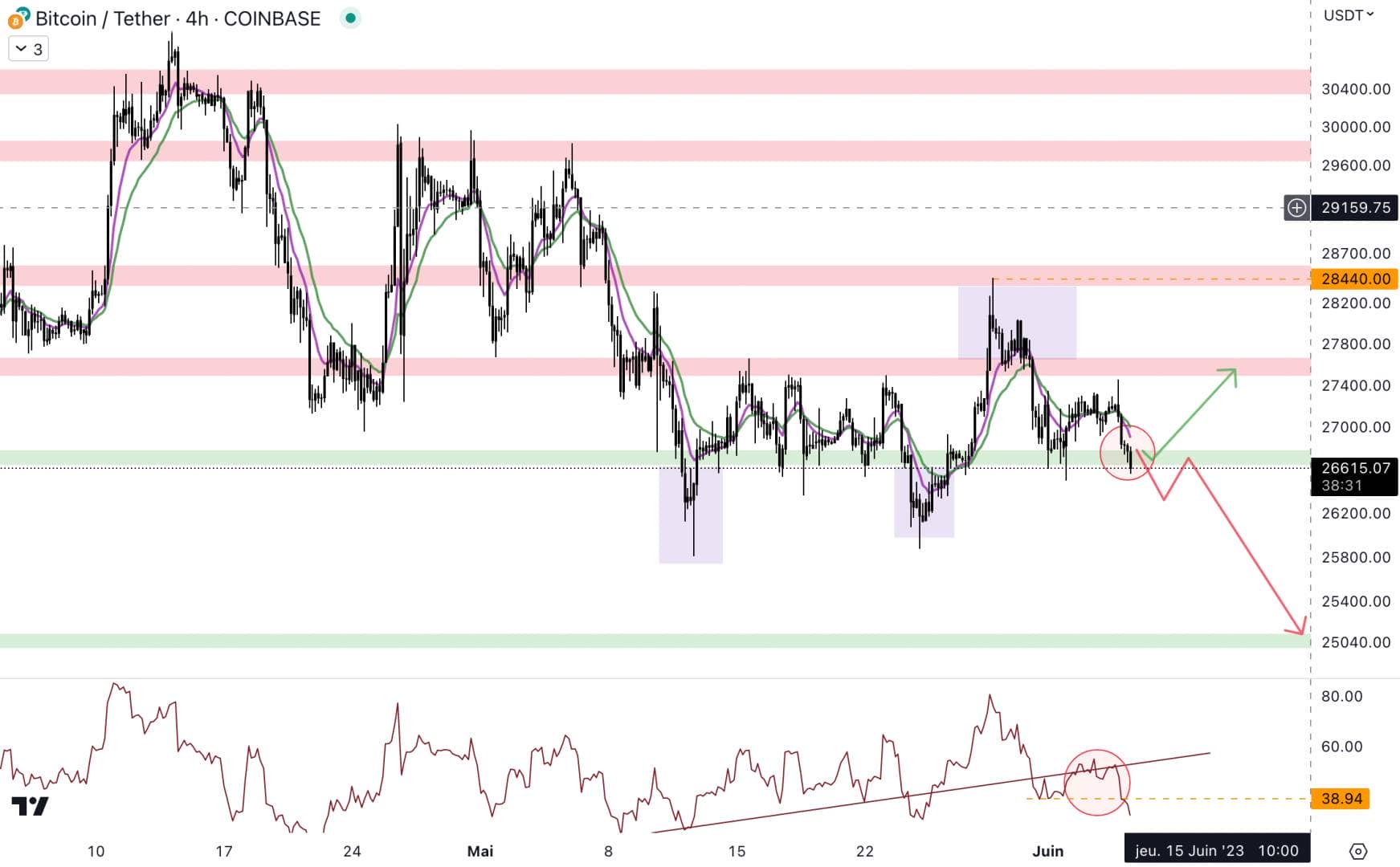 Indeed, if the sellers regain control, the price could fall towards $25,000. The RSI shows a rejection at the bullish trendlineand an bearish momentum with the fence under 39. The sellers seem to be in control of the short-term momentum. Can the buyers reverse the situation, and make the price rebound here?
The price of Bitcoin could continue to fall if buyers do not react quickly at the 4H support level located at $26,700. On a weekly basis, the next support is found at $24,500. The RSI is showing signs of short-term feverishness, will the price of Bitcoin finally choose a clear direction after several weeks of moving between $26,700 and $27,500?
Do you want to delegate the trading of some of your cryptocurrencies? Through his optimized trading serviceCryptoTrader allows you to maximize your profits in a simple, diversified and fully automated way.