XGIMI: MOGO 2 PRO

Can't see the buttons on the remote control of your Xgimi MoGo 2 Pro in the dark? It's that easy to connect the projector to a Fire TV Cube and control the device purely by voice.
The XGIMI MoGo 2 Pro is a smart projector and doesn't actually need any additional streaming hardware. After all, most important streaming apps such as Disney+ and Netflix can be played directly or indirectly via the Chinese projector's Android TV interface.
However, if you prefer Amazon's Fire TV as a user interface, don't need apps for streaming on Android TV, or appreciate the pure voice control of your Fire TV Cube, you can connect the latter in no time at all and literally call up your favorite series even in the dark, without having to get up the non-illuminated remote control of the XGIMI MoGo 2 Pro.
Netzwelt explains step by step how you can use the voice control and app selection of your Fire TV Cube via the XGIMI MoGo 2 Pro:
The necessary hardware at a glance: In addition to the XGIMI MoGo 2 Pro, the Fire TV Cube (here: 3rd generation) and the respective power supplies, you need an HDMI cable (see arrow) to connect the two devices.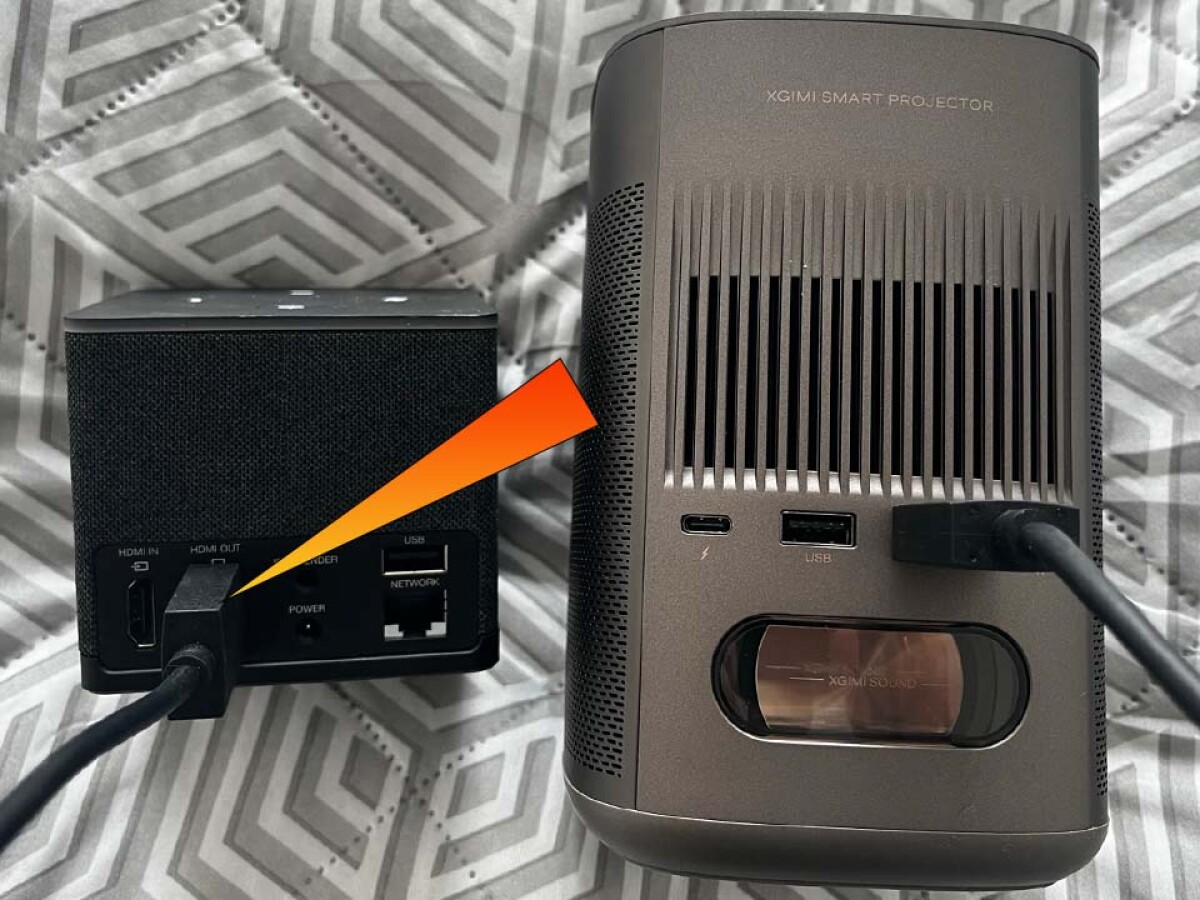 While the XGIMI projector only has one HDMI slot, you have to be careful with the 3rd generation Fire TV Cube: Make sure you connect the cable to the HDMI out, not the HDMI in. Otherwise the streaming cube will not send any video or audio signal to the projector.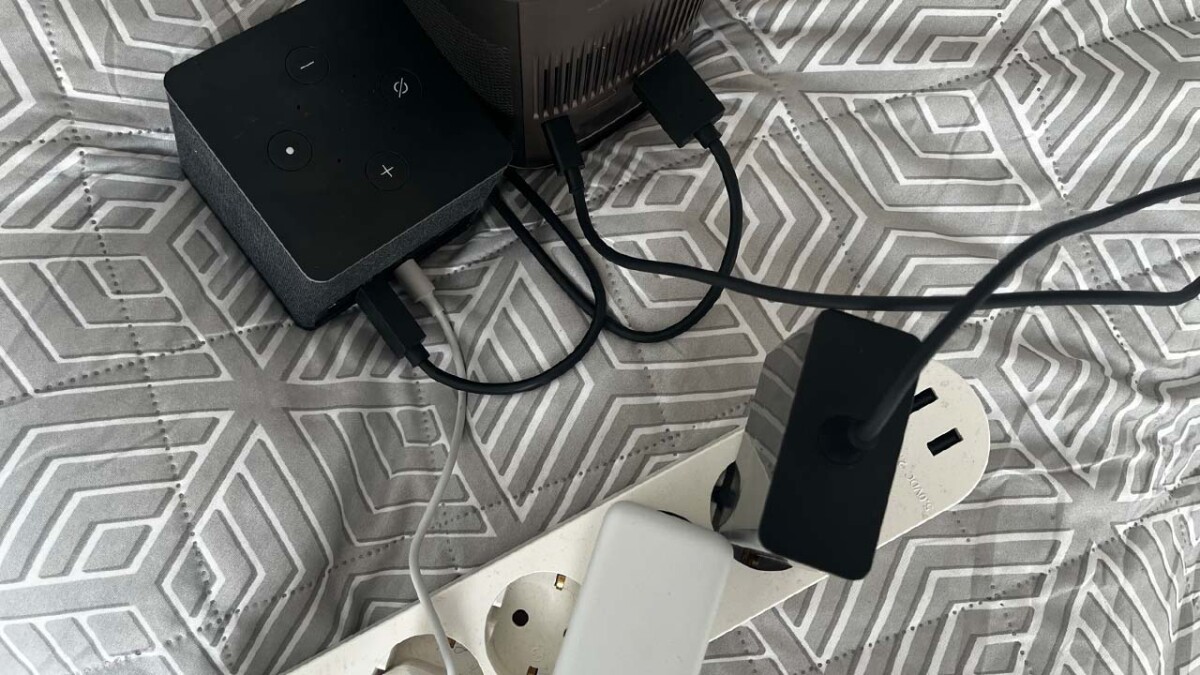 Now connect both streaming devices to the power supply via the respective power supply unit.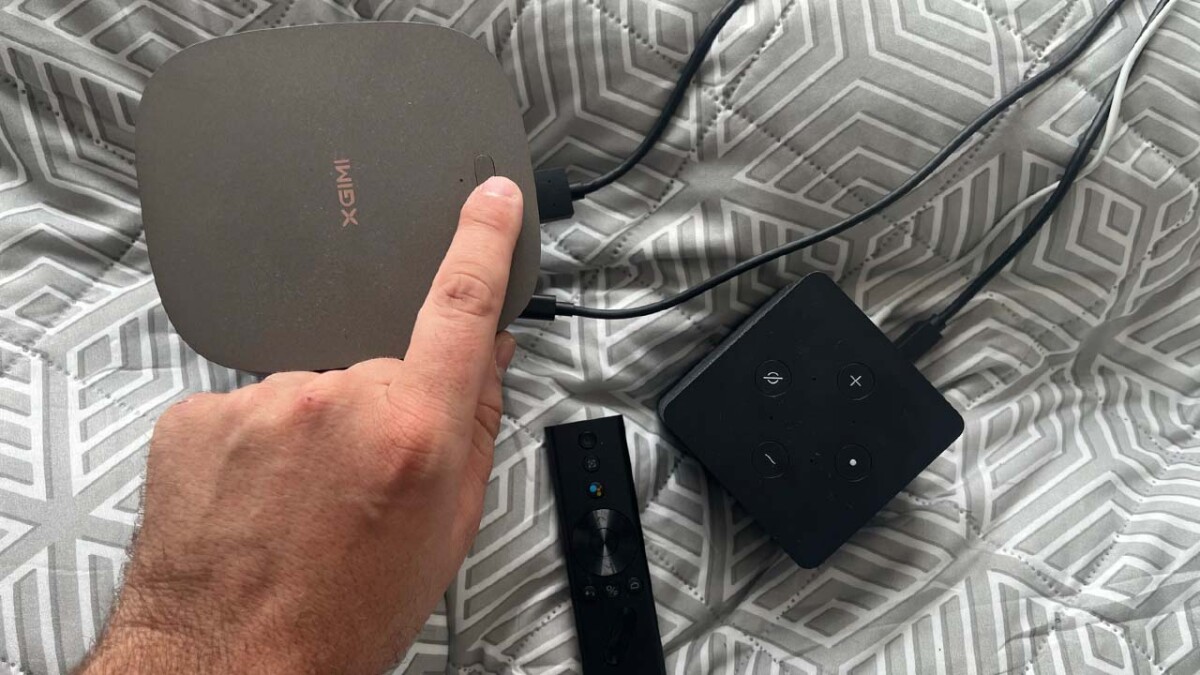 Now switch on the XGIMI MoGo 2 Pro using the power button on the top of the device or using the included remote control.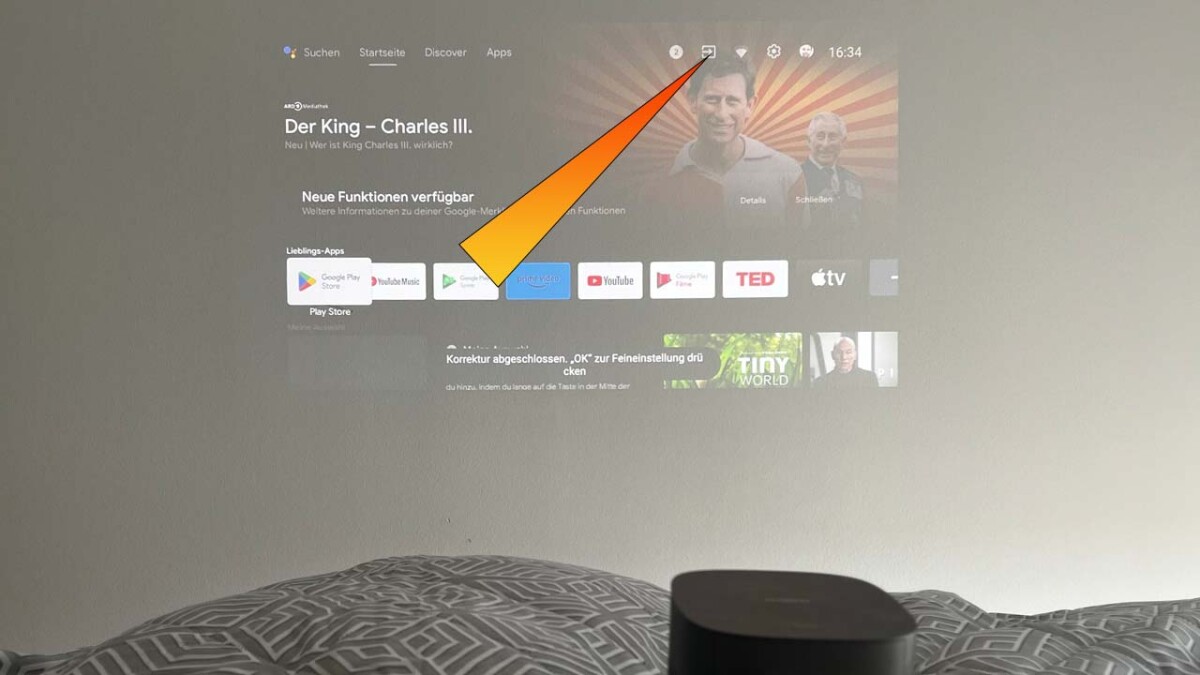 As soon as the projector image has built up, the Android TV user interface starts. Now use the remote control to call up the second symbol from the left (inputs) in the top right menu.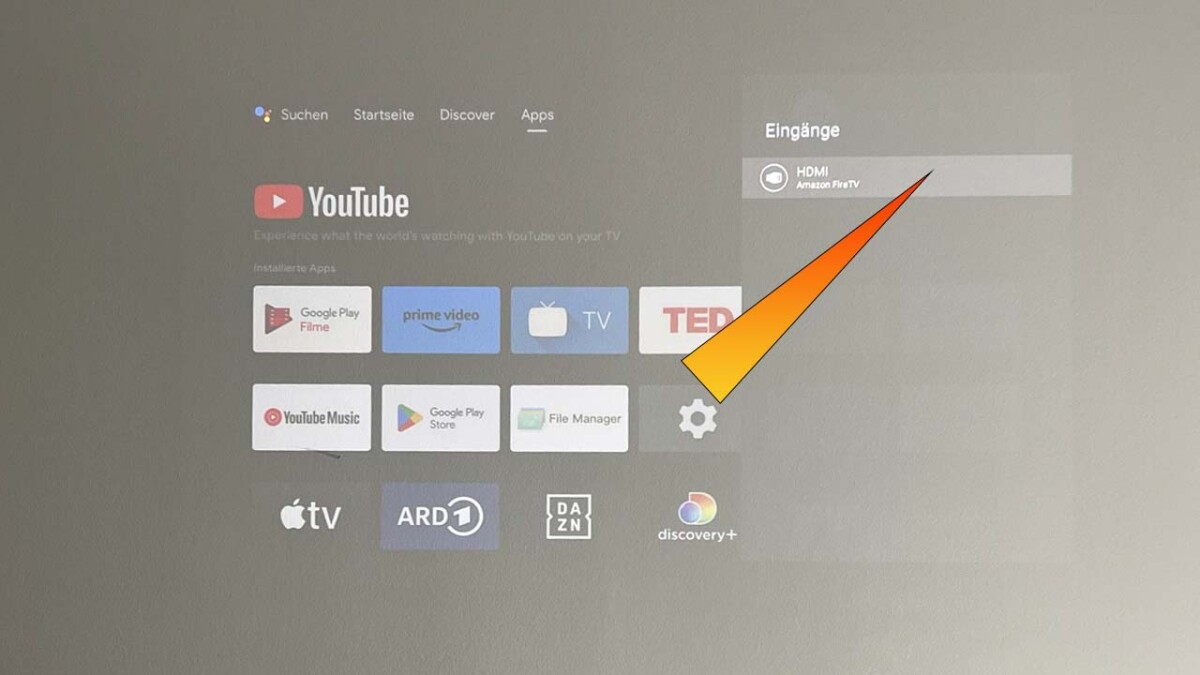 Amazon Fire TV is already displayed here as an HDMI feed source. Now click on it.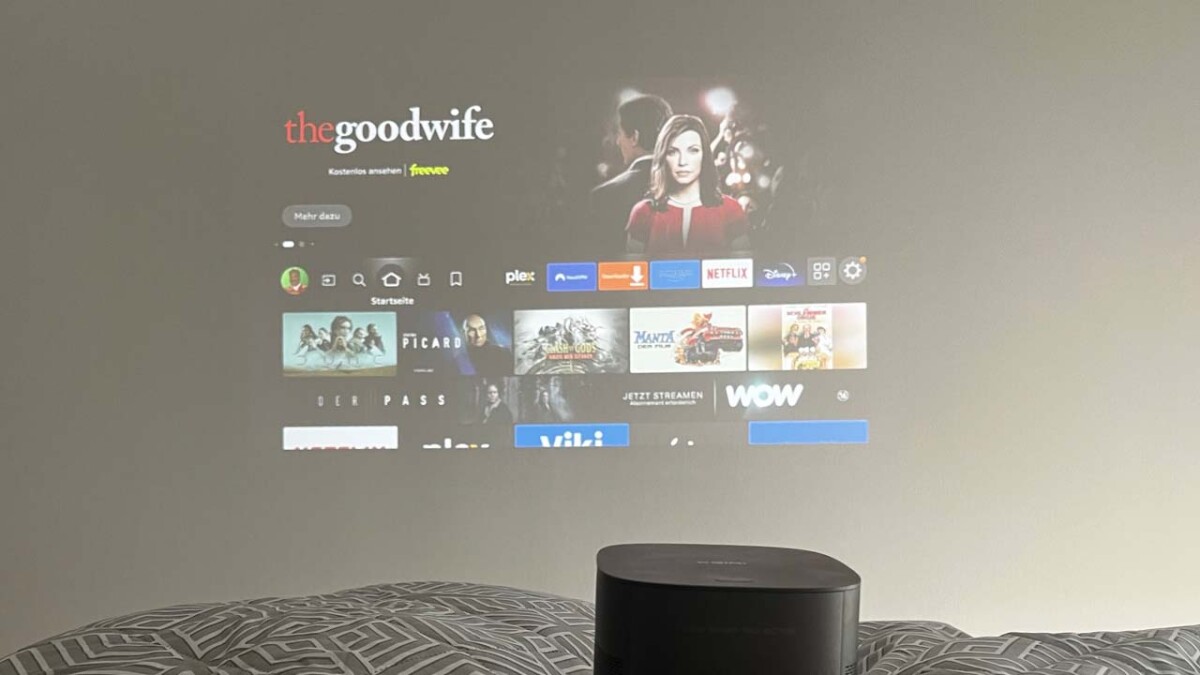 Now you should see Fire TV on the projector instead of Android TV.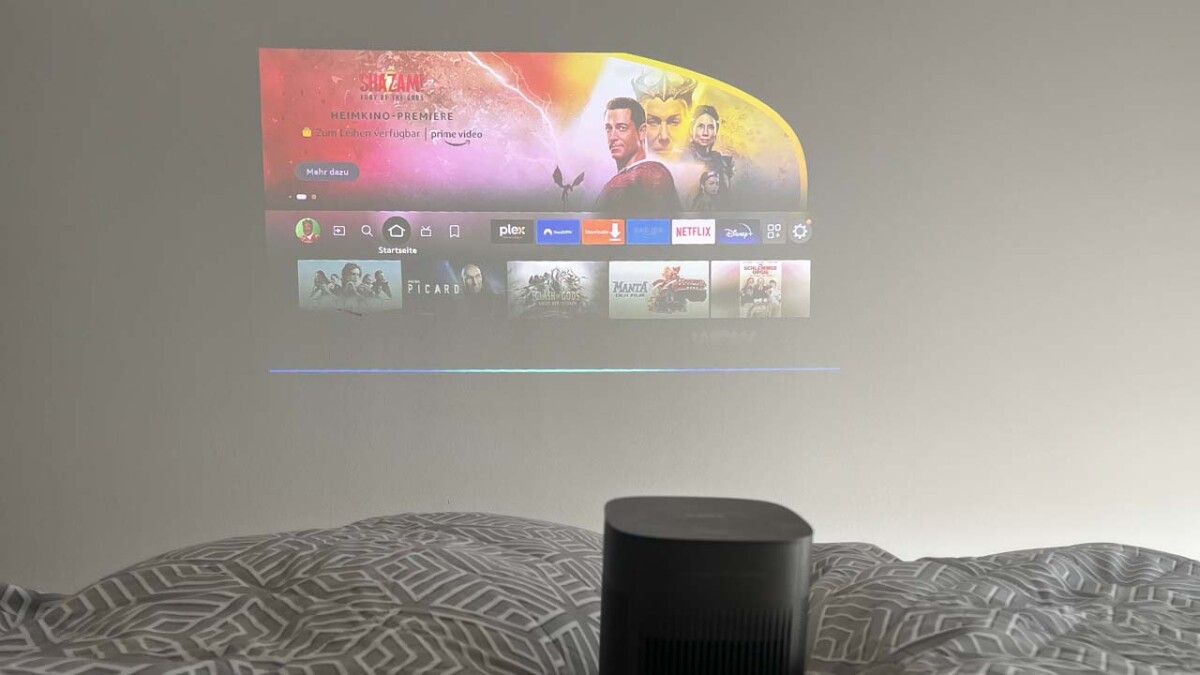 If you now say the wake word for the Amazon voice control (usually "Alexa"), the blue response signal is no longer displayed via the Fire TV Cube's light bar, but directly in the projection of the XGIMI MoGo 2 Pro. Now you can control the processes on your projector by voice without a remote control.
In another tutorial we will show you how to retrofit AirPlay on the XGIMI projector.
Don't miss anything with the NETWORK-Newsletter
Every Friday: The most informative and entertaining summary from the world of technology!