Still scheduled for 2023, Diablo 4 is going through several test phases that are increasingly open to the public. It must be said that the opinions and expectations of players are very divided for this game, and Blizzard has no room for error at this point. The Closed Beta, aka Restricted Beta is dedicated to high level activities this time, and it will unfold on PC, Xbox Series X/S, Playstation 4 and Playstation 5. Both cross-play and cross-save will be available, so you can play on multiple platforms if needed, as well as with your friends if needed. On the other hand, this beta is confidential, you will not have the right to stream or share its content on social networks for example. As with yesterday's Diablo 4 leak, you can still do this, but expect these items to be removed soon, and your beta access revoked.
How do I get invited to the Diablo 4 Restricted Beta?
In general Blizzard invites different types of players, whether you are a hardcore gamer hardened by 20 years on the license, or a beginner who will discover it with Diablo 4, these different profiles and their feedback have their merits. However, since this restricted beta focuses on high-level Diablo 4 content, they will focus on the invitation of players who have spent a lot of time on the high level content of Diablo 2 Resurrected and Diablo 3.
If this is your case, go to the Battle.net website or app :
Click on your nickname in the top right of the screen, then select "Account Settings" or "View Account".

Click on the "Privacy and communication" section of the menu then scroll down the page to "Communication preferences".

Click on "Update" and check that the option "Information and special offers from Battle.net" is activated.
These actions must be carried out before October 11, 2022. You can also unsubscribe in commercial e-mails and in "My information" afterwards, to avoid spam.
Then all that remains is to wait for an invitation email from Blizzard, sent with the address "[email protected]".Beware of scams, with each beta of its kind, scammers send fake invitation emails.
If you haven't received an invitation before November 18, you have not been selected. But it's not too bad, the public test phases will begin in early 2023.

Restricted Beta Content
The Diablo 4 friends & family alpha focused on the beginning of the game, with testing of different features, with frequent balancing and changes. The Restricted Beta will do the opposite, it will focus on very high level content, designed for players who have finished the main campaign. It is to be expected that changes will take place regularly, based on player feedback and data collected. This is the principle of a real test phase after all, we tend to forget it, as in recent years, they only served to replace the quality assurance team in charge of bugs.
hellish waves
A regional event that only occurs to characters who have reached World Difficulty 3: Nightmare. The monsters are then more powerful, more numerous, and even the ground is corrupted, but the loot is improved. The embers, a new currency are then obtained. They are used to open Hellwave Chests scattered around the affected area. They have a good chance of dropping unique torso, leg, and two-handed weapon items. The difficulty is that the embers fall to the ground in case of death, they must then be recovered.
Nightmare Dungeons
By using a Nightmare Emblem, you can dramatically increase the difficulty of a dungeon, and add special modifiers to it. Enemies are more dangerous, and loot is improved. Nightmare Emblems are also found in this mode, making it even harder to run a Nightmare Dungeon.
whispers of the dead
The tree of whispers will distribute various tasks to be carried out to the players. Completing them grants experience, gold, and sinister favors. Along with 10 Sinister Favors, they can be redeemed at the tree for different rewards. The whispers displayed on the map change regularly, with different tasks and rewards.
Fields of Hatred (PvP)
Areas dedicated to player versus player confrontations. Killing demons in the area grants Seeds of Hate, which can be taken to an altar to convert them to red dust. When in the form of seeds, they can be stolen by other players, if they manage to kill you. Red dust is not lost, it can be used to purchase cosmetic items and PvP mounts.
Paragon Trays
Unlocked at level 50, these boards allow you to unlock various and varied bonuses with points. It is quite a complex and flexible system. Article dedicated to Paragon Boards.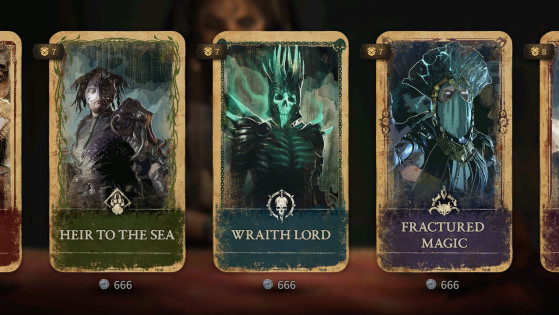 After Diablo Immortal, many fans are afraid of having P2W in the Diablo IV store. Blizzard therefore decided that it was urgent to reassure players by clearly presenting the online content, cosmetics and monetization of the season pass.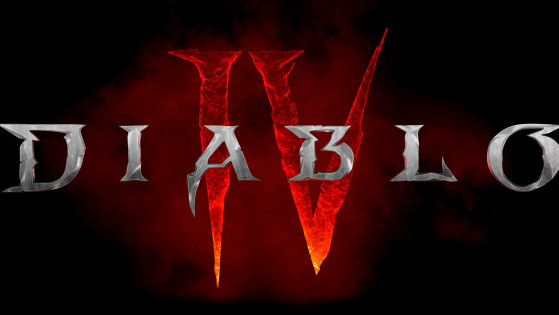 The release of the next true Diablo title by Blizzard is not so far away. We therefore give you a summary of all the important information on its different facets, such as online play, content, exchanges between players, and more in this guide.