The opening of the Underworld is fast approaching, and a clarification is therefore necessary as to the time of availability of Diablo IV.
The highly anticipated hack'n slash will be officially released on June 6, but will be available in early access, under the guise of pre-ordering the Deluxe and Ultimate editions. Stay a while, and hear all the details about the launch of Diablo IV.
Opening of Sanctuary for all on June 6
For ordinary mortals wanting to see what Blizzard has prepared on Diablo IV, this will go through the Standard edition, with a D-day set for June 6, and an opening of the servers planned in Europe (if all goes well) at midnight. If the endless queues encountered during the beta have taught us anything, it's that players may be jostling at the gates of Hell that day.
In addition to the basic game, the Standard edition priced at 69.99 euros will include small goodies for Diablo IV and other Blizzard games, if you're interested in such a thing:
Mounted Armor Barding of Faith
Wings of Inarius and Murloc Pet of Inarius for Diablo III
Amalgam of Rage mount for World of Warcraft
Winged Darkness Ornament Set for Diablo Immortal
Light Holder Mount (pre-order bonus)
The more cautious will therefore be more inclined to wait for the storm to settle and the first notes to fall before embarking on the adventure. As noted above, however, a pre-order bonus is there to try and tempt those interested. Everyone is free to succumb to it or not.
Early access on June 2 for the most impatient (and wealthy)
This is still the case for the other two editions of Diablo IV, dubbed Deluxe and Ultimate. The pre-order of one or the other is accompanied, in fact, by an early access of four days, that is to say on June 2, with an opening of the servers also planned at midnight in Europe.
Each of these editions also has its share of elements aimed at attracting its audience, with a price inevitably higher than for the Standard edition. The Deluxe edition, priced at 89.99 euros (all the same) offers the following elements:
All Standard Edition Items
Early access to Diablo IV four-day (pre-order bonus)
Temptation Mount
Hellshell Mount Armor
Premium Seasonal Battle Pass Access (yes, the notion of a Battle Pass hurts)
Finally, the Ultimate edition, displayed at 99.99 euros (yes, it's salty), will include the following elements, which may or may not be worth their weight in gold, depending on the sensitivity of each:
All elements of the Standard and Deluxe editions
20 levels unlocked in the Seasonal Battle Pass
Creator's Wings Emote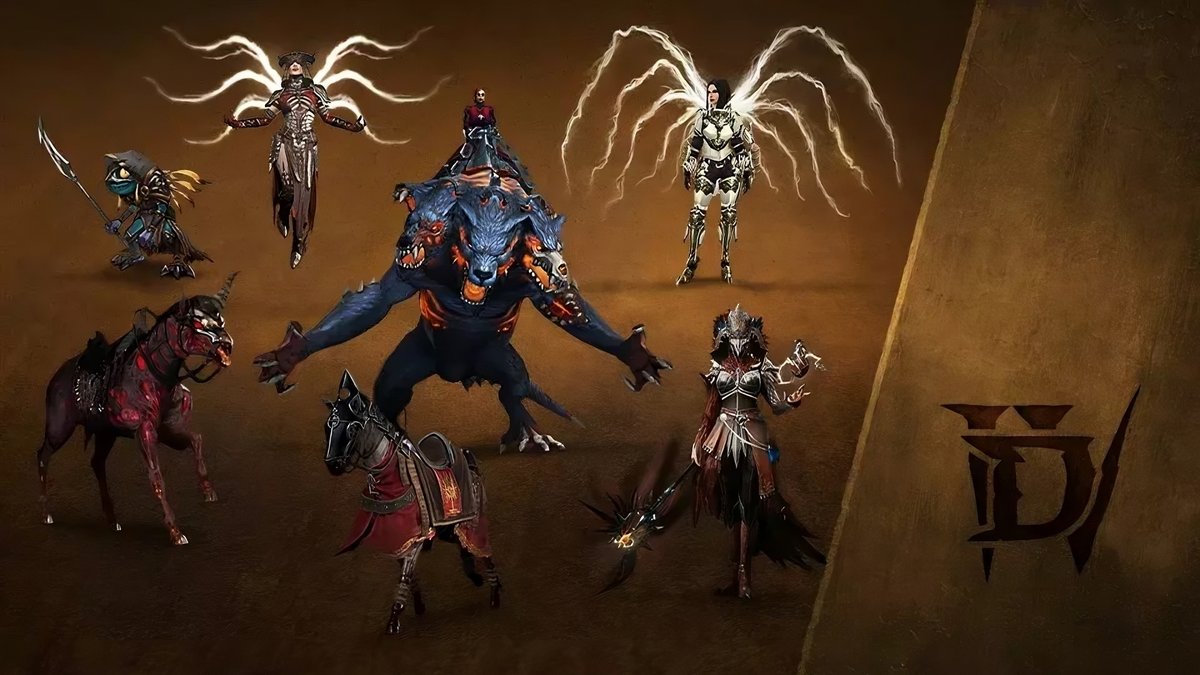 In any case, you are armed with all the knowledge to know whether to embark on Diablo IV June 2 at midnight in early access or June 6 at midnight with the Standard edition (or later) is worth it for you. In any case, we look forward to meeting you in Sanctuary, at one time or another, to possibly support you in your fight against Lilith!
Pre-order Diablo IV on PC
Pre-order Diablo IV on PlayStation
Pre-order Diablo IV on Xbox Series
Gaming

PlayStation 4

PlayStation 5

Xbox One

Xbox Series X|S