Disney Dreamlight Valley was released this Tuesday, September 6, 2022 in Early Access on all platforms. The opportunity for players to discover this magical world and restore it by finding lost Disney and Pixar characters. All means are good: exploring the open world by unlocking the passages of nocturnal thorns thanks to the Dreamlight, or even going through the castle and its magic paintings. In short, explorers of this fantastic universe have no reason to be bored with this Gameloft production!
But as players continue to explore the valley's different biomes, some have already been around and wonder each time they wander through the Forgotten Lands…
Who is hiding in the pumpkin house?
Disclaimer: This article is made of assumptions, the developers of Disney Dreamlight Valley have not yet revealed the identity of the character in the pumpkin house.
This little pumpkin cabin lost deep in the mysterious Forgotten Lands intrigues many players. One thing is certain, someone (or something) lives there because the lights are on and smoke is coming from the chimney. The house is therefore home to a character from the Disney universe, and we firmly believe that it is Jack Skellingtonthe heroine of the film The Nightmare Before Christmas.
Why ? The reasons are many, and here are a few:
Jack Skellington is nicknamed "the Pumpkin King".

The cult character lives in a universe with a Halloween themewith pumpkins everywhere including one on the nose of his dog, Zero.
Who better than Jack could hide inside this enigmatic house? In our opinion, few other Disney characters could live in this pumpkin deep in the Dark Forgotten Lands. Some players have also thought of Cinderella, who sees her carriage turn into a pumpkin after midnight. However, Cinderella usually lives in the famous castle, visible at Disneyland Paris. Why would she have ended up deep in the gloomy woods in a pumpkin house?
Another theory, the biome is strongly reminiscent of Maleficent: green smoke comes out of the ground and crows will soon be available in the area. While the fairy is unlikely to be in the famous pumpkin, but rather in a dark castle, it is quite possible that players can find her in the Forgotten Lands soon.
A Halloween event?
Of course, the presence of this pumpkin strongly reminds us of Halloween, the festival of horrors that is fast approaching. We're waiting impatiently a special event in Disney Dreamlight Valley, which would be available at the end of October and would reveal the character of Jack, living in his little pumpkin house with his beloved dog.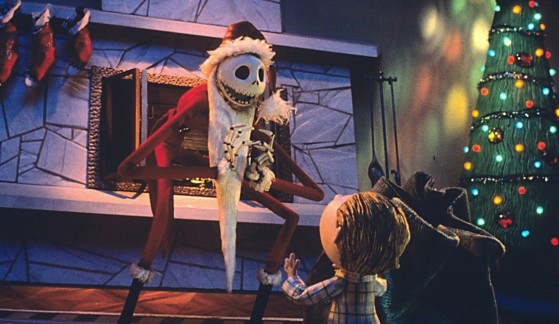 We even imagine a Christmas event next December, in which Mr. Jack would help players put together the perfect party. Although nothing has yet been confirmed by the Gameloft teams, it's still so good to dream!