With update 2.67, the Dofus companion system is gaining in diversity. 39 old incarnations join the game, with a general improvement of the feature. If you weren't using them, now is the time!
DOFUS: Guide to companions and former incarnations
Companions are fake players that you can call into battle if you have space left on your team. They are recovered in the form of "signs", to be collected, and are quite practical for single accounts in particular. If the feature has been around since 2013, it has undergone a small overhaul in 2023. Old incarnations are converted and added to the dozen or so existing companions, with a wide selection of roles and spells to help you in PvM.
I want the list straight away! (Click here)
What is a companion?
From level 30, you have the possibility of placing a " Sign in the corresponding space of your character. This object can be obtained in different ways, the first for example by crossing levels of success points. A companion, taking the place of a player, will join you in combat within the traditional limits (8 players max). It is only possible to equip one and only one companion, which poses a natural limit of 4 players for 4 companions.
As mentioned earlier, companions are "false players" and a form of summoning. They cannot gain experience or drop, and have fixed characteristics. In the formula for calculating experience, they take up a player place without providing an additional bonus. It is therefore often less efficient to XP with.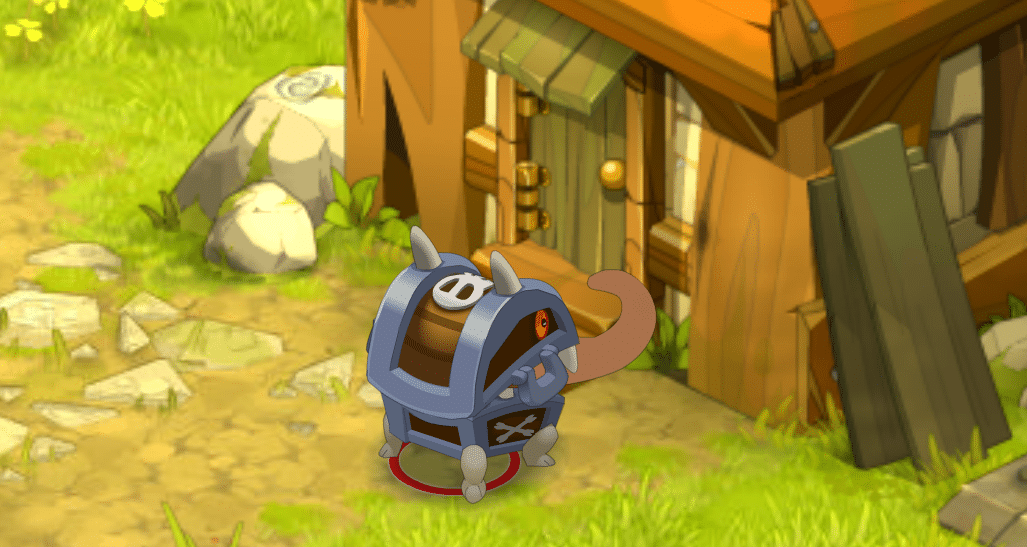 Your companion dies with you (since patch 2.42, following a nerf). It will therefore often be necessary to think more about the survival of your main character. Finally, note that since the end of 2023, Ankama has tended to authorize the use of signs in certain previously "solo" quest fights. This isn't (and won't be) the case for everyone, but it's a good start.
The new obtaining of companions on Dofus
To understand the choices of the Dofus team, you have to go back to their history. Thus, most of the originals were in the game shop, for Ogrines. Only a few could be recovered by quests (Krosmoglob) or successes (Korbax, Masse, Chevalier d'Astrub). This method also does not change with the 2.67 update.
However, this situation now causes legal problems. The multiman (Lumino, Shadow, Skale, Scorer), dimensional companions (Toxin, Malle O'Kranh, Archiduk) and the Spectral Scout will therefore remain in the shop. For the record, the decision taken in 2013 on recovery methods was the result of a community survey.

For everyone else, don't worry, it's much simpler. You benefit from several means of obtaining with, among other things, drop, quests, resources to harvest and even purchase against nuggets, sand roses or kolizetons. You can find all the details on the companions in their dedicated articles. Note that only those recovering in-game have any importance in the various achievements (mainly; overcoming a dungeon with 3 players + 1 companion minimum).
The Inn of Companions: new in Dofus 2.67
In order to reinforce immersion, the Dofus teams have added a special place in Amakna. It is a tavern, allowing to meet and discuss between two fights with his companions. A host of dialogue options are available, along with a few clues to search for some of them. In terms of the other functionalities of the hostel, you will be able to note the free Krosmoglob teleport as well as Roleplay consumables to transform into the appearance of past incarnations.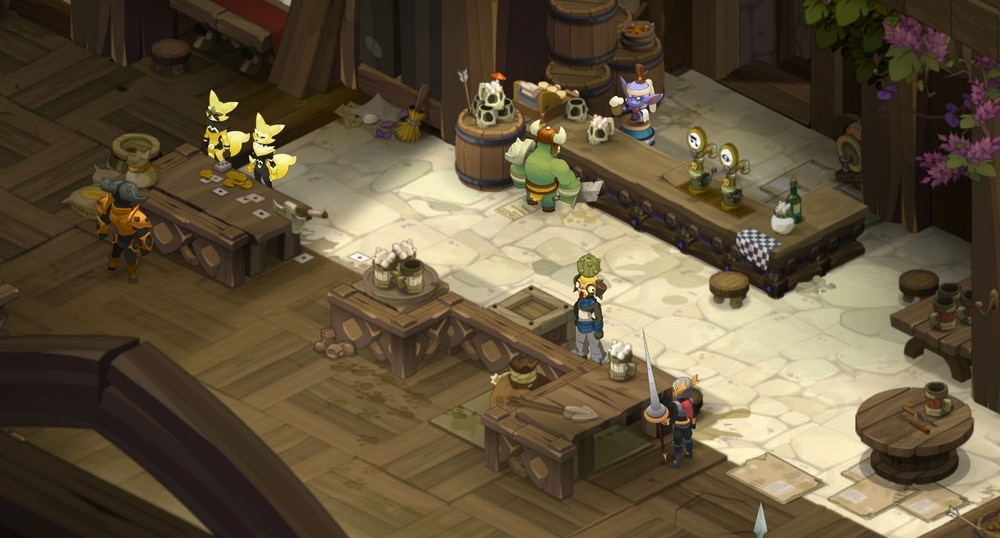 All companions on Dofus
You can find the complete list of all Dofus companions below. These are grouped by role. They each have their own article, accessible by clicking on their name or icon, detailing their spells and obtaining.
damage

| Icon | Name | Hit | Role | Description |
| --- | --- | --- | --- | --- |
| Icon | Name | Hit | Role | Description |
Support

| Icon | Name | Hit | Role | Description |
| --- | --- | --- | --- | --- |
| Icon | Name | Hit | Role | Description |
Boost

| Icon | Name | Hit | Role | Description |
| --- | --- | --- | --- | --- |
| Icon | Name | Hit | Role | Description |
Placement

| Icon | Name | Hit | Role | Description |
| --- | --- | --- | --- | --- |
| Icon | Name | Hit | Role | Description |
Obstruction

| Icon | Name | Hit | Role | Description |
| --- | --- | --- | --- | --- |
| Icon | Name | Hit | Role | Description |
tanking

| Icon | Name | Hit | Role | Description |
| --- | --- | --- | --- | --- |
| Icon | Name | Hit | Role | Description |
Bulk Companions

| Icon | Name | Hit | Role | Description |
| --- | --- | --- | --- | --- |
| Icon | Name | Hit | Role | Description |
---