The open-world survival / sandbox genre had its heyday a few years ago, with many representatives on Steam's digital shelves, but it's been a while since the studios have been much more skittish about it. idea of ​​offering this kind of experience. In the most played games, we always find the same headliners, except for a cow: The Forest, Ark, Rust, or Subnautica are constantly squatting the best sellers in this category., at least on the Valve store. There was Valheim, which came to give the genre a little boost last year, or even Core Keeper a few weeks ago, but overall, the survival scale are much rarer than 5 or 6 years ago. Thus, the fresh announcement of a sand box Dune by the studio behind Conan Exiles is potentially great news.
A studio that has experience in the genre
Indeed, it will not be the first attempt of the Norwegians of Funcom in the jungle of survival games in the open world. A few years ago, they already offered Conan Exiles which, as its title suggests, took over the universe of Conan the Barbarian. And for having spent nearly 300 hours there, yours truly can confirm that it is still one of the most solid sandboxes on the market today., with great gameplay ideas and quality PVE. We can therefore trust Funcom to develop a convincing experience around the cult work of Frank Herbert.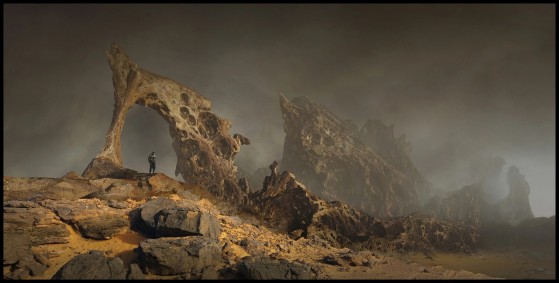 First artworks and recruitment
On the other hand, the development is a priori only at the pre-production stage. This announcement is more a highlight for the recruitment campaign around the game than a real reveal in good and due form, even if Funcom published two first artworks as an appetizer. Now we will have to be patient and forget this project, probably very ambitious, which is not likely to see the light of day for several years.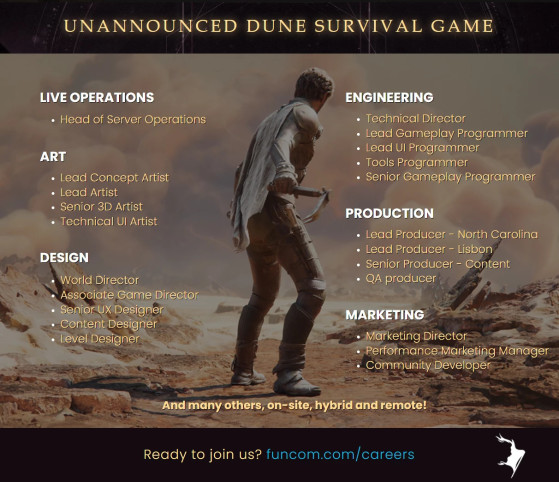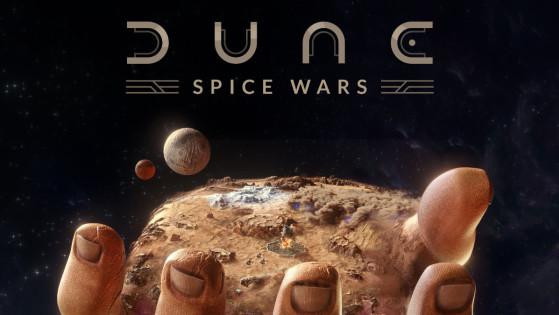 steam
The renewed popularity of Frank Herbert's license also marks the return of management and real-time strategy games based on it with early access on Steam. In this 4X developed by Shiro Games (Northgard), play one of the factions fighting to dominate Arrakis by harvesting the spice.