BARGAIN

An e-bike is on offer at Lidl. The city bike is available for men and women at a supposedly bargain price. We examine the offer.
Are you looking for a new e-bike for the coming bike season? Then the offer from Lidl could be interesting for you. The discounter offers a city bike in women's and men's versions (with pole) for 1,999 euros in the online shop.
The bike has 28-inch tires, an 80 Newton meter central motor and a 468-watt-hour battery. The e-bike offers height-adjustable handlebars, a suspension fork and V-brakes. The Shimano derailleur offers seven gears. The bike weighs 23 kilograms and there is no pushing aid.
Overall, the offering is solid. The strong mid-engine is positive, as it provides enough power even in mountainous regions. The battery capacity is mediocre and should be sufficient for distances of up to 70 kilometers depending on the support level.
The use of rim brakes is incomprehensible. In view of the price and the other equipment, hydraulic disc brakes would be desirable. In terms of design, however, the e-bike is convincing. It looks really fancy. It is suitable both for shopping and for touring – it is a pity that the pushing aid is missing.
If you prefer the bike as a women's version in white, you can currently get the better deal at Decathlon with 1,799 euros. The other versions are the cheapest at Lidl.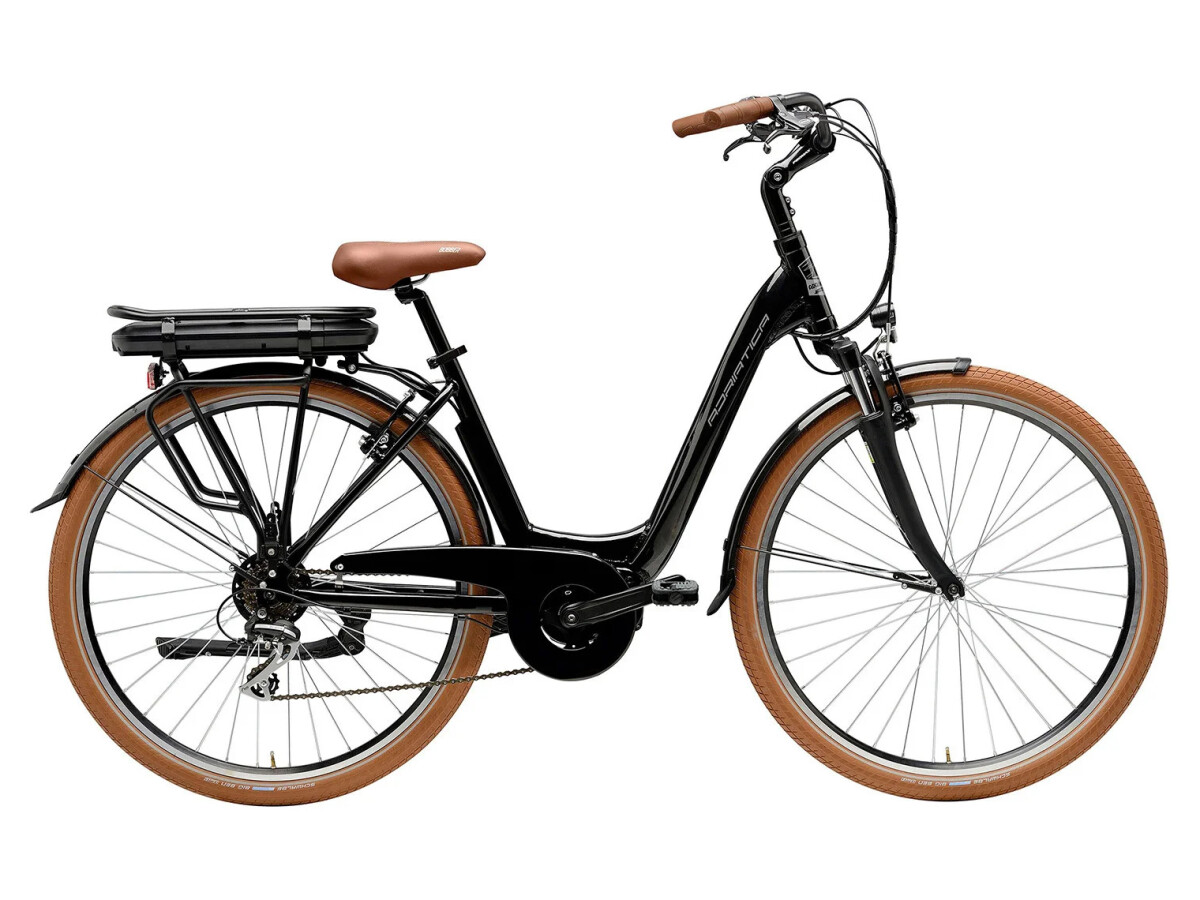 Wheel size: 28 inches

7 gear derailleur

80 Nm strong engine
Most versions of Adriatica's e-bikes are available from Lidl at the best price. Compared to the recommended retail price, you save 300 euros.
Deal Tip:
You can find similar offers in our buying guides for Lidl.
Aldi currently has an e-bike bargain for the city, and manufacturer VanMoof is also offering discounts on pedelecs.
Never miss an offer

Current deals can be found in our "Bargain" section. In order not to miss a deal, you should also subscribe to our bargain newsletter. In this we regularly provide you with the best offers from the technology sector.
Don't miss anything with the NETWORK-Newsletter
Every Friday: The most informative and entertaining summary from the world of technology!