It is well known, Elden Ring is a real video game nugget. With its souls like gameplay and its fantastic universe, FromSoftware's latest game has won over many players around the world and among them, some stars.
From WWE star Randy Orton to Keanu Reeves, many have confessed to allocating a few hours of their busy schedules to exploring the Underworld. But if there's one we thought was far too busy buying up Twitter rather than playing Elden Ring, it's Elon Musk. Still, he turns out to be a huge fan of the game.
Elon Ring
The owner of Tesla as well as SpaceX, Elon Musk has, indeed, hidden his game well. Until yesterday, an account of historical works posted a photo ofa fresco named "tree of life".
What the billionaire replied "Elden Ring Vibes". It is true that the fresco in question almost seems to illustrate the legendary world tree from FromSoftware's game. A comment immediately answered by a user named Kangaro0: "What build of Elden Ring are you playing, sir? I would appreciate your wisdom. I'm trying to make a mage but having trouble."
Wisdom he receivedbecause Elon Musk then detailed his build, based mainly on intelligence and dexterity, characteristics specific to a mage.
Tweet translation: "Int/Dex build, so mostly mage with some weapon skills. Shield in left hand, staff in right with quick change rapier and claws. Changed armor from heavy to medium for quick roll or tank. I I also equip myself with a lot of talismans. It is important to make several small hits in a row to accumulate the damage. Summon!"
The whole community was surprised by knowledge developed of the CEO on Elden Ring. It would therefore seem that Elon Musk is a fairly recurrent player and that FromSoftware's game has also seduced him.
A question remains
Among all the comments from the community under Elon Musk's Tweet, one question came up: "How does he find the time to play?". The CEO is constantly at the center of attention of the digital world. At 50, he is the creator of Tesla and SpaceX, but is also the father of seven children!
While he has just bought the giant Twitter for the modest sum of 44 billion dollars, one wonders where he can find the time to explore the Underworld, which is not an easy task.
In the past, Elon Musk has already declared that he is a big fan of video games, saying: "Some people do meditation or yoga to calm their nerves at the end of the day, but I prefer to do hardcore gaming". It will therefore be served, because in Elden Ring, the creatures are merciless!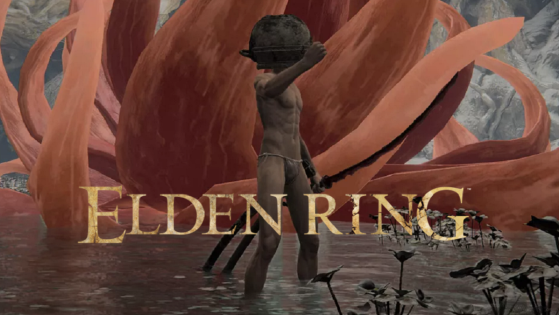 He's back… The mythical Elden Ring player, Let Me Solo Her returns (still in his underwear) to take up a challenge that no other has dared to undertake. Everything will be broadcast live on YouTube, for an epic spectacle guaranteed!