If there is one thing that particularly fascinates us, it is the creativity of video game fans, especially the most famous licenses since they often inspire the creation of works as extraordinary as they are improbable. Today, we invite you to discover the amazing (and great) idea ofAzaps who seems a priori as much a fan of Elden Ring as of World of Warcraft!
The Underworld as seen by a World of Warcraft player
Crossovers with World of Warcraft are legion (no pun intended). A player had notably recently offered his vision of certain European countries with Blizzard sauce, and the rendering was most amazing (although a little disappointing in some cases, let's be honest).
However, on April 18, it was indeed Inter-Earth, the world in which players evolve in Elden Ring, which served as inspiration for another fan of Blizzard's MMORPG. While the original map is rather very realistic and detailed, this fan's offers a whole new vision much more "cartoon".
Naturally, this version is much less detailed than the original map, and that's quite normal since the two games have absolutely nothing to do, especially in terms of gameplay. While on the cartography proposed by From Software countless details as interesting as satisfying once discovered are observable, the overview proposed by Azapls is intended to be much less precise but also less "realistic".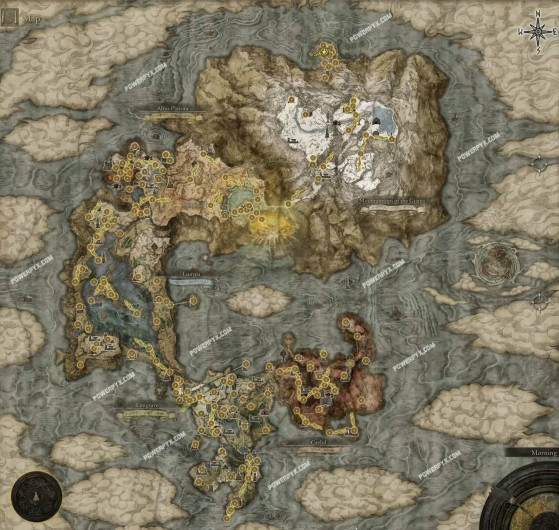 Despite this major difference in detail and realism, we can't help but greatly appreciate the (probably huge) work of this creator. The idea is great and even makes us deeply want to tread these desolate lands with our World of Warcraft characters. Pure visual happiness that will have made us dream for a moment!