Since its release last February, Elden Ring seems to have won over gamers around the world. Tryhard enthusiasts and beginners alike find themselves charmed by the Underworld, its wonders and even its creatures, each more formidable than the next.
After crossing the symbolic threshold of 17.5 million copies sold last September, FromSoftware's game officially made industry history by becoming the company's most popular production. In addition to all this, Elden Ring has just been nominated for Game of the Year for The Game Awards 2022 which will take place on December 8. A colossal opus then, but now we wonder…
What future for FromSoftware?
It was on November 22 that the Golden Joystick Awards, organized this time by GamesRadar. For 40 years, the online ceremony (this year) rewards talents in the video game industry thanks to community votes. This time, Elden Ring won the most awards, including that of Ultimate Game of the Year. Something to delight the director of FromSoftware as well as his latest blockbuster, Hidetaka Miyazaki.
As a final message to our players, it seems strange to me to say this when we receive such a prestigious award, but we have every intention of continuing to create more and more interesting games, and I hope you will continue to expect a lot from us in the future."
Hidetaka Miyazaki

(Source)
As for the company's future plans, there seem to be a few. Although most of the tracks are rumors, such as that according to which the developers of the studios would work on a new Armored Core; Miyazaki had, however, specified several months ago that their last production was in "end of development". It remains to be patient and wait for an official announcement from FromSoftware. So what does the company have in store for us?
An Elden Ring DLC ​​on the program?
The DLC trail has been brought up time and time again by fans of FromSoftware's latest game. Of course, these hopes were fueled by the findings of some curious users who, after the release of patch 1.07, would have had access to various elements of this supposed future additional content. According to the main interested parties, Lance MacDonald as well as Sekiro Dubithere would be ray-tracing in the program, but that's not all!
Two new maps, the exploitation of the Colosseums for PvE, but also about thirty new bosses were mentioned by the two dataminers. Of course, we will have to wait for confirmation from the company before we know for sure, but if the two info seekers are right, the next Elden Ring DLC ​​could be colossal!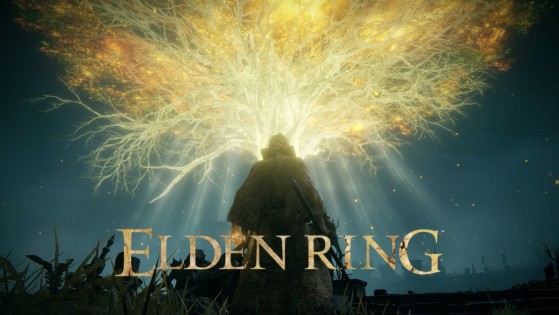 As the Game Awards 2022 ceremony is fast approaching, a prestigious event has just rewarded Elden Ring, describing the production as "Ultimate game of the year". Is FromSoftware's soulslike unstoppable?