Empowered you
4 questions strong women ask themselves in order to achieve their goals
There are a lot of question marks before every success. In the book "Empowered You" we all learn how to become strong women – and which questions help us to achieve our goals.
What are your goals in your life? This question sounds trite after job interviews and bad dates. Viewed with an open mind, it plays an immense role for us.
We all have it. Secret wishes, dreams, ideas. But we rarely concern ourselves with them. We let everyday life devour it, postpone it and suppress it until we hardly remember it ourselves. This may primarily be due to the fact that we have stress – but above all it is often fear and self-doubt. If we don't come to terms with our goals, we don't have to be afraid of failing because of them. Sounds logical. In reality, however, even failure would bring us significantly further.
Too often we willingly give up our goals and with them control over the design of our lives. How many things do we do because we do them that way – and not because we want them to? And what would happen if we faced our own desires for change? Katharina Heilen deals with these and other questions. She is the author of "Empowered You". In it, she doesn't want to tell the success stories of other women – she wants to encourage everyone to write their own.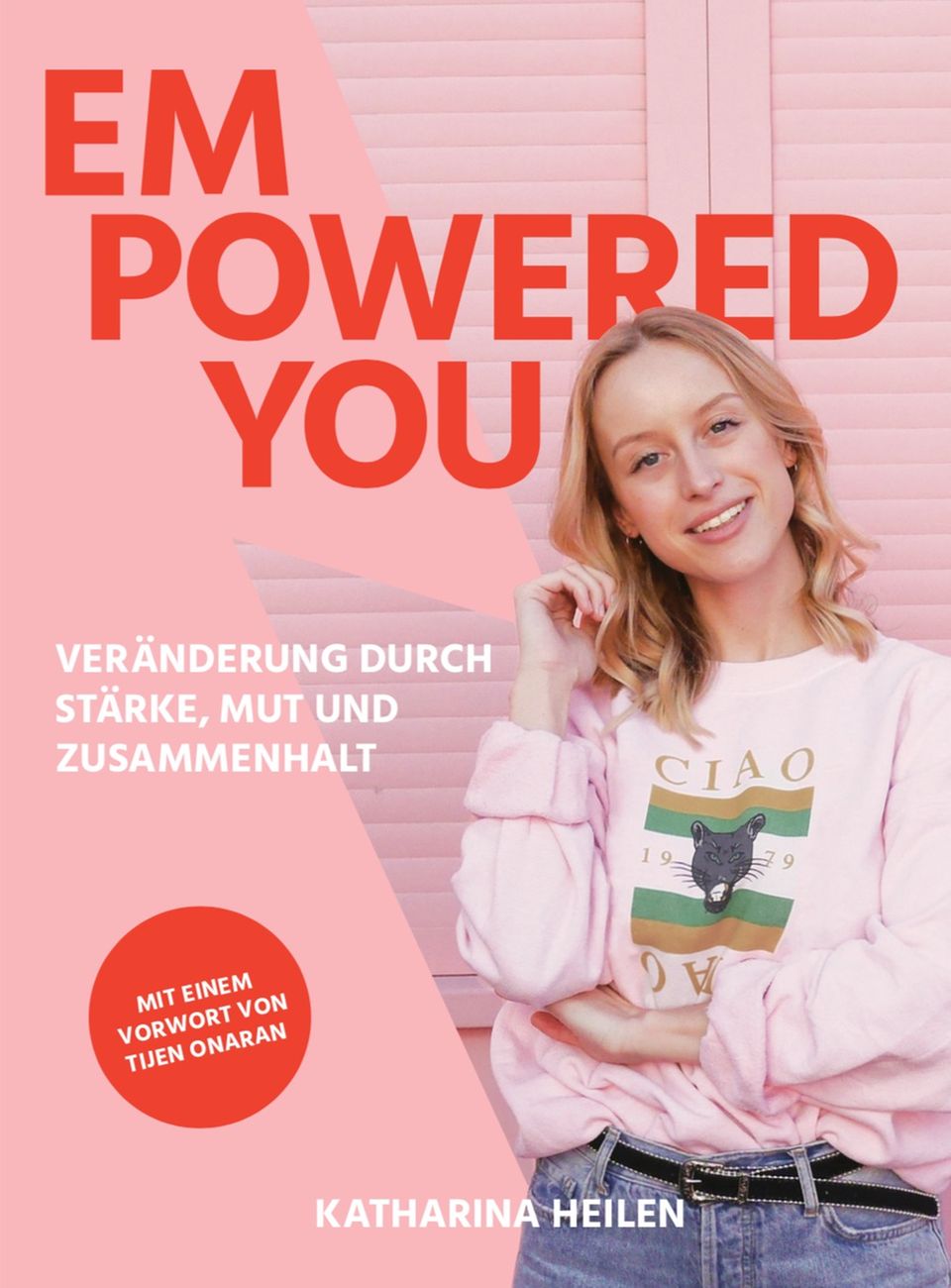 You always need courage to make changes. And we don't all have it in our back pockets. The good thing is that we are not alone with all these uncertainties. Katharina Heilen takes us by the hand. She doesn't tell us what to do. It teaches us to recognize for ourselves what we actually want – and how we can implement it together. Like a good therapist who asks the right questions at the right time.
What we mainly learn in "Empowered You": Before every success there are a lot, really many, question marks. That's okay and even good. It also includes fear and insecurity. The difference is how we deal with it: We can only achieve our goals if we ask ourselves these questions.
4 questions for strong women

In one of her "Empowered Actions", healing encourages you to put your visions on paper in her book. It helps to grapple with four questions:
What specific ideas and pictures did you come across while reading?
What do you dream of (for a long time) in your life?
Which projects would you like to tackle?
What would you do if you weren't afraid?
What would you do if you weren't afraid?

We consider the last question in particular to be elementary. Yes, what would we do if we weren't afraid? Fear is one of the biggest brakes in our life. Normally it is supposed to protect us from life-threatening situations, but in our modern society it has become a sensitive mother hen that keeps us from finally flinging. If we allow ourselves to be afraid, but question it critically, we can slowly but surely regain power over our lives.
How it works? Our motivation is usually much greater if we allow ourselves to forget our fears for a brief moment – because then we see much more clearly what we really want.
Source used: "Empowered You – change through strength, courage and solidarity" by Katharina Heilen, p. 101, Palomaa Publishing, 23 euros