End of the receipt: what changes for the French?
From April 1, 2023, the receipt will no longer be printed each time. It will be possible to leave with nothing or to request a dematerialized version. An alternative that has implications for personal data.
When will the receipts disappear?
Customers will no longer systematically have a receipt when shopping in a store, from April 1, 2023. It is on this date that certain provisions of the law relating to the fight against waste and the circular economy, published on February 11, 2020 in the Official Journal.
The end of the systematic printing of the receipt was to take place on January 1, 2023, but a decree published in mid-December postponed this deadline by three months.
This measure is supported by environmental reasons: according to the Ministry of Ecology, each hypermarket in France consumes an average of more than 10,000 rolls of paper each year. Receipts that are sometimes thrown away. Health reasons have also been put forward, due to traces of bisphenol F or S.
The environmental benefits of the disappearance of the receipt are nevertheless discussed, because critics point to the carbon footprint of the mall, supposedly heavier (an assertion, too, calling into question). For the ministry, however, this is a non-issue, because what is mandatory here is the disappearance of the paper ticket. The dematerialized ticket is not taxed.
Clearly, the authorities seem to be betting on consumer behavior that does not want to bother with a paper receipt or with a digital receipt. In other words, each deleted paper receipt will not be systematically replaced by a dematerialized receipt. This is what is implicitly slipped into a response to the Senate.
Can we still get a paper ticket?
Yes. It is no longer provided by default, but can be claimed during checkout. This option has already been offered for a few weeks in various stores, whether you pass in front of an automatic payment terminal, or with a cashier or a cashier. This is the case of Carrefour, Auchan and Picard, to name but a handful.
How do I get my receipt?
Three ticket options
When you checkout, you have three options:
Do not ask for a ticket at all (provided that this does not affect your rights as a consumer – if you wish, for example, to withdraw and obtain a refund of your purchase);
Request a paper ticketat the time of checkout (as before, in short);
Request a dematerialized ticketwhich will generally be sent by SMS or e-mail, but which can also be obtained by another digital means (the scan of a QR code or in the mobile application of the store).
Is it compulsory ofto have a receipt in 2023?
Retrieving a receipt is not mandatory – hence the measure that will be in effect from April 1, 2023. However, after this date, some invoices will still be printed,
This is the case for certain documents relating to canceled payment transactions or concerning a credit. Ditto in the event of the purchase of certain devices (domestic appliances or computers) when the existence and duration of the legal guarantee of conformity are indicated. Ditto when they are receipts whose presentation is required to benefit from a product or service.
What about my personal data with dematerialized tickets?
This is the main challenge of the transition to dematerialized tickets: the management of personal data. To keep track of your purchases, your electronic contact details are one of the most convenient ways to send you invoices. Clearly, you will have to give your email or your phone number, unless another option exists (QR code) and you know how to use it.
The arrival of dematerialized tickets has raised fears of a tidal wave of unwanted commercial solicitations from stores. In reality, the merchants will not be able to do just anything. The National Commission for Computing and Liberties (Cnil) recalled that compliance with the regulations (the RGPD) remains essential, in the event of the collection of contact details.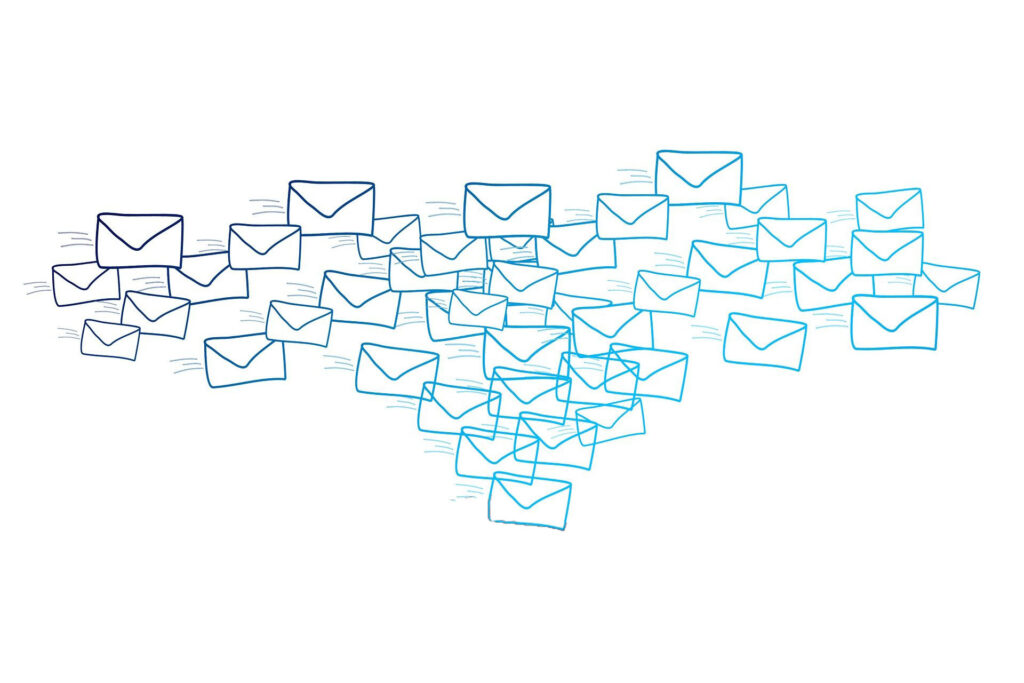 On this occasion, the Cnil reiterated several guidelines: if the dematerialized ticket option is chosen, the merchant must opt ​​for a solution that minimizes the collection of personal data as much as possible, and preferably avoids it. However, the CNIL admits cases where commercial prospecting based on this personal data may occur.
So, " electronic advertising is possible provided that people have explicitly given their consent before being solicited ". There may be exceptions to this consent, such as legitimate interest. This scenario is possible if the person is already a customer of the store and if the prospecting concerns similar products or services of the brand.
Retailers are asked to correctly inform individuals of the ins and outs of the dematerialized receipt, so that they can make an informed decision. They must also be given the means to oppose, easily and free of charge, the use of their data; for example, an unsubscribe button each time an email is sent.
And in case of problem?
If you consider that a difficulty exists with the use of your personal data in a brand, and that your requests do not succeed (you have not been able to stop the advertising mailings, for example), you have the possibility of alert the Cnil. The independent administrative authority provides a form for reporting reports.
---
Subscribe to Numerama on Google News to not miss any news!