BARGAIN

The Epos Sennheiser GSP 670 gaming headset is currently being offered on eBay at the absolute best price. We examined the deal for you.
A suitable soundscape is essential for an immersive gaming experience. However, good gaming headsets often cost over 200 euros. You can currently buy the epic Sennheiser GSP 670 on eBay for well under 100 euros.
You can experience gaming on many different devices these days. The GSP 670 7.1 Surround Wireless Gaming Headset is compatible with PC, PS5, PS4, tablets and smartphones. The dual connectivity allows you to be paired with two devices at the same time.
On the PC you have access to the Epos Gaming Suite – a program for audio settings such as EQ, amplifier, noise gate level and reverb. There are separate volume controls for chat and gaming audio directly on the headset. You can mute the microphone with active noise cancellation by folding up the flexible microphone arm.
With 20 hours of battery life, you can game all day long without running out of juice. According to the item description, the offer on eBay is not a new device, but rather "B-stock" with "100% functionality, checked and tested, 12 month statutory warranty". In addition, the headset may show signs of wear and the packaging may be missing or damaged.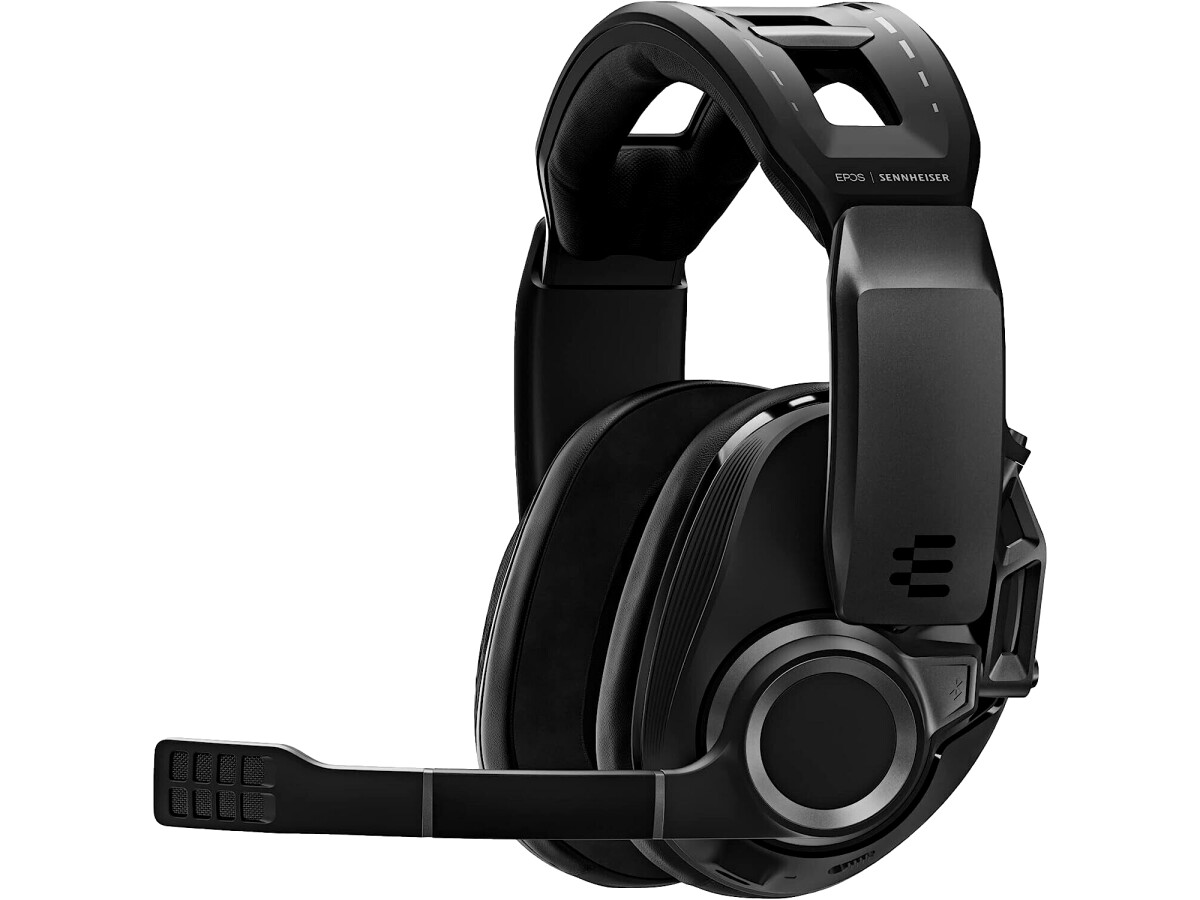 SOLD OUT! Unfortunately the product is no longer available. You can find alternatives in our other purchasing advisors.
7.1 surround sound

Compatible with PS5

Active noise cancellation (ANC)
You can buy the fully functional epic Sennheiser GSP 670 gaming headset on eBay for just under 70 euros. You currently pay at least 109 euros for a new device. In comparison, you save around 39 euros. A good deal.
Current offers on eBay

In addition to this top deal, there are of course many other eBay offers where you can save. Below we will show you the highlight offers from the technology sector.
With eBay Plus, the online marketplace offers its own loyalty program. With the paid service you get, among other things, free premium shipping and exclusive offers. We will answer your questions about shipping costs on eBay, Re-Store and financing options in the linked articles.
Don't miss an offer

You can find current deals in our "Bargains" section. In order not to miss a deal, you should also subscribe to our bargain newsletter. Here we regularly provide you with the best offers from the technology sector.
Don't miss anything with this NETWORK WORLDNewsletter
Every Friday: The most informative and entertaining summary from the world of technology!