This feature film with Robert De Niro is probably unknown to you but it deserves rediscovery. Released confidentially in 1973, here is its story.
Fans of Robert De Niro's career, not many of you have seen The Last Game (1973), a baseball film in which he played just a few months before Martin Scorsese's Mean Street. He holds the second main role and had – already – intensely prepared for his role.
The story is that of Henry Wiggen (Michael Moriarty), a star baseball pitcher, and his friendship with Bruce Pearson (De Niro), a rather average player who is somewhat in his world. When Bruce learns that he is suffering from an illness which condemns him to imminent death, he hides it from his team and Henry hires him as a receiver.
A remake
At the time of its release, The Last Game was not new at all. It is the remake of an episode of the show The United States Steel Hour, which had broadcast in 1956 Bang the Drum Slowly, a 52 minutes with Paul Newman (Henry) and Albert Salmi (Bruce) in the title roles.
The version for the cinema is entrusted to John D. Hancock, who has just made himself known with the horror film Let's Scare Jessica to Death. De Niro rowed for the role of Bruce and passed seven auditions. Once selected, he prepares very seriously.
De Niro over-prepared
The actor attends baseball practices and strives to reproduce the accent of the inhabitants of Georgia by listening to recorded conversations. He also learns the basics of baseball with his actor friend Danny Aiello, who we will see again in The Godfather 2 (Tony Rosato) and Once Upon a Time in America (Chief of Police).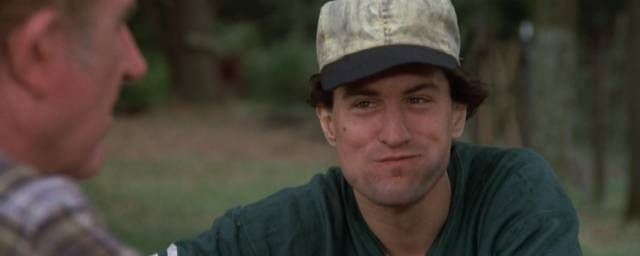 For the record, if you have seen The Offer or are familiar with the genesis of The Godfather, you may know that Al Pacino was to play the role of Bruce in The Last Game, and that it is on the Coppola's insistence on hiring him to play Michael Corleone that he eventually dropped the project.
The Last Game is an honestly canned drama that explores De Niro's acting that has already evolved since his debut in Greetings (1968) or Hi Mom! (1970). We feel more mature and although not very present on the screen for a second main role, we only remember him once the film is over.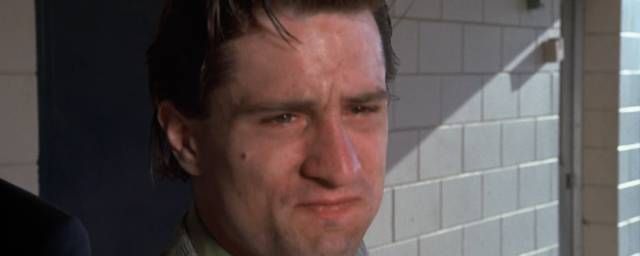 Released in August 1973 in New York, the feature film is not distributed nationally. In France, it will not be shown until 1978, a few months before Voyage au bout de l'enfer and a few months after New York, New York by Martin Scorsese.
He is largely forgotten today but deserves rediscovery, at least for the thrill of seeing one of the best actors of his generation begin to prove himself.