As of June 21, 2022, Fall Guys is available in free-to-play on all platforms: that is, you can now download it for free. This then necessarily implies some changes such as in-game monetization but also the addition of new features such as 7 new events. The game restarts in Season 1 and offers a ton of content for new and old players alike.
Focus on the 7 new events of Fall Guys
If you return to the game from its big update, then you may come across one of the new maps. Note also that it is possible, in choosing the show "Stars du Stade", to ensure that you only come across new cards during your game. Without further ado, here are the 7 new events:
Blast Ball
A mini-game where players must pick up balls and throw them at opponents so that they explode on them and propel them off the field.
The Swiveller
A survival game where players are on a conveyor belt in a circle: they must dodge the various obstacles to avoid falling into the jelly.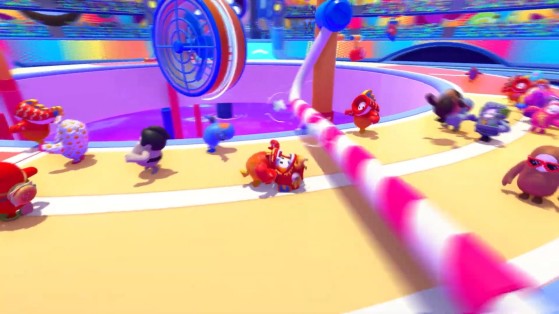 Speed ​​Circuit
A frantic two-lap race where players simply have to cross the finish line first. On the track, many obstacles are present but also speed boosts.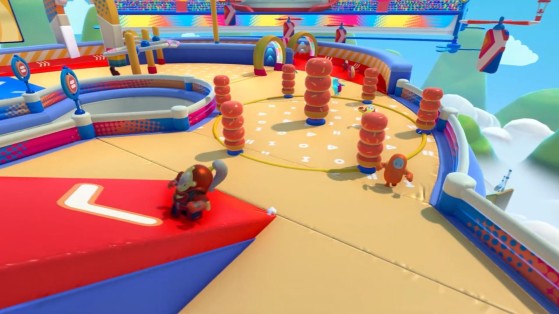 Bounce Party
A mini-game where you have to score 15 points first by jumping through hoops. To do this, you have to bounce on the ground and gain enough momentum (or not) to pass through the various hoops.
Track Attack
A completely crazy race where you have to be the fastest to reach the finish (only 1 lap).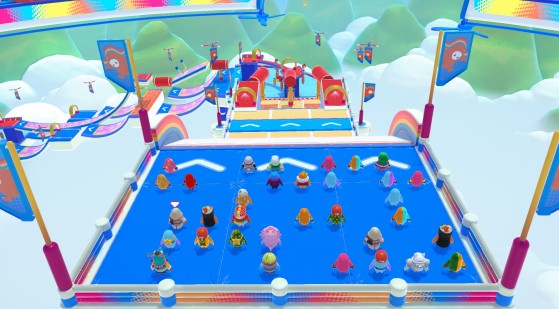 Volleyfall
A game in 1 against 1 (for the finals) where you simply have to play a game of volleyball and score points.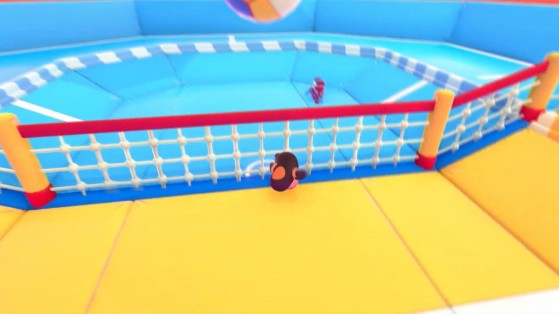 Hex-a-ring
A test that mixes two old mini-games: on a cylinder that turns in the jelly, you must survive not to fall but also watch out for the hexagons that melt each time you step on it.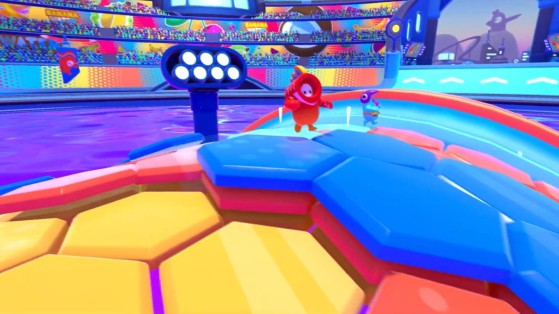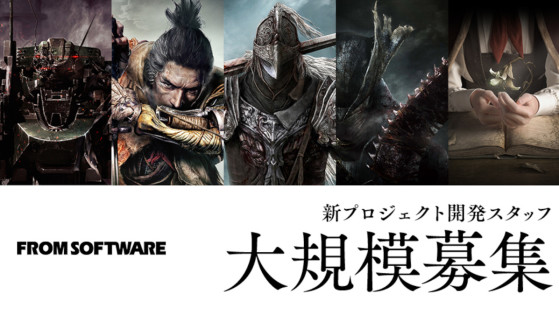 During an interview on Elden Ring, Hidetaka Miyazaki revealed that their new game, which has been in development since 2016 and has yet to be announced, is nearing completion. The studio is also recruiting for several new projects. Here is all the info.