Ford/Tesla alliance for charging: the opposite of common sense
Ford has brokered a deal with Tesla to offer owners of Ford electric cars easy plug-in to Tesla's network of superchargers. A surprise partnership that nevertheless sends a very bad signal.
The news should delight Ford's US customers. Ford boss Jim Fairley and Tesla boss Elon Musk made a joint announcement on May 25 on Twitter. They shared the basis of the agreement and some visions on the electric car. At the heart of this partnership between the two brands is the use of Tesla superchargers by Ford vehicles.
Tesla has started opening some of its US supercharging stations to all automakers. A bit like in Europe, this accessibility to the 12,000 charging points will be progressive. Except that unlike Europe, American superchargers do not have Combo CCS sockets. They use so-called North American Charging Standard (NACS) sockets, a kind of Tesla-specific Type 2 format, while cars are equipped with the now international Combo CSS format.
An adapter first, then an integrated socket for future models
Tesla will start by producing an adapter for Ford electric cars to connect to the V3 supercharger. This solution will allow current Ford owners not to have to wait for all US stations to be open to everyone. It will still be necessary to wait a little, because the adapter should not be available until the beginning of next year according to Elon Musk.
In a second step, Ford will equip its future electric vehicles with Tesla's own charging standard. This solution will make the use of an adapter unnecessary. From 2025, Ford models will be directly equipped with NACS sockets. A question remains as to whether future models will be equipped with both standards: Combo CCS and NCAS, or only the second. Models like Porsche Taycan and Audi e-tron GT use this system with two different sockets at two locations in the vehicle, it is not impossible.
Finally, to easily benefit from Tesla superchargers, Ford would have to change the location of its charging port. Currently, to connect to Tesla stations, the Ford Mustang Mach-e and F-150 Lightning must use two places.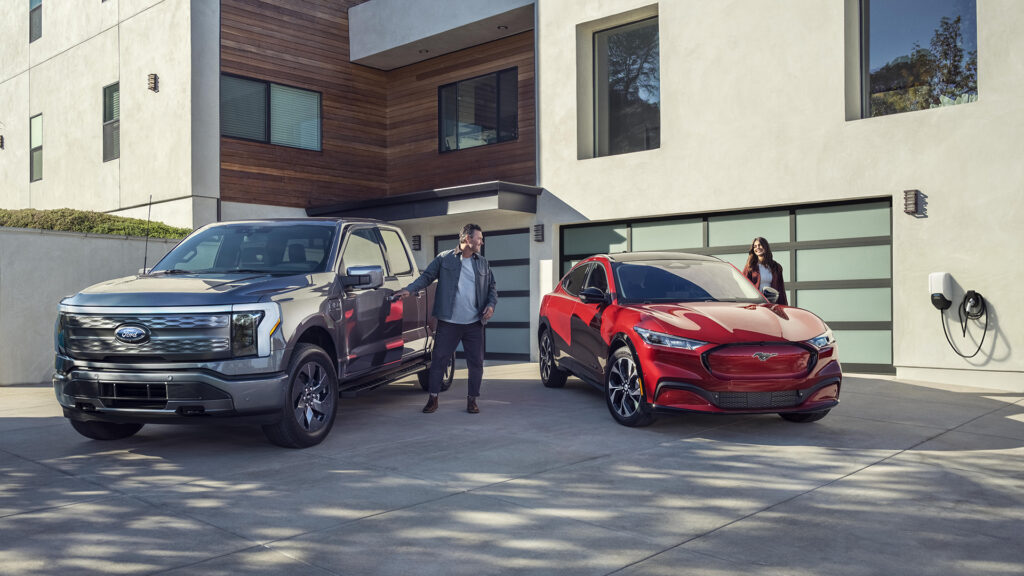 Americans Launch Resistance to Combo CCS
While all countries, and almost all manufacturers, have now adopted CCS Combo sockets (type 1 or 2) for fast charging on their electric vehicles, Tesla in the United States continues to use the format it created . Even the Japanese have started to part ways with their ChadeMo sockets and switch to Combo CSS, in order to facilitate the harmonization of terminals and vehicles internationally.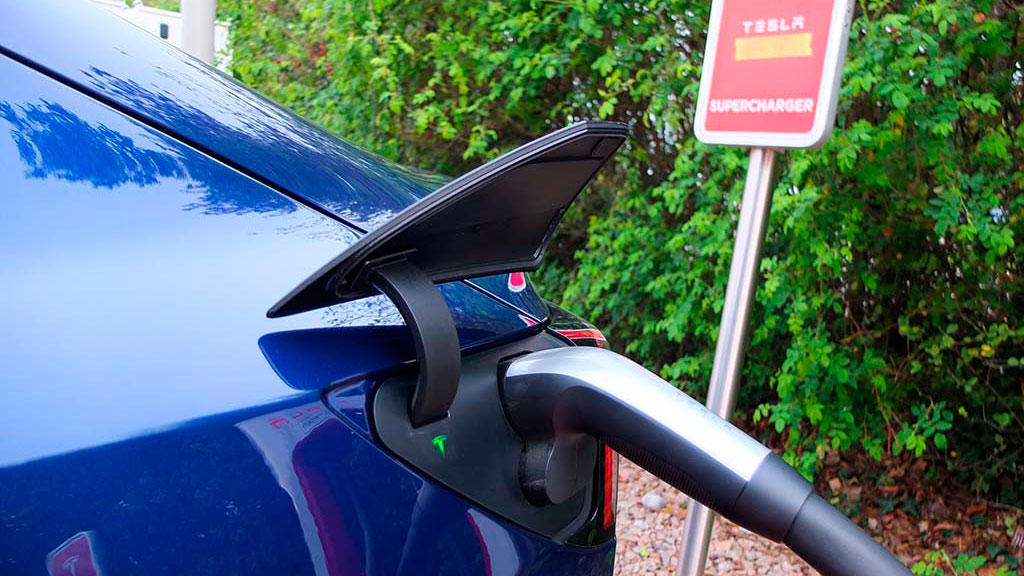 If you feel like you are witnessing a Europe versus United States tussle, it is because it probably is. It was Europe, and more specifically the German manufacturers, who pushed the international adoption of this type of plug. In Europe, Tesla even ended up equipping vehicles and superchargers with Combo CSS sockets, which it did not do in the USA.
Since the end of 2022, Tesla has been pushing other manufacturers to use the NCAS it has developed. Ford is the first major international manufacturer to make the announcement. Before him, the Aptera brand had already indicated that it would use this socket on its solar vehicles.
While the charging socket format war finally seemed to be stabilizing, Tesla wants to turn everything upside down once again. Not sure everyone sees this in a good light. Now is not the time to divide and conquer.
Did you like this article ? Then check out our weekly newsletter Watt Else. An ideal solution to stay connected to the news of electric mobility.
The data transmitted through this form is intended for PressTiC Numerama, in its capacity as data controller. These data are processed with your consent for the purpose of sending you by e-mail news and information relating to the editorial content published on this site. You can oppose these e-mails at any time by clicking on the unsubscribe links present in each of them. For more information, you can consult our entire personal data processing policy.
You have a right of access, rectification, erasure, limitation, portability and opposition for legitimate reasons to personal data concerning you. To exercise one of these rights, please make your request via our dedicated rights exercise request form.
---
Do you want to know everything about the mobility of tomorrow, from electric cars to pedelecs? Subscribe now to our Watt Else newsletter!