This season of Fortnite will have been quite generous in free accessories for free to play players, and it continues to be so until its last days. Until November 29 at 5 p.m., a free pickaxe is available in the store for all PC players. Just go to the shop to pick up the item.
How do I get the "Duellist's Grace" pickaxe?
To get your hands on this exclusive item in Fortnite, all you have to do is log in from a PC to your Fortnite account.
Then, open the Item Shop tab, and navigate to the "Packages and Special Offers" bar. Duelist's Grace can be found in this tab, but beware; the free item is not on the first page of the tab, and you will have to scroll down the packs before seeing it.
I play on PS4, PS5 or Xbox: how do I get the pickaxe?
This exclusive offer is reserved for players using a PC. That said, there is a trick to unlock it without a computer.
All you have to do is install GeForce Now from your phone, and launch Fortnite using this application. This amounts to launching the game from the PC, and you can therefore get your hands on the coveted pickaxe… without a computer under your elbow!
As a reminder, this offer ends on November 29 at 5 p.m.! If it's not done yet, hurry up to claim this exclusive gift, which is always a pleasure, especially when you're 100% free to play.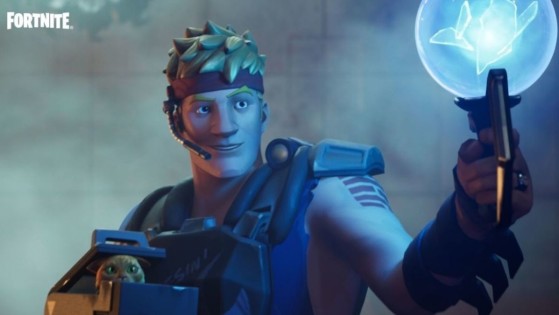 Where is the Agent Jones NPC?
During the home stretch of this season, Epic Games gives us plenty of information on the lore, via very juicy challenges. Here you will have to talk to Agent Jones, aka Jonesy, who played an important role during this chapter of the Battle Royale.