We try before you buy
5 new foundations in the editorial test
A foundation has to meet a lot of criteria – and of course the BRIGITTE.de editorial team takes a very close look. Among other things in the test: the new Clarins Everlasting Foundation, the new hybrid product from Clinique and the hyped Foundation from Il Makiage. Which one can convince us?
Soft focus for the skin

⭐️⭐️⭐️⭐️ (4/5)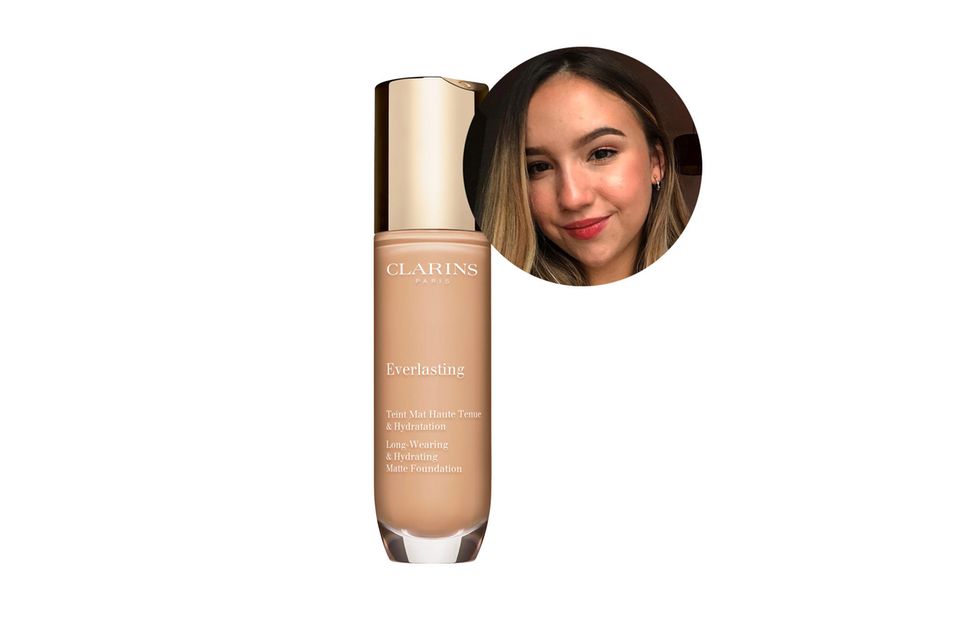 Product: Clarins Everlasting Foundation
Price: 45 euros
Use: High coverage with a matte finish. The very light texture promises hold for 24 hours and a pleasant feeling on the skin. It should protect the skin and at the same time supply it with moisture.
Optics: A simple glass bottle with a silver lid. The packaging feels very high quality.
Effect: Overall, it's a very good foundation. The texture is really light and very opaque. I am particularly impressed by the soft skin texture. It doesn't emphasize pores and the makeup doesn't lay on dry spots or set weirdly. Even after eight hours my face doesn't feel uncomfortable. I only have to complain about the color. Although I chose a warm undertone, the foundation dried darker and rather slightly pink. But I can still use it.
The care foundation for sensitive skin

⭐️⭐️⭐️ ⭐️⭐️ (5/5)
product: L'Essentiel High Perfection Foundation by Guerlain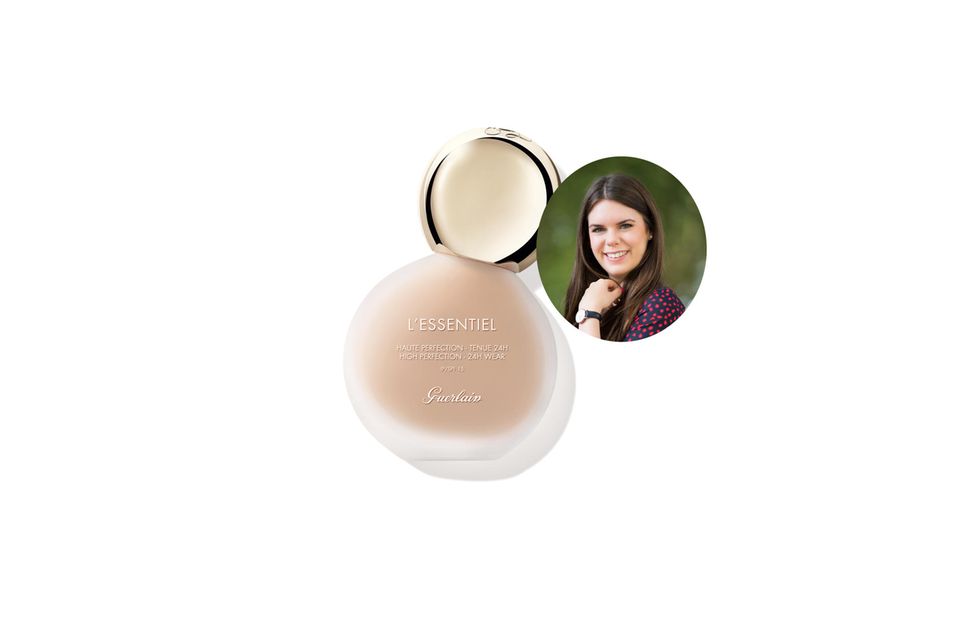 Price: 55 euros
Use: A make-up that combines everything: 24 hour hold, sun protection factor and a natural finish with high coverage. And: The care foundation consists of 96 percent naturally obtained ingredients – ideal for sensitive skin.
Optics: The make-up bottle was designed by Mathieu Lehanneur and has a high-quality look.
Effect: The make-up perfectly protects my skin from external influences and, with its pleasant and covering texture, ensures a flawless complexion. An extract of vegetable silk helps to give the skin a subtle matt finish, without drying out and without a mask effect. For me the perfect companion for every day.
Skin Perfector

⭐️⭐️⭐️ ⭐️⭐️ (5/5)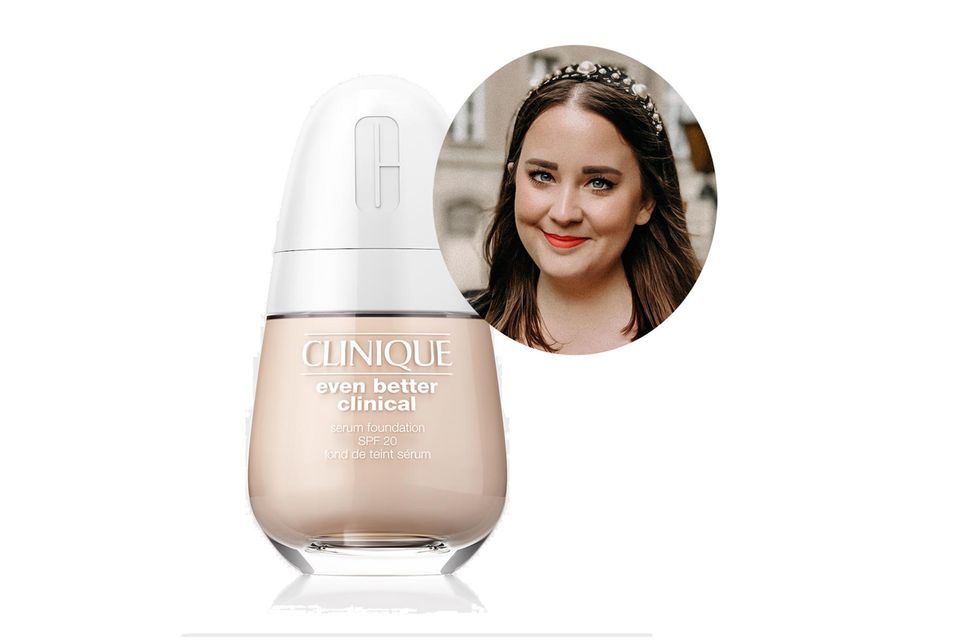 Product: Even Better Clinical Serum Foundation by Clinique
Price: 45 euros for 30 ml
Use: The Even Better Clinical Serum Foundation is a real innovation on the foundation shelf. The formula effectively combats dark spots with skin-friendly ingredients such as hyaluronic acid, salicylic acid, vitamin C and Clinique's exclusive UP302 molecule, while a sun protection factor 20 protects the skin from future discoloration.
Optics: Rounded bottle with a white cap. Simple and completely ok.
Effect: I am a fan! Due to the added serum, the foundation has a gel-like texture that can be worked into the skin as soft as butter and built up perfectly and even applied thinly, conjures up an even complexion. Especially nice: the foundation lasts all day without settling – even under the mask!
Woke up like this!

⭐️⭐️⭐️ ⭐️⭐️ (5/5)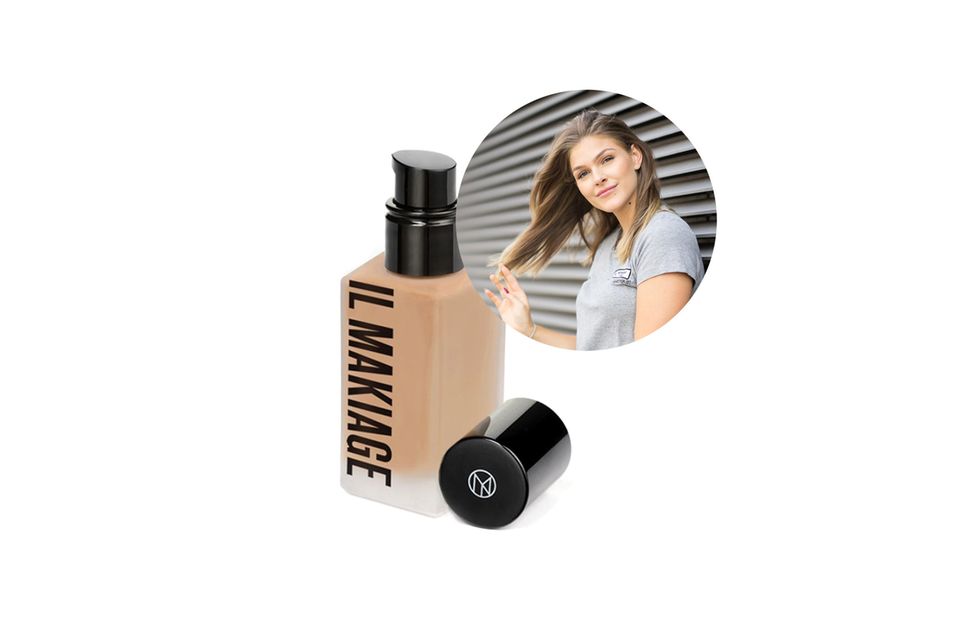 Product: Woke up like this Foundation by Il Makiage
Price: around 46 euros
Use: The foundation has a very light texture that is supposed to give the skin a smooth, even as well as natural and matt appearance. It is enriched with vitamin E and hyaluronic acid. In addition: They are available in 50 different shades.
Optics: The foundation is in a glass bottle made of frosted glass and has a pump dispenser. Basic, but very valuable.
Effect: I'm not the type of foundation that goes on right now. That's why one pump pump is enough for my whole face. I have to admit: The foundation does what it says on the tin, my skin looks super natural, slightly matt and just looks flawless – even without powder! I am most excited about the color. To find the perfect nuance, I took the online quiz beforehand and it fits 100 percent. With the right brush, the foundation is super easy to work in. Clear recommendation from me!
Care first, color second

⭐️⭐️⭐️ ⭐️⭐️ (5/5)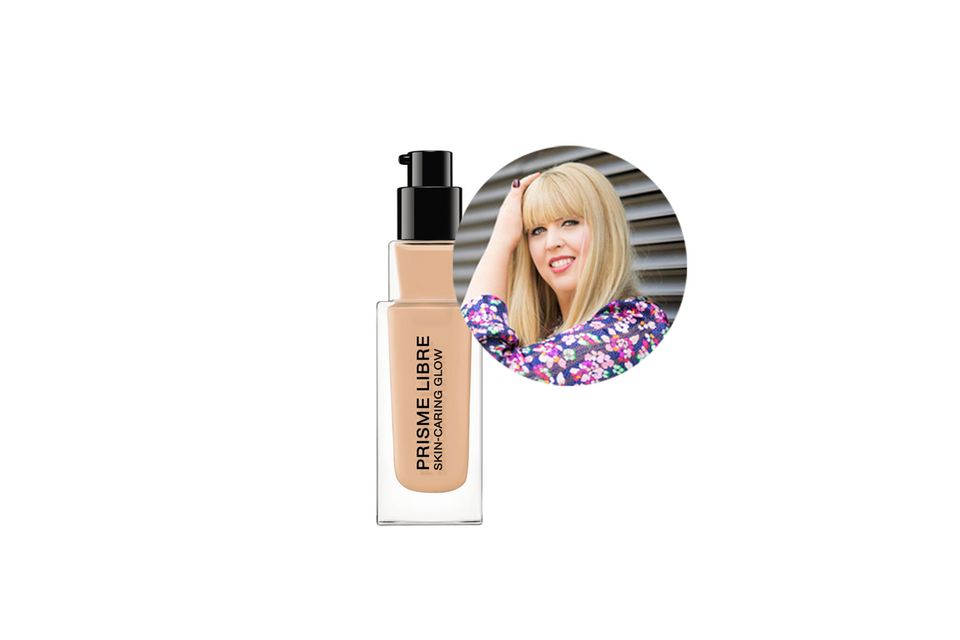 Product: Prisme Libre Skin-Caring Glow Foundation by Givenchy
Price: around 48 euros
Use: The Prisme Libre Skin-Caring Glow Foundation is a hybrid foundation that improves the moisture content and glow of the skin, as well as the complexion, thanks to the formula enriched to 90 percent with a care base.
Optics: The foundation comes in a high-quality bottle.
Effect: With a foundation, it's not just about coverage and durability that are important to me – I want more! And that is what this foundation offers! The care aspect is very important here and I can feel it too. My skin feels optimally nourished the whole day, even on cold winter days I could really feel the moisture boost. The foundation is very light on the skin and perfectly covers light shadows under the eyes and imperfections even with a very delicate layer. And that glow! You notice: I rave about it and rightly so.
fde / ag / jku / nme