The modular concept of the Framework Laptop, whose motherboard and main components can be easily reused outside the original device, has enabled an ingenious Youtuber to create a completely atypical… and absolutely attractive triple-screen PC.
Launched last year, the Laptop Framework continues to inspire hackers of all kinds and other home-made device enthusiasts. And if some more or less wacky projects will probably be quickly forgotten, the concept developed by Matthew Perks, from the DIY Perks YouTube channel, could well be the envy of people.
An "all-in-one portable" PC… without the disadvantages of laptops
It consists, to put it simply, in reusing the motherboard of a Framework Laptop (unused following a hardware upgrade, for example) and integrating it into a chassis designed to accommodate three screens. In the center, a 14-inch 4K / 120 Hz panel installed horizontally, and two Retina screens, recovered from iPads, arranged vertically on either side. These two side screens are attached with hinges, so that they can be folded over the center, covering the middle screen between them.
This "all-in-one portable" PC concept, space-saving and capable of running on battery power, has certain advantages that a conventional laptop PC does not have. In addition to the "native" presence of three perfectly aligned and exploited screens, the chassis created by Matthew Perks is designed to stand on four feet (also foldable) allowing the screens to be placed at eye level. Something to finally say goodbye to neck pain after spending too much time hunched over a laptop. The only downside, and unsurprisingly, is that the keyboard and mouse must be used separately.
A 3D printer, some elbow grease… and a solid knowledge of electronics are required
Still, the creation of such a device is not within everyone's reach. Not only is it necessary to have a Framework Laptop motherboard and battery on hand, but you also need to be able to 3D print all the custom-designed chassis parts. Solid knowledge of electronics is also recommended, mainly to carry out a manipulation (welding) essential to the supply of the two side screens.
Anyway, if you feel up to such a project, and you have the necessary components for its realization, it is possible to reproduce it identically… or even to improve it. Matthew Perks is, indeed, kind enough to make his concept completely open source. All details are available here.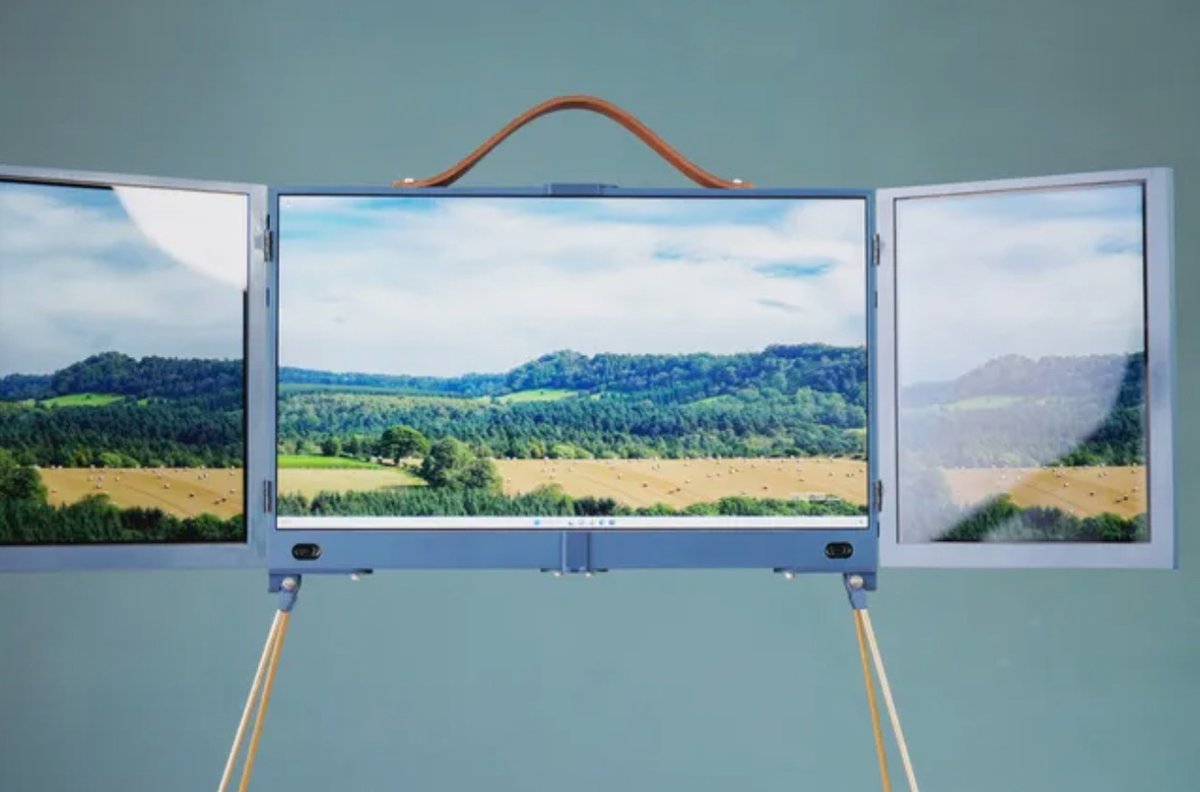 laptop

Computer science

Computer