BARGAIN

You can currently get the Galaxy Tab A8 from Samsung cheaper at Media Markt. We have checked the offer for you and will tell you whether and how much you save.
The Galaxy Tab A8 from Samsung was one of the top sellers on Black Friday last year. No wonder it fell massively in price. Instead of around 200 euros, you sometimes only had to pay 149 euros for the Android tablet. Anyone who missed the offers back then now has another chance to secure the device at a lower price. Because the tablet is currently available again at Media Markt.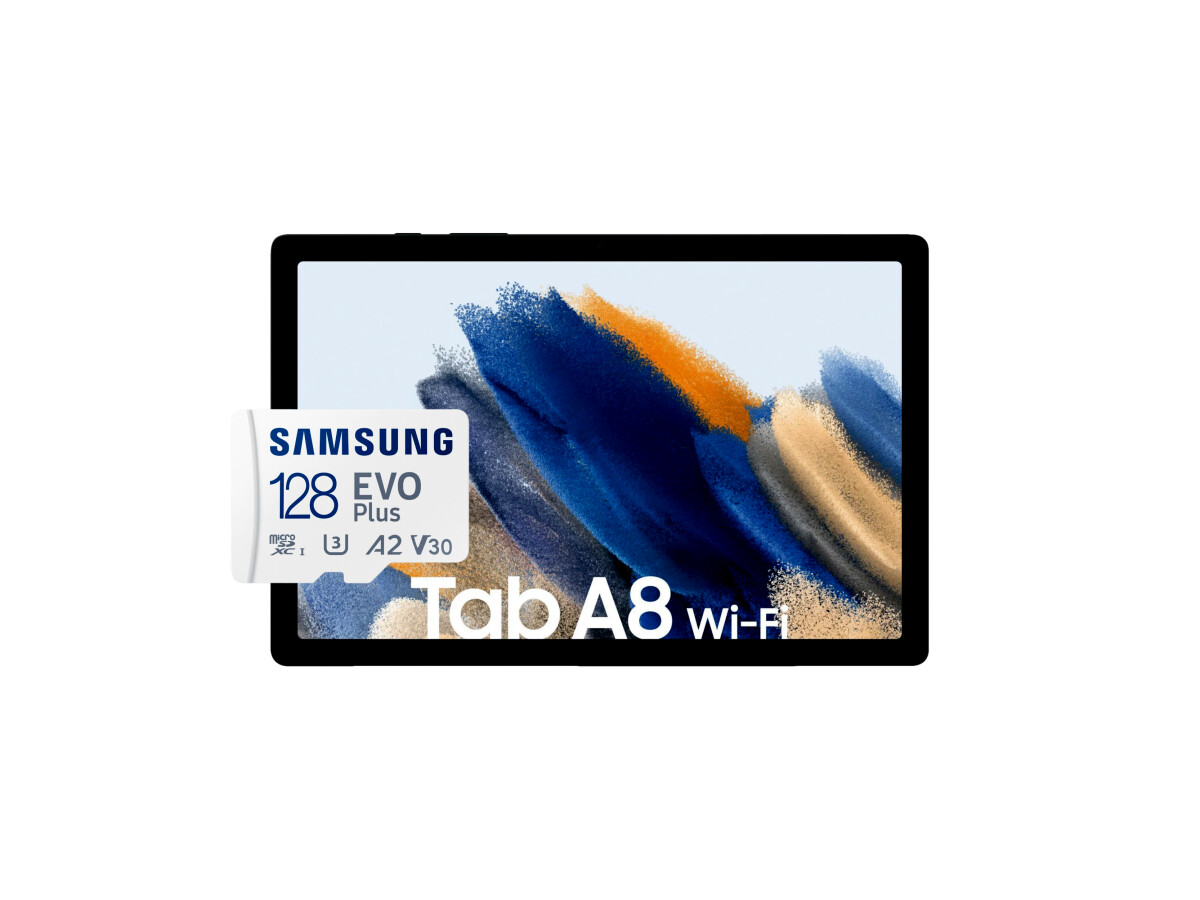 10.5 inch display

32GB storage
You can get the Samsung Galaxy Tab A8 with a 10.5-inch display and 32 gigabytes of integrated memory at MediaMarkt at the current best price. But that's not all, because when you buy the tablet you also get a Samsung Evo Plus Micro-SD with an additional 128 gigabytes of memory worth 15 euros. For the tablet alone, at least 169 euros are currently due from the nearest retailer.
Deal Tip:
You can find similar offers in our buying guides for tablets, MediaMarkt and Samsung Galaxy Tab.
For whom is the purchase worthwhile?

The Samsung tablet is equipped with a 10.5-inch display, which offers sufficient sharpness with a resolution of 1920×1200 pixels. In addition, three gigabytes of working memory and 32 gigabytes of device memory are installed, which can be expanded via a microSD card if desired. The device is connected to the Internet via WLAN, mobile communications are not available with this version.
According to our test, the Samsung Galaxy Tab A8 is primarily suitable for surfing, streaming or video telephony. Of course, you shouldn't expect a high-end device in this price segment, but Samsung tablets are known for their good displays and high-quality workmanship. The sound is also impressive for the price range.
Of course you will find many more good Media Markt offers in the online shop and in the branches. Below we show you the current highlights where you can save.
At Media Markt you can become a club member free of charge and then benefit from many advantages. Among other things, members of the loyalty program receive extended zero percent financing, and you can also look forward to gift coupons. At a separate point we provide you with further information on shipping costs, payment options and the return of your purchases.
Never miss an offer

Current deals can be found in our "Bargain" section. In order not to miss a deal, you should also subscribe to our bargain newsletter. In this we regularly provide you with the best offers from the technology sector.
Don't miss anything with the NETWORK-Newsletter
Every Friday: The most informative and entertaining summary from the world of technology!