---
Samsung has officially introduced the Galaxy Watch 5 and Galaxy Watch 5 Pro. Actually, one would think that during the presentation all the new features were shown. In fact, the smartwatches have a feature that many would like, but Samsung hasn't really mentioned, although it should be there.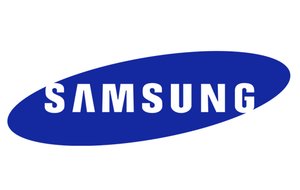 Samsung Galaxy Watch 5 can measure body temperature
Many smartwatch manufacturers have been working for years on a function that can be used to reliably measure body temperature. At least since the corona pandemic, the focus has been even higher, because this could reveal signs of an infection. Samsung is probably the first major manufacturer to integrate such an infrared-based body temperature sensor. Even if the outside temperature changes, the Body temperature can be reliably measured with the Galaxy Watch 5 or Galaxy Watch 5 Pro (Source: SamMobile).
Samsung advertises the improved BioActive sensor of the Galaxy Watch 5 and Galaxy Watch 5 Pro, but does not mention the possibility of measuring body temperature in Germany. It is one of the most exciting new functions of smartwatches. It's quite possible that Feature as with the ECG or blood pressure has yet to be activated. At the latest when testing the smartwatches, we will find out whether it is possible to measure body temperature in Germany. The feature would be useful in any case.
Our first impression of the new Samsung smartwatches:
Samsung Galaxy Watch 5 Pro trumps
Especially the Samsung Galaxy Watch 5 Pro with the huge battery and new design is convincing. It may be more expensive and larger than the regular Galaxy Watch 5, but you get a significantly longer battery life, more features and an even more robust smartwatch. If you're not in a hurry, just wait it out. As with the Galaxy Watch 4, the new generation will also become significantly cheaper over time. Alternatively, you can pre-order now and get rewarded for it.
Don't want to miss any more news about technology, games and pop culture? No current tests and guides? Then follow us on Facebook or Twitter.