Considered one of the most shocking scenes of "Game of Thrones", the very violent death of Oberyn Martell was a real pleasure for his interpreter Pedro Pascal. Here's why…
In 8 seasons, Game of Thrones, the famous HBO series adapted from the works of George RR Martin, has reserved many unsavory sequences for us. Located in episode 8 of season 4, the extremely brutal death of the so-called Oberyn Martell, played by Pedro Pascal, is without a doubt among the most shocking scenes of the series.
At the end of a legal duel that the warrior of Dorne thought he had won, his "mountainous" adversary had drawn on his last strength to make him fall, lodge his two thumbs in his sockets, and squeeze his skull like a lemon until explosion ensues.
Oberyn's last moments, one imagines, were probably excruciating. Yet, as he recently revealed on the show Hot Oneshis interpreter meanwhile had a great time on the set of the series that day:
"I got my head smashed in, that was the best part of the day. It was so hot when we shot that scene"told the actor, currently in the credits of The Last of Us and The Mandalorian season 3.
"You know, he's on top of me and he's putting his thumbs in my eyes, and there were pipes running through his body, from his forearms all the way up to his thumbs, pumping fresh blood."
The red liquid used to imitate the character's hemoglobin would therefore have acted as a refreshment for its interpreter, who was sweating under the Croatian sun during the filming of the scene. The feeling was so pleasant that the actor even went so far as to take a nap:
"It was so hot, this stuff was so refreshing to the touch, and I had to stay totally still, it was very relaxing. And knowing that we had reached the end of this 4 day fight, that we were finishing filming, it was very cathartic. I fell into the deepest sleep I've ever known."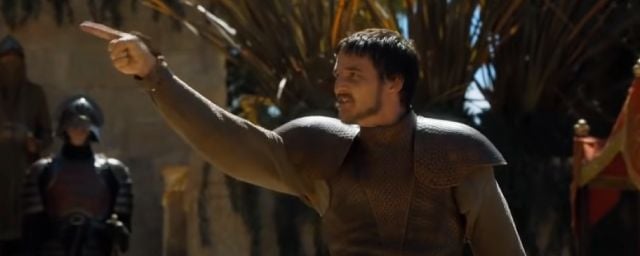 As for Hafþór Júlíus Björnsson, the Icelandic actor who embodied the Mountain, Pedro Pascal explains that he was "very soft."
"I felt no pressure [sur les yeux]"he says. "He was very careful about it. I didn't even feel his weight, even though he was sort of straddling on top of me."
These few pieces of information, quite surprising, will undoubtedly allow us to review the famous scene with a little more serenity.
(Re)discover the little hidden details of "Game of Thrones"…