It's been a tradition for a long time on Genshin Impact: each major update is preceded by a direct inaugural, which presents in detail the main novelties, the new characters, but also promotional codes to grab free primo-gems.
This is an appointment not to be missed for any RPG player, especially since this patch 3.0, with the new region of Sumeru and the appearance of the element Dendropromises to be one of the most massive in the entire history of the game. So it is this Saturday, August 13, it will be necessary to be ready to discover in preview the latest information on 3.0, as well as the redeem codes affiliated with the patch.
What time is the livestream?
As usual, the official patch presentation stream will take place on two different platforms (Twitch and Youtube), and at different times.
Live Twitch: Saturday August 13 at 2 p.m.

on the official Genshin Impact Twitch channel

Live YouTube: Saturday August 13 at 6 p.m.

on the official Genshin Impact YouTube channel
It is during these inaugural live broadcasts that a handful of redeem codes will be revealed, which you can use to win free primo-gems and other rewards. Don't wait too long to use these codes (even if you don't have to activate them the same day); these have a limited lifespan and will be invalid after a few days.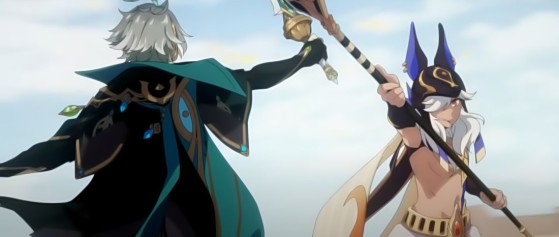 What to expect from this live?
Patch 3.0 has already revealed itself quite widely over the past few weeks. In particular, we know most of the new characters from Sumeru, as well as certain cultural details specific to the region. Nevertheless, this livestream should bring us deeper details on region-specific gameplay, and the basic reactions of the Dendro. The exact date and time of the deployment of patch 3.0 is also expected this Saturday!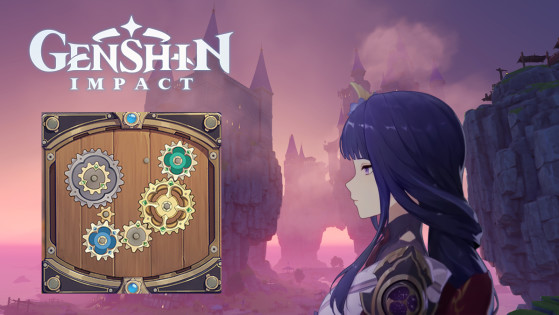 Update 2.8 bringing Heizou and allowing players to return to the Golden Apple Archipelago has entered its second phase featuring Yoimiya. Today we discover the event "Perpetual Mechanical Frame".