On Genshin Impact, inductions of new five-star characters are always events in their own right. On the one hand because these are often very powerful, but also because they give off something, especially when you invoke them for the first time.
As of May 31 and the deployment of patch 2.7, it is Yelan that we will therefore have the privilege of pulling (or not…).
Skill set
Persistent Lifeline – Elemental Skill
Fires a lifeline and runs at high speed, tangling and marking enemies in its path. At the end of the move, the lifeline explodes, inflicting DMG Hydro to enemies marked by Yelan's max HP
Simple support : Fast forwards a certain distance
Long press : Continuously fast forwards, while increasing Yelan's Resistance to Interruption while moving. During this move, Yelan can control the direction of his run and can stop by using the skill again. additionally, each enemy marked by the lifeline when it explodes grants Yelan a 34% chance to gain a state of Breakthrough.
Exquisite Dice of the Deep – Elemental Unleashing
Exquisite Dice of the Deep Inflicts DMG Hydro zone and creates an exquisite die to help your deployed character in combat.
normal attack
Chain up to four consecutive shots.
Charged Attack
Performs a more accurate aimed shot with bonus damage. When aiming, the arrow charges with water streams, dealing damage Hydro when it is fully charged.
Breakthrough
If the team is out of action for 5s, Yelan enters a Breakthrough state to decrease the cooldown of her next aimed shot by 80%, and once the shot is fully charged, she can fire a piercing arrow that inflicts damage. damage Hydro of zone according to his max.
"She is like a ghost, often appearing in the midst of various events, each time with a different face only to disappear without a trace. complacent in her smugness, quickly discovers that Yelan has gone over to the other side. Everyone who's been fooled by her bites their lips, but even so, no one is able to determine what her intentions are, nor to understand where she actually stands."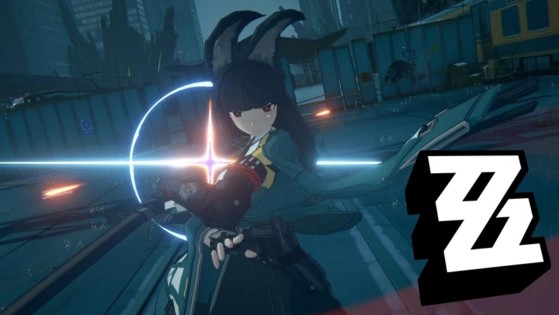 mobile-games
Hoyoverse is starting to have a few highly developed franchises under its belt. And the Chinese publisher does not hesitate to deploy crossovers between them. It would therefore not be surprising to see some of the heroes from the world of Genshin land on Zenless Zone Zero…