The instax Square Link allows you to transfer digital images to good old instant film… but that's not all: it offers some fun augmented reality possibilities.
Until December 24, Clubic opens a sound box for you every day advent calendar 2022 : the opportunity to discover unusual or practical gadgets, gift ideas for oneself or for loved ones.
Fujifilm's instax Square Link mobile printer uses no ink or paper. They were replaced by instax instant film packs, which the brand has been producing since 1998. The principle of operation is simple: the image stored in a smartphone is transformed into light information, then transmitted to the printer using a Bluetooth wireless connection.
Buy the instax Square Link at Amazon
This includes an RGB LED strip that scans the sensitive surface of the film, recreating the original photo line by line. Once the operation is complete (it lasts only a few seconds) you will have to wait between 2 and 3 minutes in order to see the image appear.
The concept is not new, since the first model of the family appeared at the end of 2014. Fujifilm declined it for its three types of films: Mini (54 x 86 mm), Wide (108 x 86 mm) and Square ( 62 x 62mm). The latter, marketed since 2017, equips the instax Square Link that we are talking about today.
The instax Square Link features a minimalist design. Made of a good quality matte plastic, it only shows two control keys on the front face. One, quite discreet, takes place in the upper left corner and allows you to reprint the last image. The other, much more imposing, sits in the middle. It is surrounded by a luminous ring which indicates the status of the device and allows it to be powered up.
The instax Square Link is controlled from the eponymous companion application. This one has a minimalist image editor that could quickly become frustrating. If you want to edit a photo before printing it, it is better to go through an image editing application before printing it.
The application offers fun possibilities around augmented reality. Before printing, you can add animated text, a background, sketches and some special effects to the image. A QR code is then generated, then integrated into the image (you can of course choose its placement). In order to visualize the result, just scan the print, and it will come to life on the screen!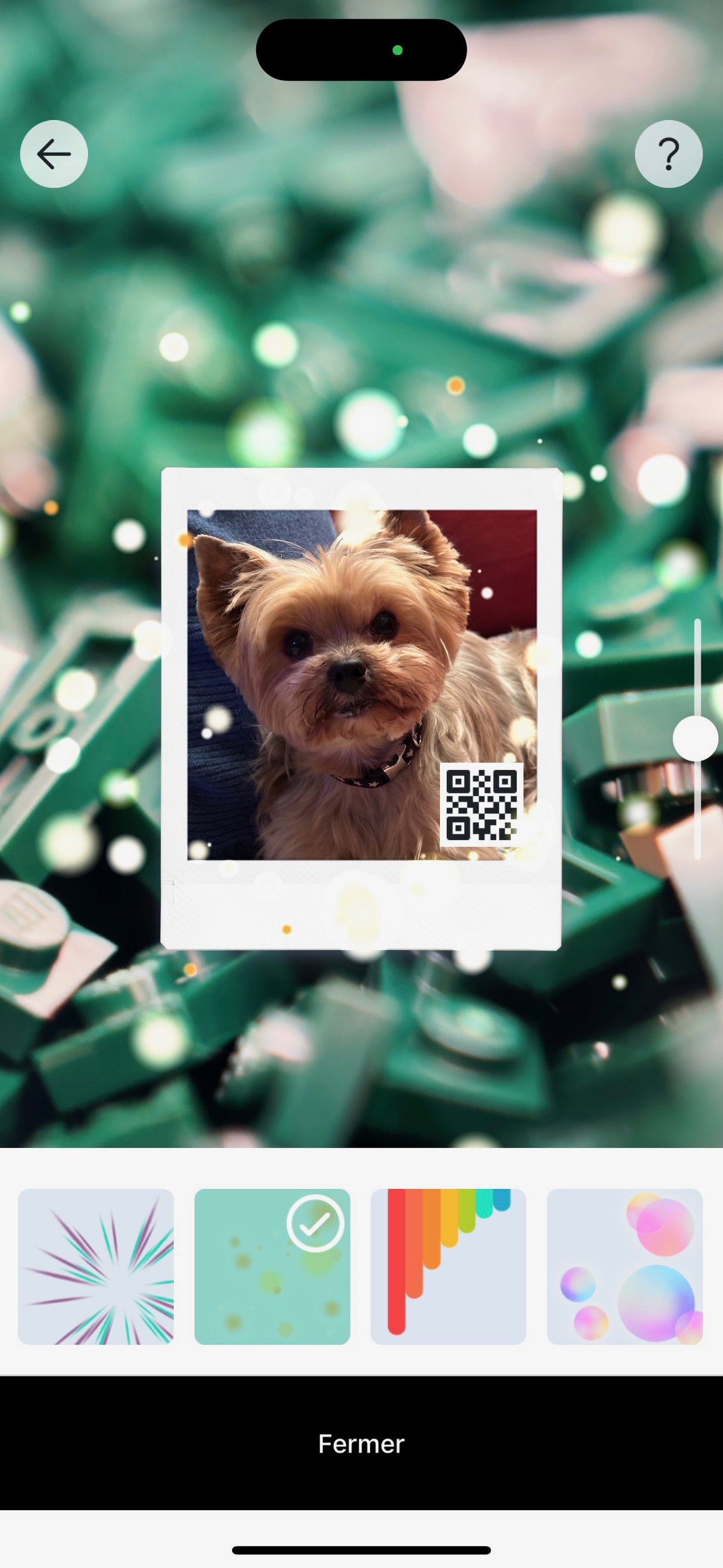 We would have liked Fujifilm to push the concept a little further by offering the addition of several effects simultaneously (a sketch and an animated text, for example). Could this happen in an update? In any case, the image produced by the instax Square Link is entirely consistent with what one would expect from an instant film: satisfactory, but not perfect. It is thus of a satisfactory sharpness and benefits from slightly boosted colors in order to make the result more flattering to the eye.
Let's end with some good news: Fujifilm seems to have discovered the existence of USB-C and equipped the instax Square Link with it! This will avoid having to run after an anachronistic micro-USB cable as we had to do for all previous models, including those recently announced.
Buy the instax Square Link at Amazon
Find our selection of the Advent Calendar!
For the fourth consecutive year, Clubic is happy to offer you its Advent calendar.
We have selected for you products that are often unusual, sometimes amusing, but always original and which seem to us worthy of interest for any geek and his entourage. As in previous years, they have all passed through our hands, without exception. We have used them and loved them. Otherwise, we would not present them to you.
And for more unusual gift ideas, we remind you that the 2019, 2020 and 2021 Advent calendars are still online!
1er December: Paper Shoot is a camera as simple as it is attractive. With him, you will (re)discover photography without frills!
December 2: Using a 360° camera to produce "flat" footage has many advantages. You do not believe in it ? It's that you haven't seen the Insta360 X3…
December 3: do you like wild animals and unicorns? Then, the polygonal creations of Papertrophy will keep you busy during the long winter evenings…
December 4: Limbo is a spinning top that spins nonstop for hours. Surely this is hiding something…
December 5: with GB Operator, GameBoy game cartridges can now be used on a computer… which will not help the productivity of some people.
December 6: two London cyclists with no sense of direction created Velo 2, a smart gadget halfway between GPS and compass.
December 7: the Eiffel Tower, a rollercoaster and an Atari console in LEGO, would you like it? At Clubic, we loved them.
December 8: the start-up Ellipse markets the E1, its first electric city bike. And it's worth it (if you live in town).
December 9: better than a terrarium, EcoSphere will bring a little more life to your home.
December 10: retrogaming is good… But with Picade, it's even better, especially if you're a handyman…
December 11: Kluster is a board game with very simple rules. Which does not prevent it from being diabolical!
December 12: Are iiconi's musical albums the missing link between dematerialized music and good old vinyl? It could well be…
December 13: Master & Dynamic's MG20 is one of the few luxury gaming headsets…and it's definitely worth the price.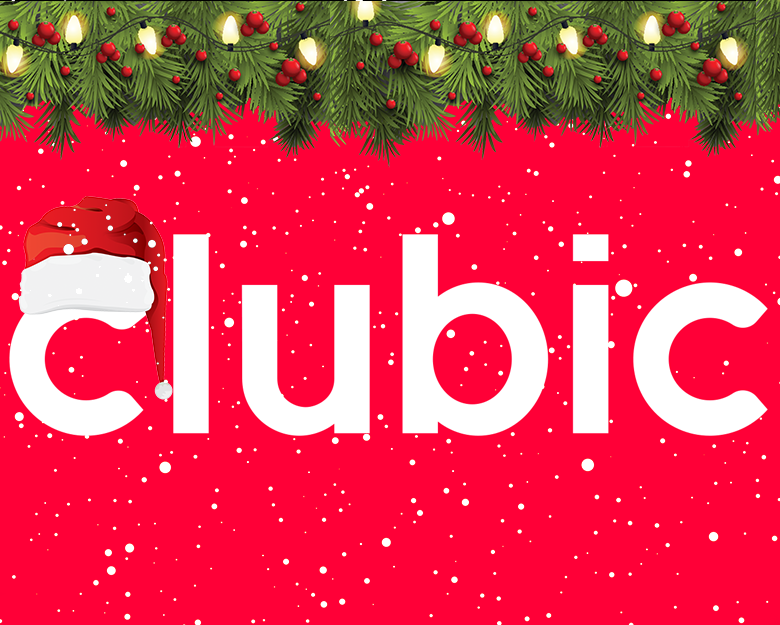 The 2022 Christmas shopping guide is finally ready! Like every year, the Clubic editorial team has scoured the best merchant sites on the Web to unearth the finest deals from the high-tech departments.
Read more
This article contains affiliate links, which means that a commission may be paid to Clubic. The prices mentioned are subject to change.
Read the charter of trust