A NEW YEAR

The Gilmore Girls returned in 2016 with Gilmore Girls: A New Year. But the brief reunion left us with questions, most notably about the father of Rory's child. This is now resolved!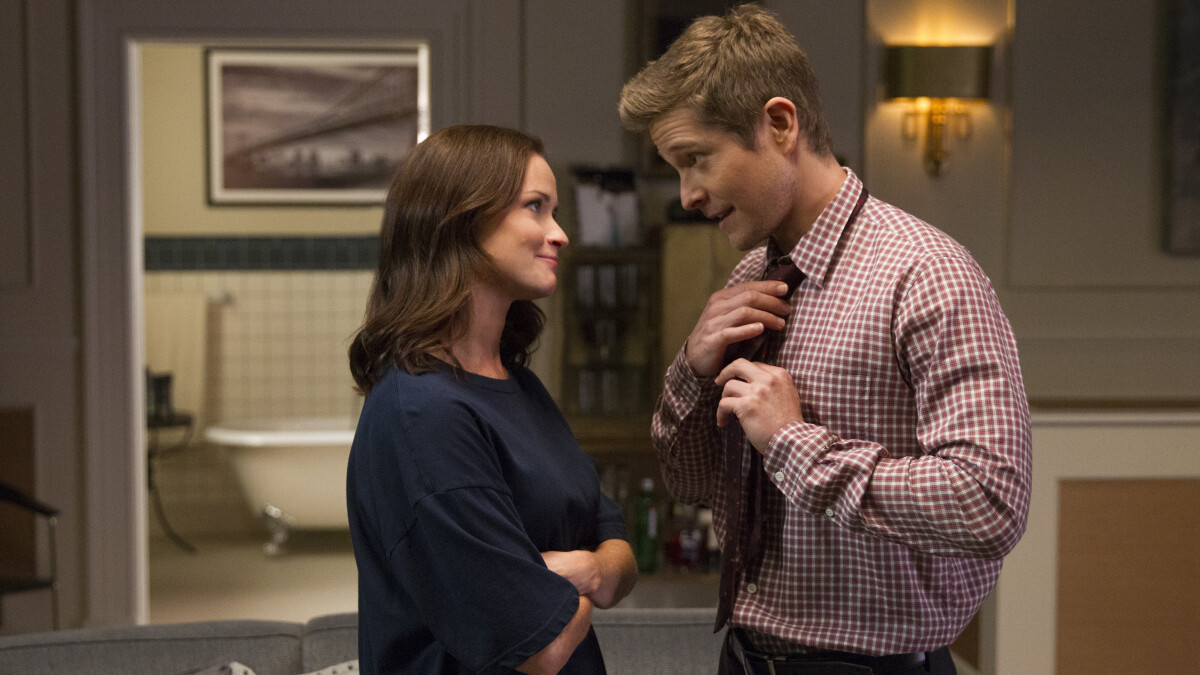 With "Gilmore Girls: A New Year" Netflix brought the popular Gilmores back to the screens.
However, the four-episode comeback ended on a cliffhanger.
An employee of the series now clarifies this once and for all.
2016's Gilmore Girls brought beloved mother-daughter duo Lorelai and Rory Gilmore back to screens. They offered us a special glimpse into their lives 10 years after the end of Gilmore Girls.
But for many, the series ended unsatisfactorily, because in the last episode "Autumn" we learned that Rory is pregnant. However, the series did not reveal who the father of her child is. There are a few candidates out there.
Valerie Campbell, the costume supervisor of "Gilmore Girls – A New Year", claims on TikTok to know the answer and explains her reasoning more than plausibly. According to her, all it takes is some simple math.
External content
by Tiktok
At this point you will find one Video from Tiktok, which complements the article. With one click you can display it.
I consent to external content being displayed to me. This allows personal data to be transmitted to third-party platforms. More about this in our privacy policy.
In total there are three potential fathers for Rory's child. First, there's Paul, Rory's boyfriend, who she dates throughout the reboot series. However, the relationship is not very serious, because Rory has actually wanted to separate from Paul for a long time. Their relationship is at its closest in the episode "Winter". However, if Rory was pregnant by Paul, she should have had the child in the episode "Autumn".
Even the Wookie that Rory had a one-night stand with in the spring can't be the father of her child. If he were the father, Rory would have had to tell her mother about the pregnancy when she was very pregnant. However, she seems to be at the beginning of her pregnancy at the time of the confession.
Only Jess and Logan remain. The two men Rory could never really break away from. But nothing ever worked out between Rory and Jess, at least not during the reboot. They just met and reminisced. So only Logan remains as a father.
Rory had an affair with him throughout Gilmore Girls, although Logan is now engaged to someone else. Valerie Campbell corroborates her suspicion with Amy Sherman-Palladino herself saying, "Why do people even ask who the father is?" This suggests that paternity must be very obvious.
However, it is uncertain whether we will again receive a correct confirmation from Sherman-Palladino. However, the series creator was already considering the possibility of a sequel in 2020. She told US magazine TV-Line that there are no obstacles other than life and people doing other things.
| | |
| --- | --- |
| Evaluate a new year | |
| genre | Drama, comedy, family |
| first airing | 11/25/2016 |
| First broadcast in Germany | 11/25/2016 |
| home page | netflix.com |
| More sources | |
| network | Netflix |
| production | Warner Bros. Television, Paragon Studios |
| squadrons | |
Don't miss anything with the NETWORK-Newsletter
Every Friday: The most informative and entertaining summary from the world of technology!
This page was created using data from Amazon, Netflix, MagentaTV, Sky Online, iTunes, The Movie Database, Fanart.tv, Warner Home Entertainment, Sony Home Entertainment or their respective production studios and/or publishers. In case of errors or problems please use the contact form.