Google Pixel 7 with tariff: Top smartphone at Media Markt 200 euros cheaper
BARGAIN

Do you want to buy the Google Pixel 7 with a contract? At Media Markt there is the top smartphone with a tariff at a bargain price. That's what you get for your money.
At Media Markt you can buy smartphones not only without, but also with a suitable tariff. A current highlight is the Google Pixel 7, which is offered together with the Free M Boost tariff from O2.
Included are 40 gigabytes of data volume including 5G use and up to 300 megabits per second surfing speed, a telephone and SMS flat rate within Germany and EU roaming.
In our test of the Google Pixel 7 (Pro), we particularly liked the long battery life and the good camera. The smartphone offers a 6.3-inch display with a maximum resolution of 1,080 x 2,400 pixels at a refresh rate of 90 Hertz. Our test showed that the image quality is smooth, high-resolution and fast.
Whether in videos, games or just scrolling through a document. The smartphone's battery capacity is 4,270 milliamp hours, which according to the manufacturer enables a runtime of up to 24 hours.
A one-time fee of one euro is charged for the mobile phone, the connection fee is a one-time fee of 40 euros. Monthly tariff and smartphone cost you 29.99 euros – the minimum contract period is 24 months.
Compared to O2 itself, the offer is really good. The provider charges 10 euros more per month for the same bundle. Although there is no connection fee, you still save a whopping 200 euros over two years.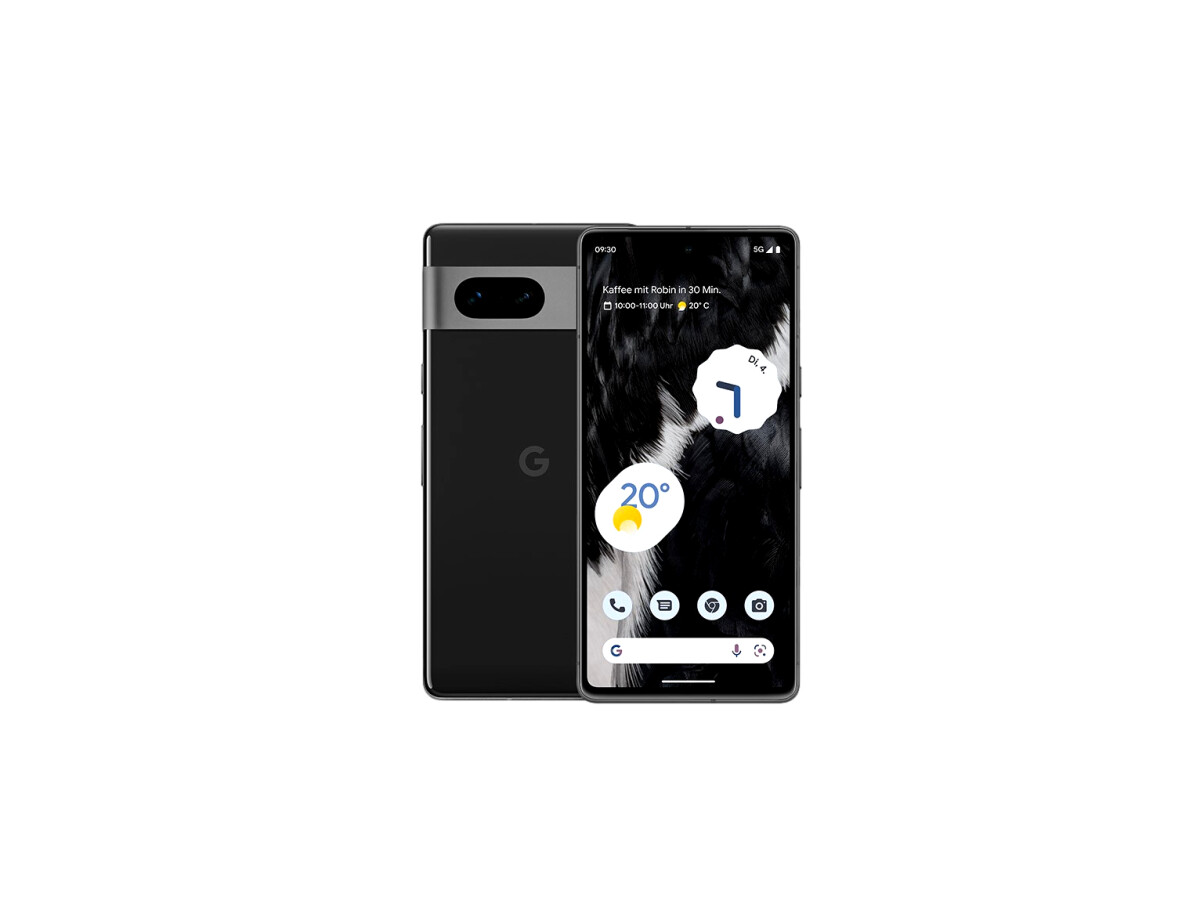 20 + 20 GB Turbo high-speed data volume (4G LTE/5G)

Flat telephony and SMS in all German networks

EU roaming included
At Media Markt you can get the Google Pixel 7 with the o2 Free M Boost tariff for 29.99 euros per month – a good deal.
Deal Tip:
You can find similar offers in our purchase advisors for smartphones and MediaMarkt.
Of course you will find many more good Media Markt offers in the online shop and in the branches. Below we show you the current highlights where you can save.
At Media Markt you can become a club member free of charge and then benefit from many advantages. Among other things, members of the loyalty program receive extended zero percent financing, and you can also look forward to gift coupons. At a separate point we provide you with further information on shipping costs, payment options and the return of your purchases.
Never miss an offer

Current deals can be found in our "Bargain" section. In order not to miss a deal, you should also subscribe to our bargain newsletter. In this we regularly provide you with the best offers from the technology sector.
Don't miss anything with the NETWORK-Newsletter
Every Friday: The most informative and entertaining summary from the world of technology!