---
Nvidia just can't help it. After two new graphics cards were recently announced at CES, another model was launched – and it's quite something! At least in terms of price. Because the current sales prices are already above the RRP of the RTX 3090.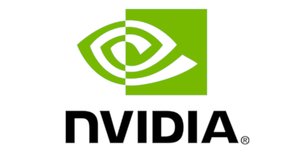 Nvidia GeForce RTX 3080: version with 12 GB VRAM now in stores
The RTX 3050 and RTX 3090 Ti don't seem to have been enough for Nvidia – because shortly after CES 2022 the graphics card manufacturer released another model: a new version of the RTX 3080.
The biggest difference to the old model from 2020: the amount of video memory. While the original RTX-3080 only got 10 GB of GDDR6X memory, this increases to a solid 12 GB in the new variant. The memory clock is still 19 GHz. Something has also changed in the number of shaders, although the jump is quite small. Instead of 8,704, 8,960 computing units are now used.
There are no real benchmark results yet, but this shouldn't come as a surprise the performance of the improved RTX 3080 will level off between that of the old model and the RTX 3080 Ti. PC gamers can assume that Nvidia will offer both RTX 3080 models at the same time and will also sell them through third-party manufacturers.
Nvidia's current graphics cards support DLSS in addition to RTX. But what is that anyway? And does the new technology really bring that much additional performance? We tell you in the video:
View bestselling graphics cards on Amazon
More expensive than an RTX 3090: Nvidia's new graphics card costs a fortune
A Nvidia has not yet announced an official RRP for the revised RTX 3080 – due to the current scalper problem, however, the price recommendation would probably not have lasted anyway. A look at the price comparison from geizhals.de perfectly reflects the current state of the graphics card market. Only four custom models of the RTX 3080 with 12 GB VRAM are available. However, the dealers let this circumstance be sold properly, because there the prices start at 1,639 euros.
For comparison: The RRP of the normal RTX 3080 with 10 GB VRAM is 719 euros, that of the RTX 3080 Ti is 1,199 euros and that of the significantly faster RTX 3090 is 1,549 euros. For PC gamers, the current situation is a tragedy. It remains to be seen whether the next generation of graphics cards will finally be able to break this vicious circle. However, there is currently no perceptible silver lining for PC hobbyists on the graphics card horizon.