Hello Netzwelt: Instant beer helps against summertime jet lag
TECHNOLOGY

A German brewery invented instant beer. Those pagans! The AI ​​should get a script Oscar. That soulless scoundrel? Hello Netzwelt, here comes the top news of the week.
ChatGPT wrote a South Park episode – can the AI ​​do humor now? We Meatbags have little to smile about this weekend – the time change is approaching. With a broken, a laughing and a crying eye (where does the third eye come from?) Michael greets you at the weekly technical inspection.
You see the article form of our weekly newsletter Hallo Netzwelt. If you don't want to miss an issue from now on, just subscribe to it. Click on the button at the very end of this article.
Bike to work and drink free beer

Time change 2023: And every six months the groundhog says hello

Those were other top stories of the week

Free Finland Vacations

The fastest mobile home in the world

A lot of effort goes into this. We look forward to a recommendation!
ChatGPT here, AI there – hopefully the topic isn't getting to your ears yet, but at the moment there are just daily news about AI that are exciting. Or funny. Or scary. All of this often comes down to a common denominator in South Park episodes.
How fitting that ChatGPT has now written the screenplay for an entire South Park episode. It is a well-known fact that humor knows no bounds, uh, no right or wrong. I haven't seen the episode, but I can well imagine that the level of humor doesn't differ much from the rest of the episodes. Just thinking about our experiment to let the AI ​​invent silly jokes…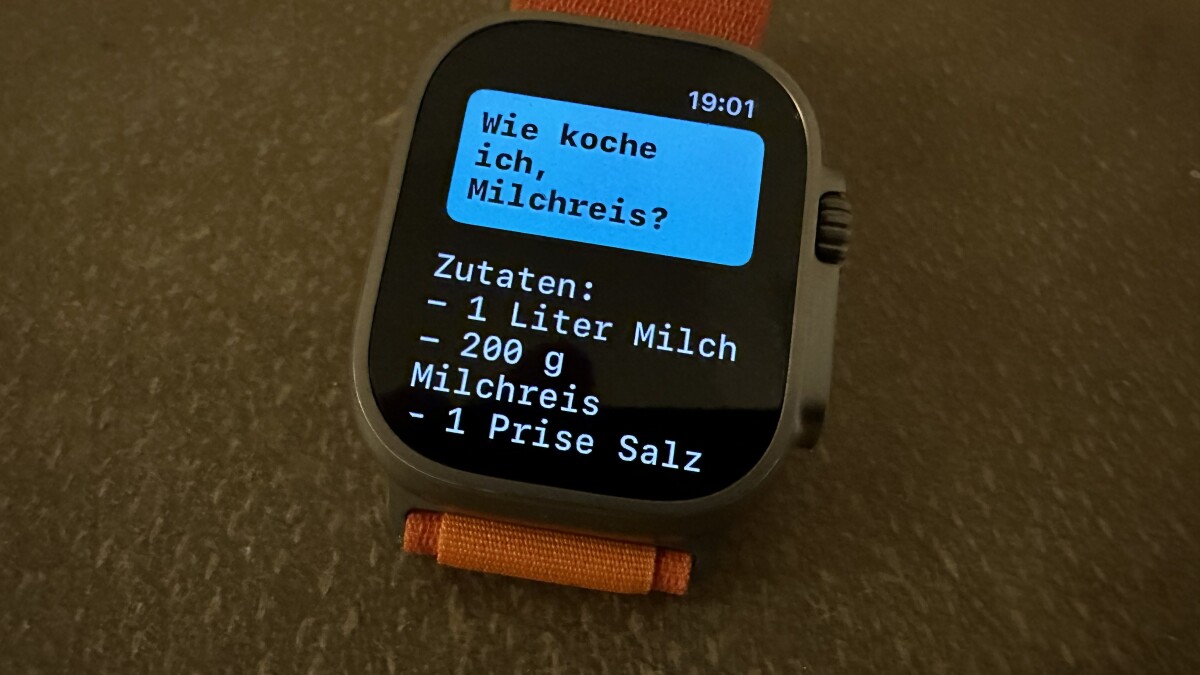 As soon as the AI ​​really gets going, a script Oscar for ChatGPT is already being discussed. Assuming the AI ​​actually wins the Academy Award – who will collect the prize then? And who slaps all the meatbags on stage? Certainly not Google's Bard, he doesn't have a free hand either, because he doesn't have any hands at all. Then maybe Tesla's robot Optimus?
I've been experimenting with the Petey Apple Watch app on and off throughout the week. It brings the power of ChatGPT to the wrist, to the smartwatch. That's where Siri can pack a punch, because it shows its full strength on the wrist, where the omniscient AI is always ready to call. But be careful, not everything that says AI has AI in it – criminals have long been exploiting the hype and offering fake browser plug-ins that steal your data.
Bike to work and drink free beer

Hmmm, beer. This week, a German brewery presented what it says is the first instant beer. No joke – the barley juice comes to you in powder form, you add water and stir the slop with a milk frother.
"These heathens!" It says promptly on our social media channels. But the monastery brewery throws quite sober (Badum Tss) arguments into the ring. Such a "dry beer" consumes less energy and saves immense transport costs. After all, the main ingredient in beer is water. And water weighs. Bottom up.
You can enjoy a very classic beer if you often ride your bike, for example to work. Deutsche Bahn wants to encourage this with a new app. Anyone who installs the Rad+ program and registers collects points. These, in turn, can be redeemed for prizes, such as an after-work beer at participating restaurants. And again: Cheers!
Time change 2023: And every six months the groundhog says hello

Ah, there it is again, the ever-popular time change. Sometimes I wish I could go back to the time when I didn't automatically have to think about political "turning points" but only about oversleeping.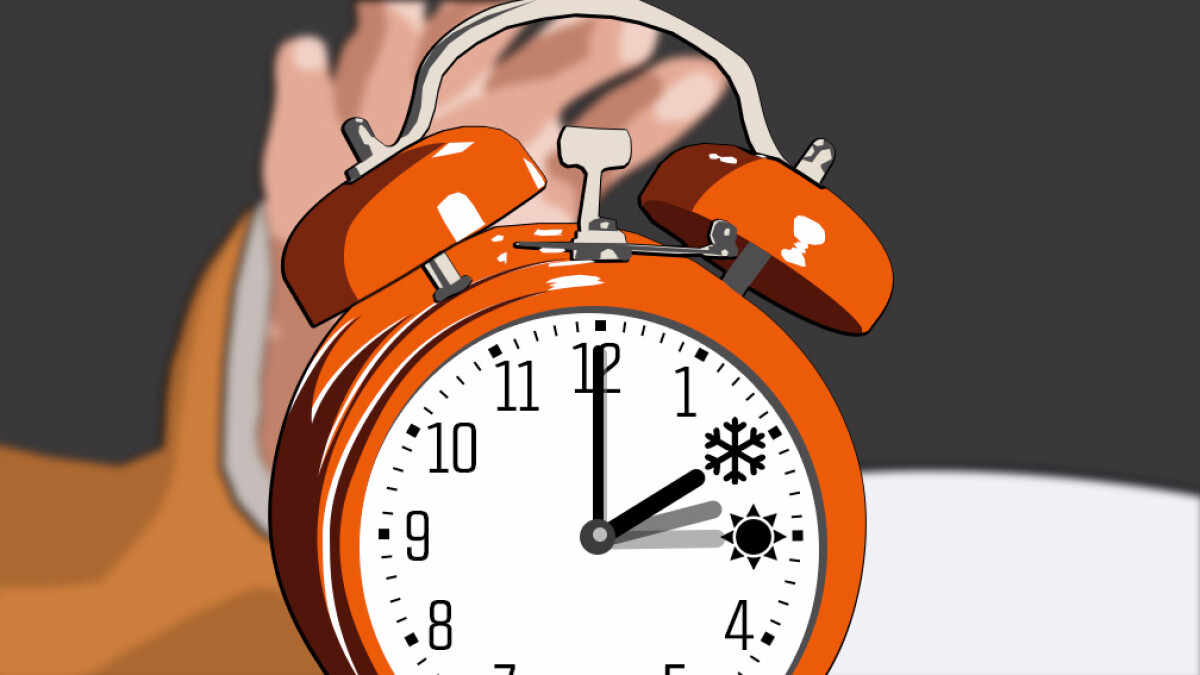 This Sunday it's that time again, the clock will be changed. The biggest spoiler in the history of Hallo Netzwelt follows: The clock is introduced. Why? Because she can! If only everything were that easy.
Those were other top stories of the week

Free Finland Vacations

Do they show up in your bubble too? All those Finland-related Instagram posts? The Scandinavian country can once again boast of being home to the world's happiest people.
On this occasion, the Finnish Tourist Board is giving away free holidays and "happiness seminars". Hence all the posts. Certainly many people from Germany will win. I'm just saying, with all the droopy corners of my mouth I see on the streets every day…
The fastest mobile home in the world

On the other hand, a nitrous oxide injection would possibly help. I'm thinking of some sort of backpack that would have a hose to pick me up in…I digress. It is well known that laughing gas has never led to real, hearty laughter. Unless it's in a vehicle as a booster.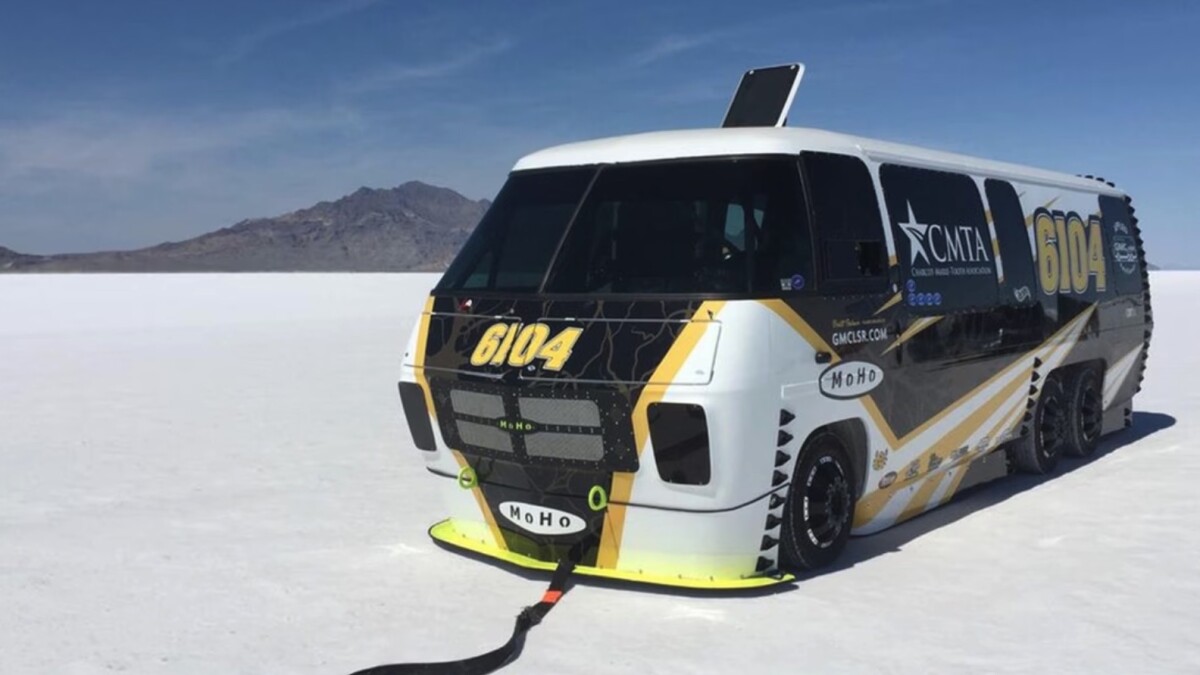 With such a device, even old mobile homes become lightning-fast projectiles that only drive on flat desert ground and break speed records. The "fastest mobile home in the world" easily scratches the 200 km/h mark and looks dashing at the same time. Off to Urlaaaauuuuuub…
Friends of the network world, I hope we were able to lift the corners of your mouth a little even without the prospect of free vacations or compulsive nitrous oxide injections. If not, we still have an arrow in our quiver. Here comes the flat joke of the week and we'll read each other again next week. But don't oversleep!
What lives in the sea and likes music?

The Autotune Fish!

There are even more flat jokes at this point on Netzwelt.
A lot of effort goes into this. We look forward to a recommendation!

Your friends aren't fools either, laugh at each other when they joke about something and are interested in the latest topics from the world of technology? Then forward this newsletter by clicking on the following link. If you have any comments about this newsletter or just want to get your opinion across, please write to us at [email protected].
Subscribe now
Don't miss anything with the NETWORK-Newsletter
Every Friday: The most informative and entertaining summary from the world of technology!